When I was developing this recipe I couldn't help but think about Father's Day.  Not just because it's right around the corner, but also because I never met a Dad that didn't love a big, juicy Bacon Burger!  So it was the perfect fit!
At first, I went searching for a sweet, and simple poem dedicated to honoring dear old Dad, but quickly realized that no one else's words could ever properly express the way I feel about real Dad's!  And by "real" I don't mean just biologically..at all!  I mean the man that left everyday to go to work, the man that held the family together (and sometimes repaired a broken family), fixed the leaks and killed the spiders. The man that consoled his crying daughter when she had her first broken heart, and let his son cry over his scraped knee because he knew he was creating a future man.  Real dads are under rated, and not many people realize these days, that a good man, a good father, is really what makes this world a better place.
Who else is going to show by example what a boy should become and what a girl should expect?  So as a tribute to all the Dad's, the Father's, the Pop's, and the Grandpa's of the world~  Here's to you, and as the Mom of a daughter…I Thank you !  🙂
Now here's a burger that I hope you'll love, and if no one will make it for you, just go out and grill it…haha!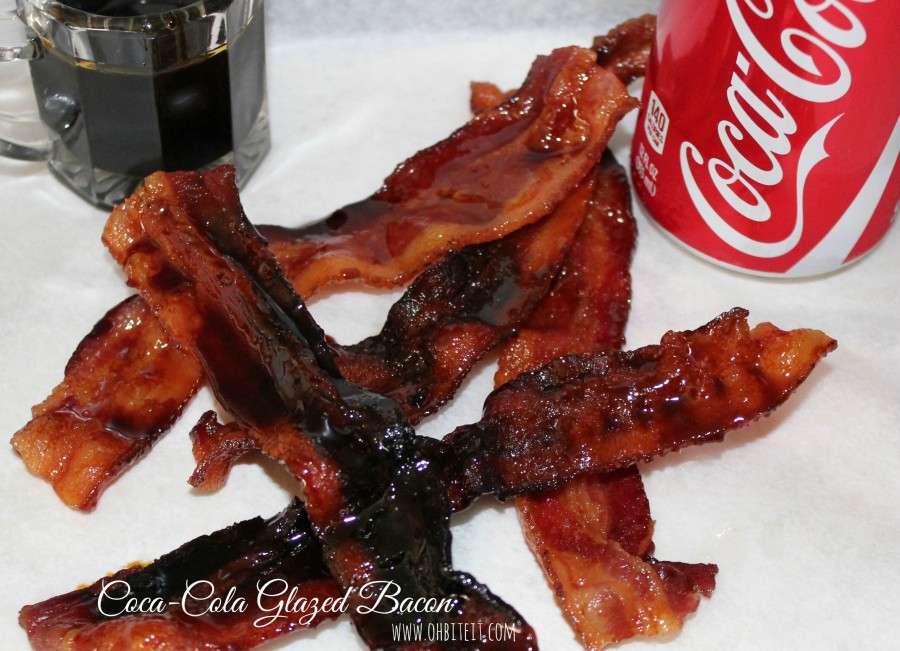 In my never ending quest to jazz up those Summertime hamburgers, I decided to combine a classic Summertime drink with everyone's favorite classic food~~  Bacon & Burgers!  Yep, it's true.  I candied Bacon in a sweet and ever-so-slightly spicy Coca-Cola Glaze, then I topped a gooey double Cheeseburger with it!  Everyone who tried it had an "Out of body experience"…haha!  That's an exact quote…lol!
You can add this glaze to anything and it will make it the best thing you've ever had!  Brush it onto some roasted Corn on the Cob, Ribs, Chicken, a pile of Pulled Pork Nachos…okay, I need to stop!  🙂
Just make a big batch of this glaze and keep on hand, in your fridge all Summer long~  you. are. welcome!  🙂
What you'll need for enough Glaze to jazz up a pound of Bacon AND drizzle on about 4 double cheeseburgers…(with leftovers):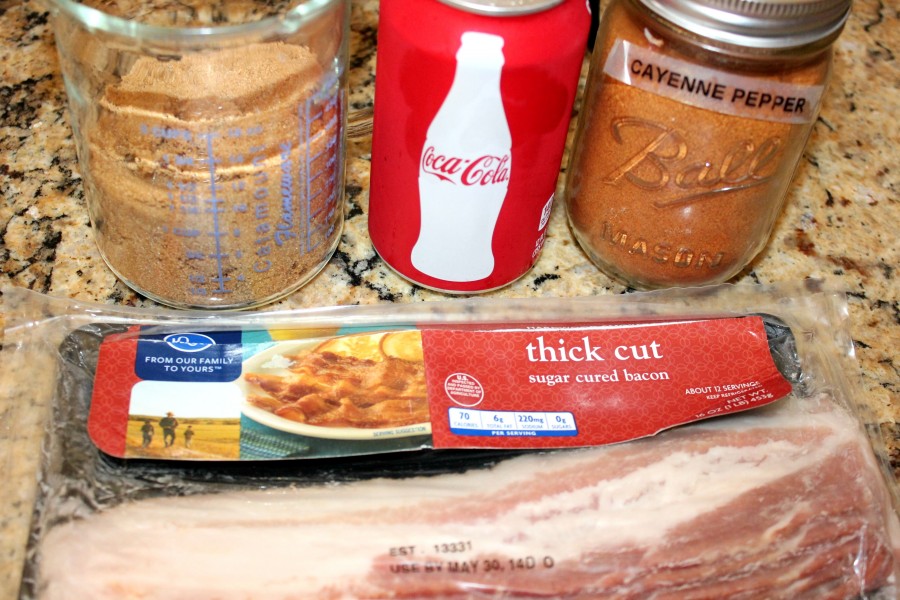 1-1/2 cups Brown Sugar..packed
1 cup Coca-Cola
A tiny dash of Cayenne Pepper…to taste!  This is optional, but the slightest hint of it really balances out the sweetness and makes the flavors POP!
Now simply cook up your Burgers the way Dad likes, and top them the way Dad likes, then pile on this Coca-Cola Glazed Bacon the way Dad likes, and add some extra Coca-Cola Glaze~  because Dad will LOVE it!
Directions:
In a medium pot, simmer the Brown Sugar, pinch of Cayenne Pepper and the Coca-Cola, for approx. 30-45 minutes, making sure to stir it periodically.  Simmer it until it's super thick and reduced!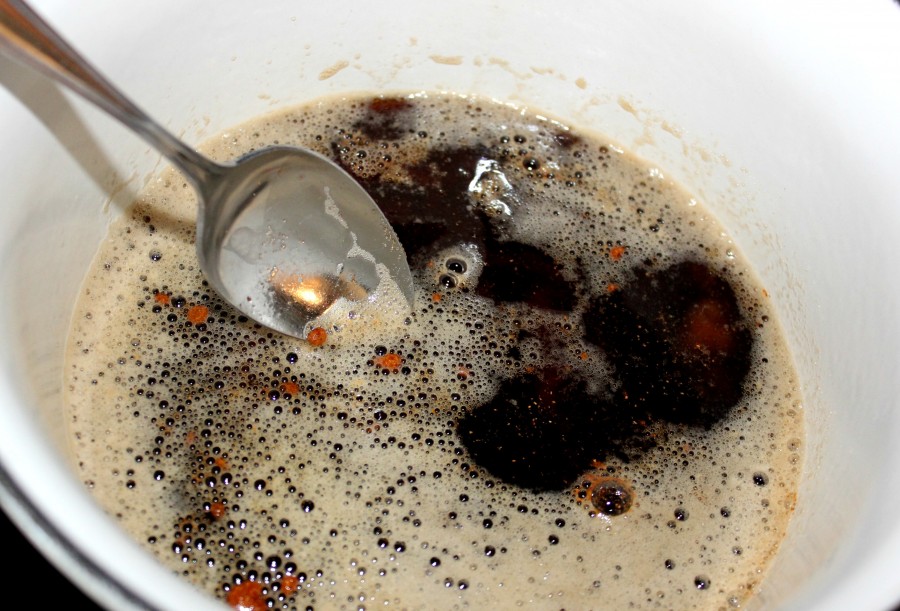 As it's simmering, brush each slice of raw Bacon with some of the glaze.  Cook up your Bacon as you normally do, but be sure to baste it with some glaze as it cooks.  The more you baste it, the more awesome it will be!  It will thicken up like this…
As the Bacon cools, it becomes almost candied…SOO good!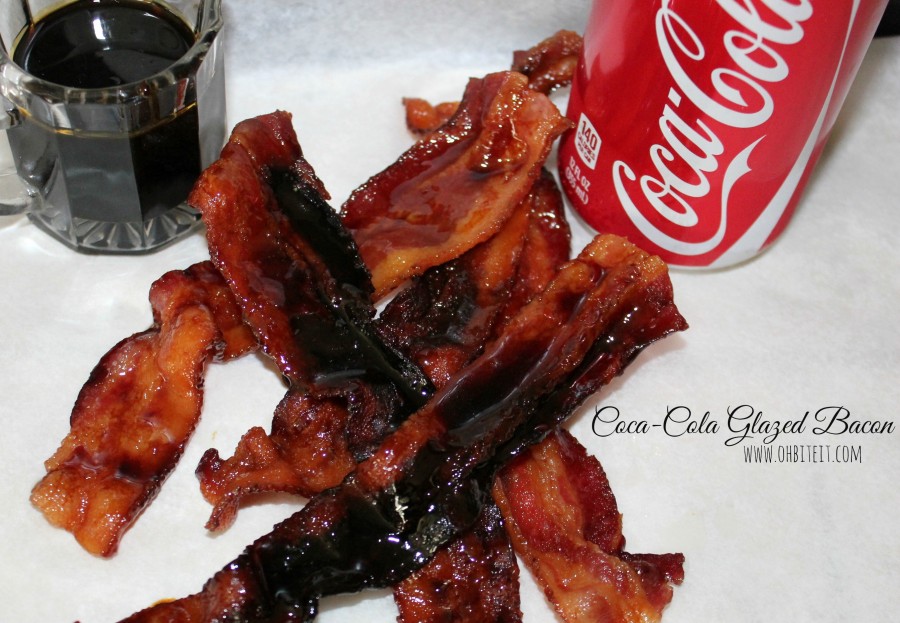 Prepare the Burgers as you Dad likes, and feel free to drizzle some glaze over them…
Watch Dad's eyes light up as he takes that first scrumptious bite!
Happy Father's Day!  ~Enjoy! 🙂
*This post originally appeared on The Opener at Coca-Cola Journey!!