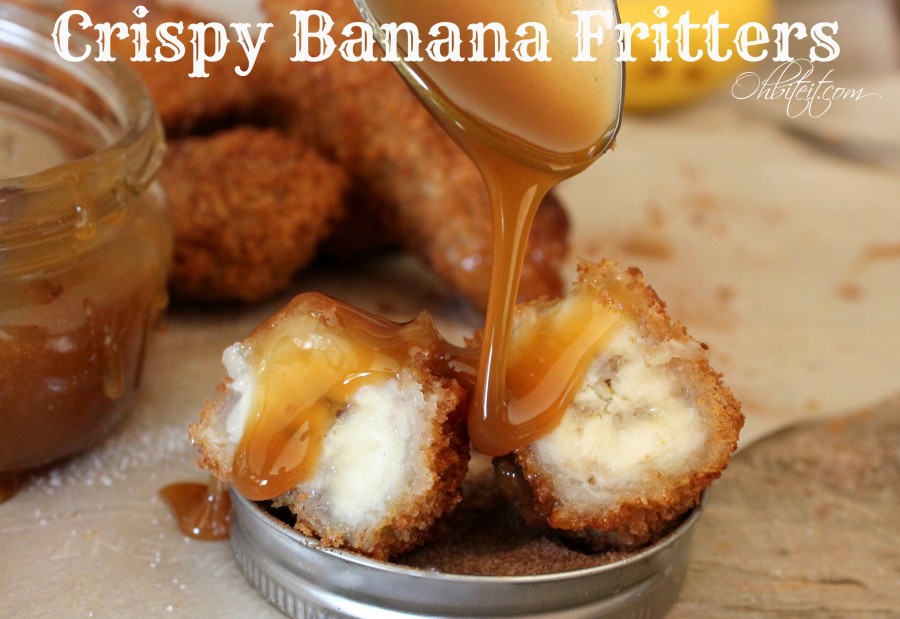 Have you noticed that I don't create very many Banana recipes?  Why, you ask…?  🙂  Well..I'm really not sure!  I mean, I like Bananas, even though I can NEVER finish one…no matter what size it is..haha!
I guess, I just never thought long and hard about how to get creative with them.  BUT, I had a few extras just sitting around and I figured..'why not fry those babies up?!'  Annnd here we are!  When in doubt, fry it..right?  RIGHT!
SOooo, I battered and fried theses sweet sticks of Cinnamony, Crispy, Banana Heaven and then plunged them deep into a thick pool of Caramel~  When you crunch through the crispy, toasty shell, and sink down into that sweet, warm, tender Banana you'll be hooked!
~Now I LOVE Bananas..haha!  🙂
Make up a batch of these and watch how fast they go!
What you'll need: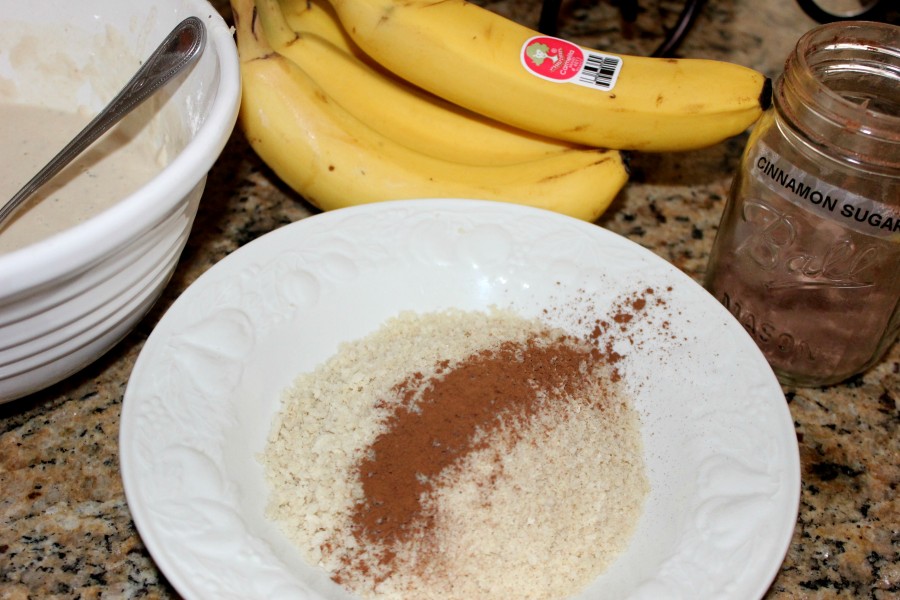 3-4 Bananas
Caramel Sauce/topping
1/2 cup Cinnamon/Sugar
Oil for frying..I used Canola
The Batter:
1-1/2 cup Water
1 cup flour
1/2 cup Corn Starch
1 tsp. Baking Soda
1 tablespoon Cinnamon
1 cup..or so of Panko Bread Crumbs
Directions:
Mix up the Batter until smooth, and place the Panko and the tablespoon of Cinnamon in a shallow bowl..set aside.
Slice up the bananas at an angle, about 2″ long…
Dip each Banana slice into the batter…
And then into the Panko, nice and even…
Now fry them up in about 2″ of oil (350 degrees) until they're golden and crispy on all sides.  Let them cool for a few seconds…
Top them with some Cinnamon Sugar…
Serve them warm, for the best flavor…
…don't forget about that Caramel dipping sauce…YUM!
Feel free to share…there's plenty!  That way you don't eat them all..haha!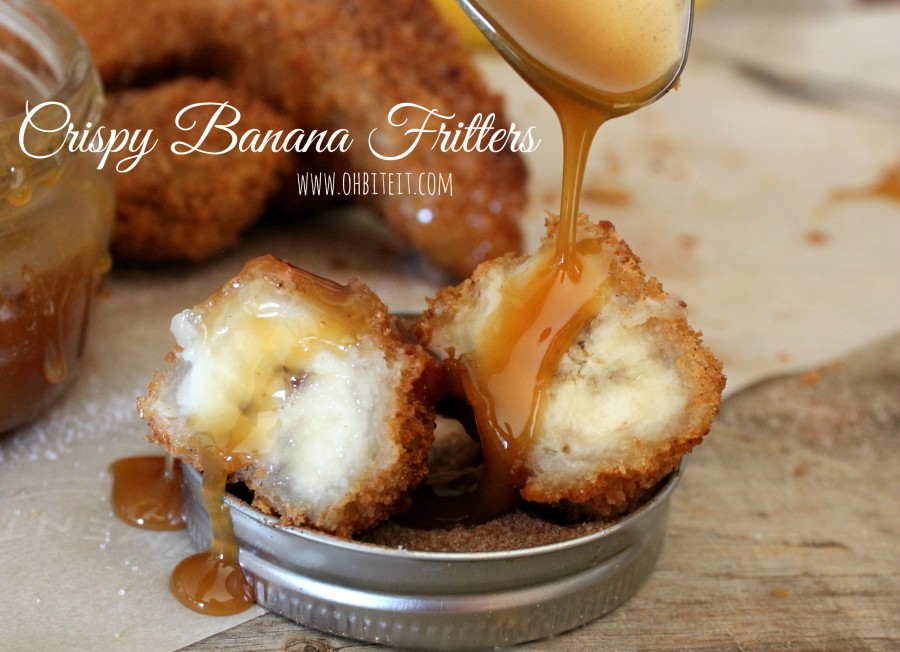 Grab a good one for you!  ~Enjoy! : )