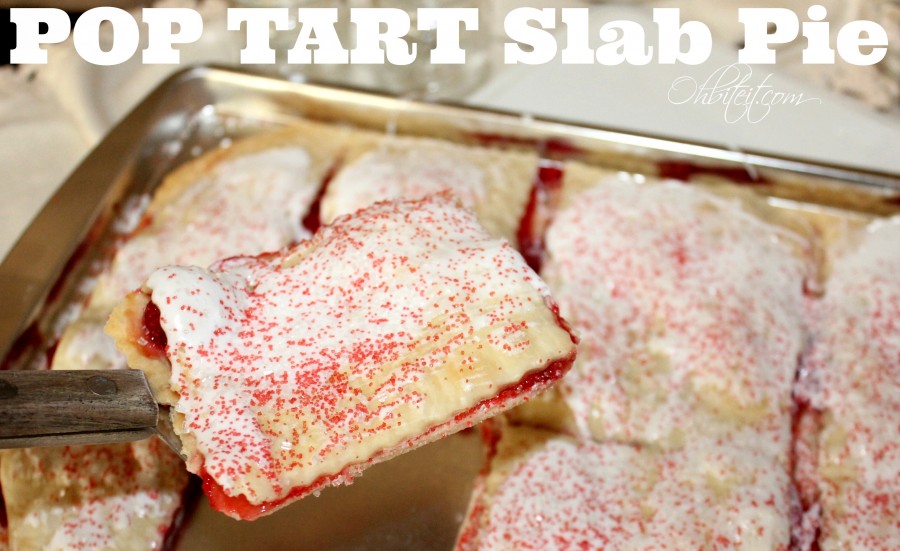 I'm so into slab pies right now~  they're so easy, and delicious, and the possibilities are ENDLESS!  Sooo..they're perfect for me!
This time, I wanted to do something a little different, a little whimsical and just a little bit shocking!  What better way to cover all those bases than with a Pop Tart theme?  I mean, Pop Tarts are already all of those things and then some, so why not bring them to life in a BIG, warm, fruity and glazed Slab Pie?!
Each 'Pop Tart' square is flaky, buttery and bursting at the seams with fruity filling!  I chose Cherry because that's my favorite Pop Tart variety…but you can use your favorite!  The Glaze and sprinkles take this over the top..out of the park..and right into your happy mouth!
This makes enough 'Pop Tart' to go around and feed tons of your closest friends and family!  This will be a huge hit and will have everyone smiling in between sweet and sticky bites!  🙂
~Give this a try the next time you want to change up Dessert, in the simplest, tastiest and cutest way EVER!    🙂
What you'll need:
Pillsbury refrigerated Pie Crust…2 crusts..one package!
1 cup of Pie Filling..I used Cherry
A medium sheet pan
A decorative cutter..or a knife
The Glaze:
White Frosting.about a cup
Sprinkles..any color you like..optional, but SO cute!
Directions:
Rol out the Pie Crusts and form it to shape your sheet pan.  Trim it up if necessary…
Now measure out about one cup of the Pie Filling…
Give it a nice chop so you don't vote into huge pieces of fruit, and it bakes up nice and evenly…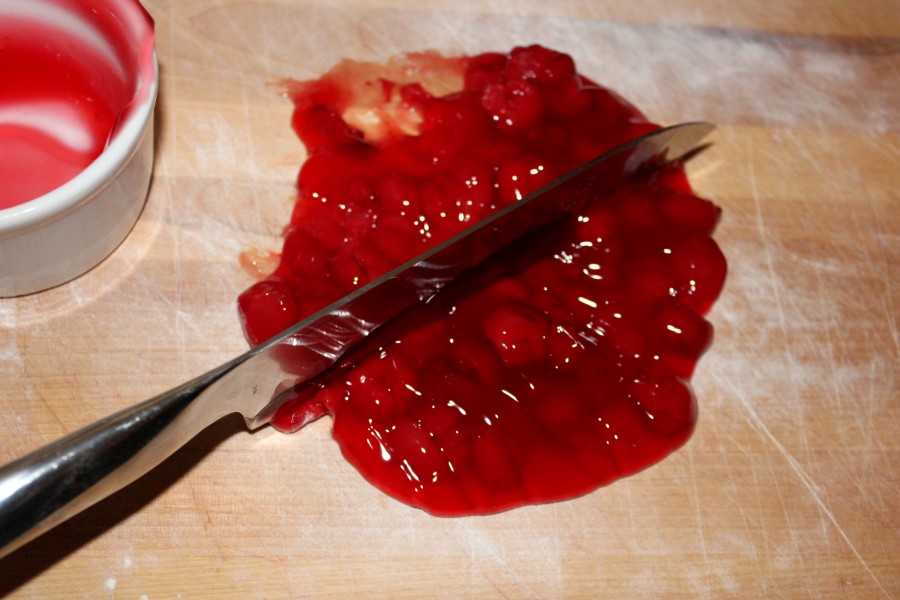 Now spread it evenly all over the bottom crust…this is the perfect amount, it may not look like a lot, but it works!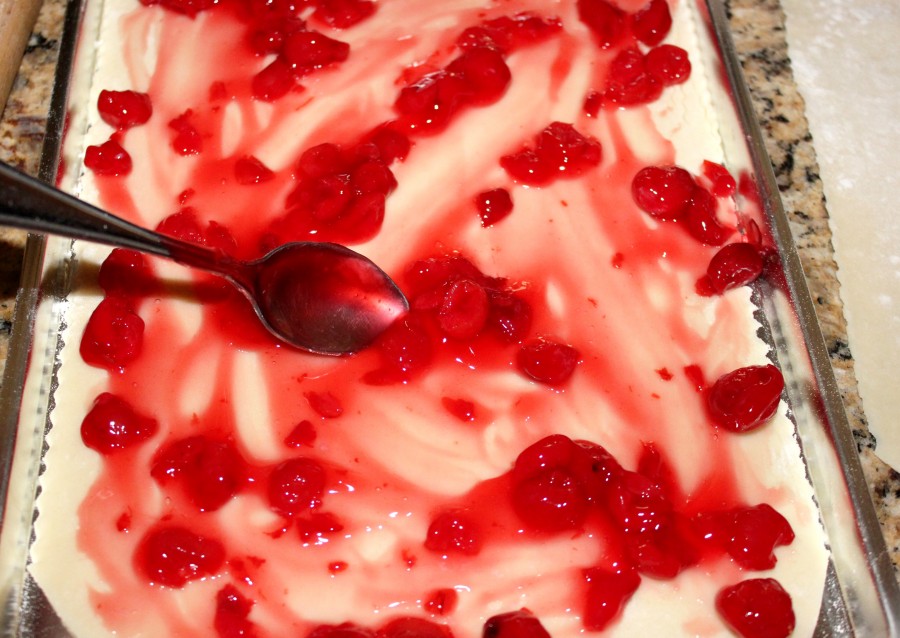 Place the top crust onto the filling, gently press the edges into each other and slice Pop Tart sized/shaped squares using a decorative edge cutter…a regular knife will work, but it won't have as much of that Pop Tart "look"…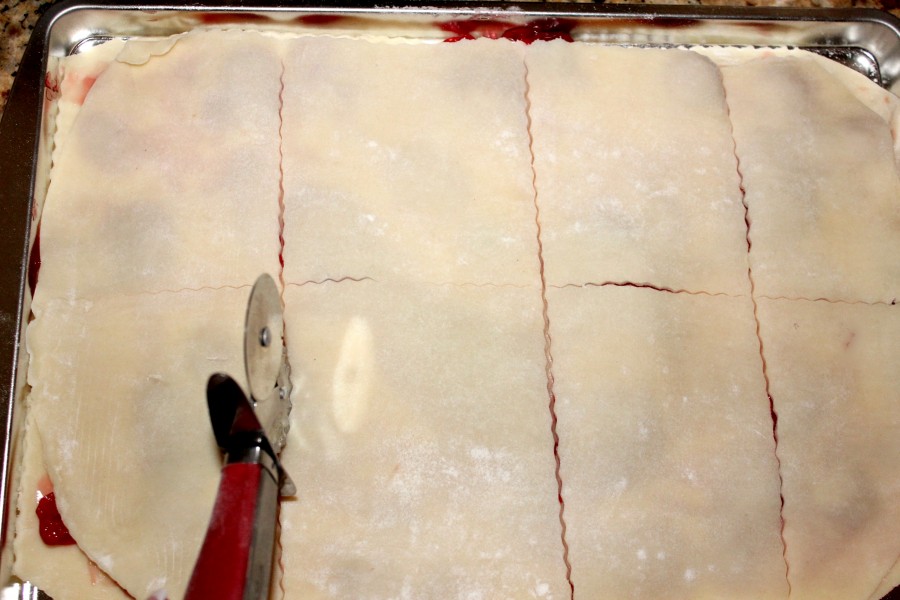 Bake it at 350 for approx. 15 minutes, or until it's nice and golden and firm.
Let it cool just a bit…
While it's cooing, microwave the Frosting for a few seconds, just to soften it up.  Now you have instant Pop Tart Glaze..so awesome!  🙂
NOW…the best part!  That signature, messy Pop Tart Glaze and Sprinkles!  While it's still a bit warm, brush on the frosting a.k.a. The Glaze…
Sprinkle on those colorful sprinkles anywhere they want to go…
Let the glaze and sprinkles set up, and cut it up…
And be prepared for many, many Ooh's & Ahh's…
Mostly coming for you..lol~~because you're awesome like that!
Now dig on in there!  ~Enjoy!  🙂