Why you ask, did I feel the need to come up with a cake that has not one, not two..but three Chocolates?  Well..because I didn't have four chocolates on hand..haha!  There can never been enough Chocolate, especially when it's mixed inside AND on top of  the the richest, tastiest and most decadent Coca-Cola cake EVER!
Chocolate and Cola just go together perfectly, they're a marriage made in sweet heaven.
This cake is THE most decadent cake I've ever had, and it's SO easy!  You'll never believe that something so simple can create a 5 star dessert like no other!  Each sweet, and rich slice is literally dripping in fudgy, Coca-Cola goodness!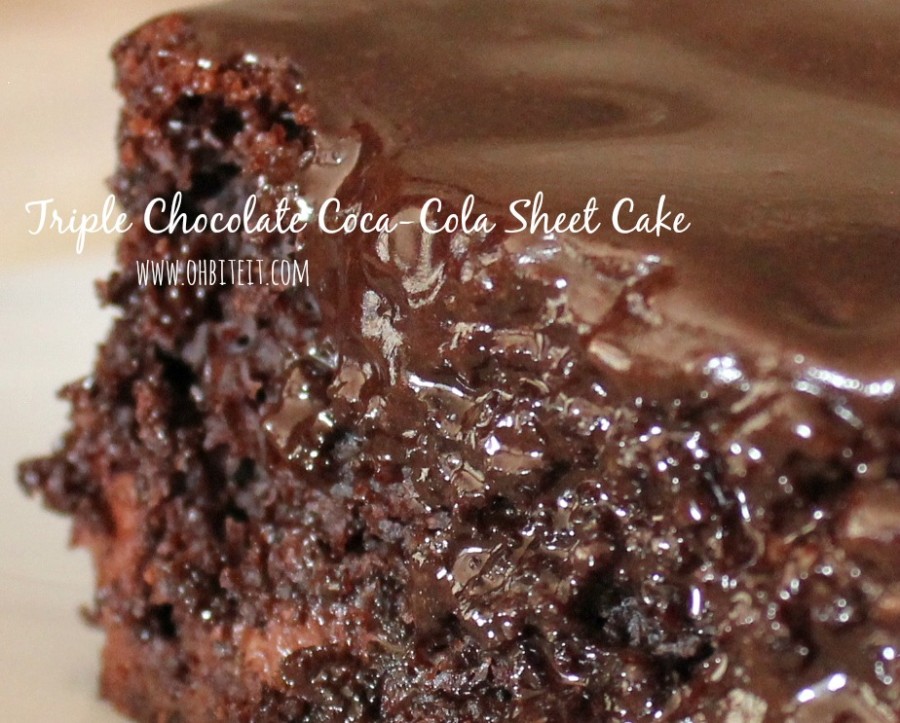 ~And let's not forget that this is all made in one giant sheet pan, all ready and waiting to feed your army of family and friends!  🙂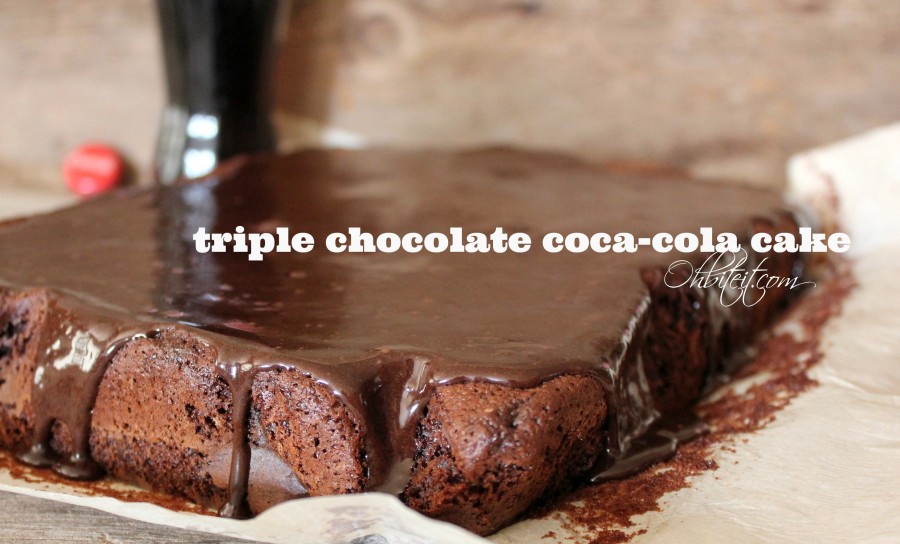 What you'll need:
One box of Devil's Food Cake Mix…(you can totally make your own from scratch as well)
2 cups of Dark Chocolate Chunks..(or one standard bag)
Enough Coca-Cola to replace the water measurement in the box instructions~  for mine it was one cup
1 container of Dark Chocolate Frosting
9×13 pan
Directions:
In a large bowl combine all the ingredients for the cake.  Follow your box instructions, but REMEMBER to replace the liquid with the Coca-Cola!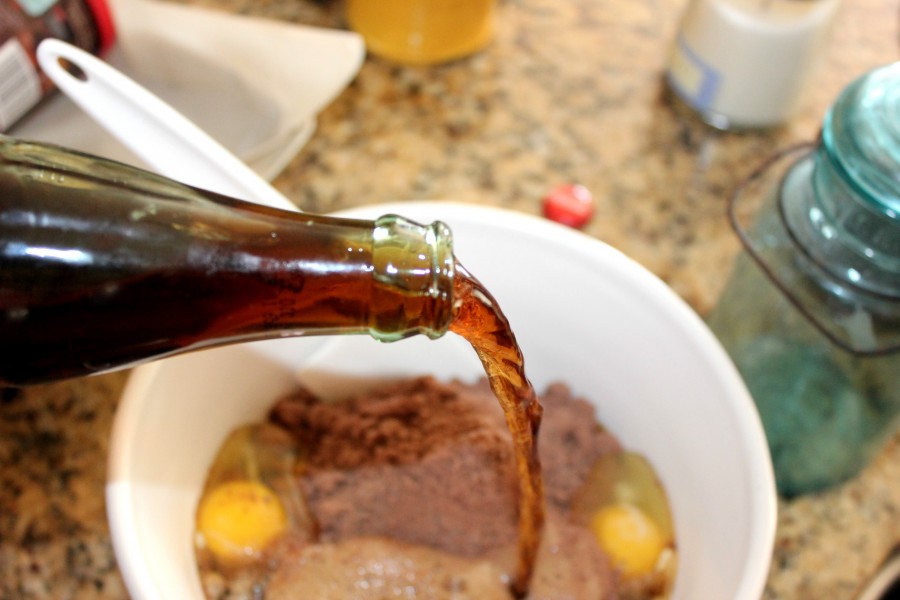 Once that's nice and mixed, gently fold in the Chocolate Chunks…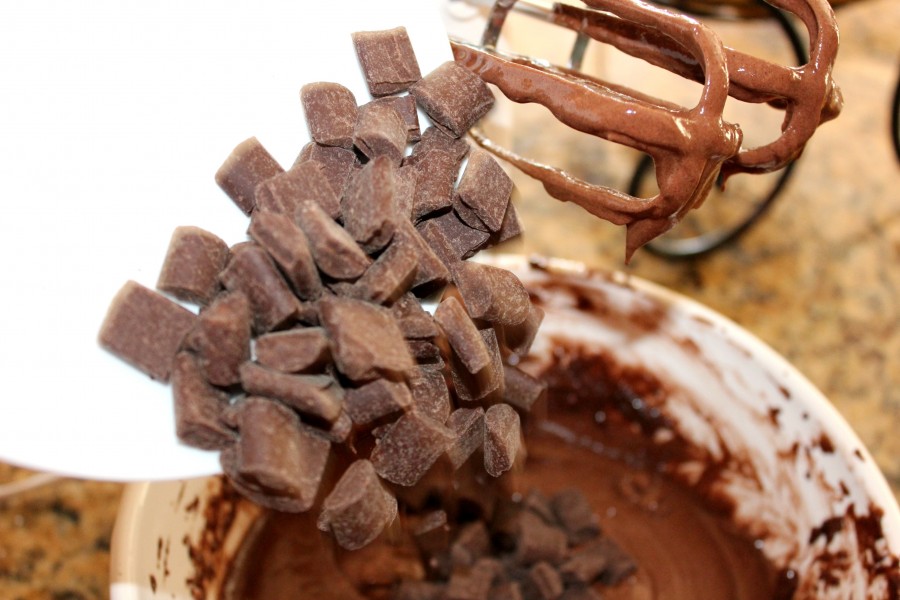 Add it to a parchment lined pan and spread it out evenly, and bake that beautiful baby up at 350 degrees for approx. 20 minutes, OR until it's cooked through..test with a toothpick to be sure…
WAIT..wait, Let it cool…you can do it!
NOW~ gently remove the parchment from the sides…ahhh~  it looks incredible!!
And now, remove foil from your frosting, and prepare for one of the best life hacks EVER! >> Pop that frosting into the microwave for a few seconds, just to loosen it up, and BOOM~  best pourable, NO-MESS  frosting EVER!
You know what you need to do~
If you can compose yourself~ serve that decadent deliciousness up…
Just look at that triple chocolate wetness…
Now for YOUR bite!  Close your eyes, and taste the happiness!  ~Enjoy! 🙂