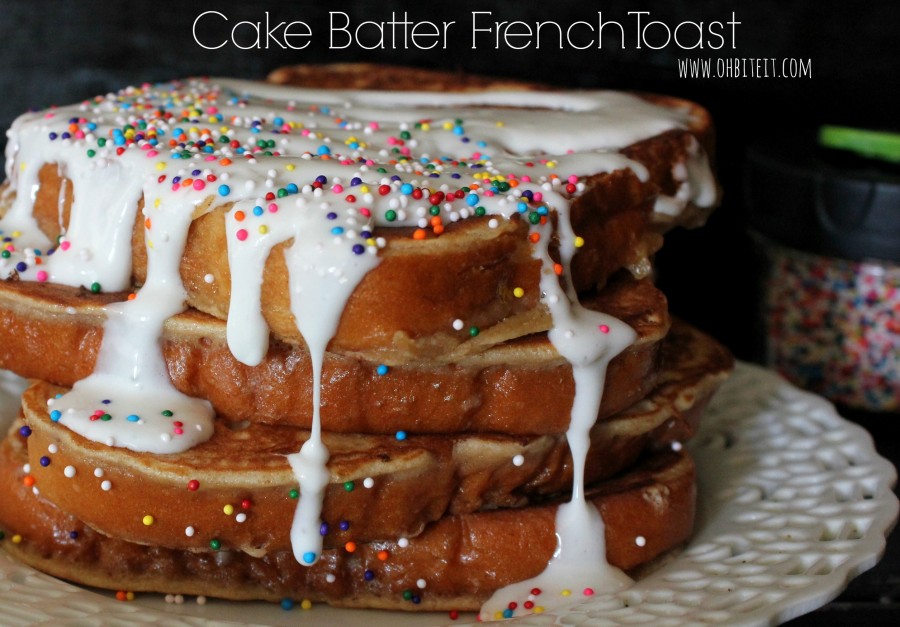 Life at my house is super fun when the little kiddos come around.  Why?  Because I get to make them all the goodies that they can't have at their houses..Muuahhh!
Of course, I don't go too crazy~  I keep it reasonable, with just a small, 'excessive amount of sugar', and just a tiny bit of  'waaay too big portions'.  What can I say..they love me, and I want to keep it that way..lol!  🙂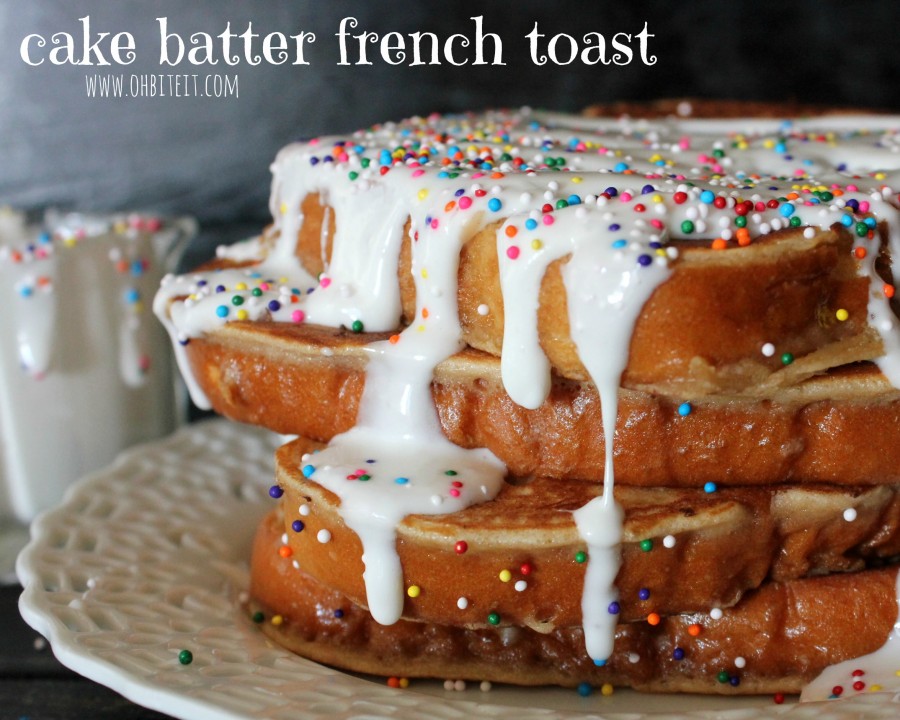 This french toast speaks to that child in all of us, while at the same time, providing a glorious start (or end) to any day, in the most fun and tastiest sway EVER!  Behold…Cake Batter French Toast!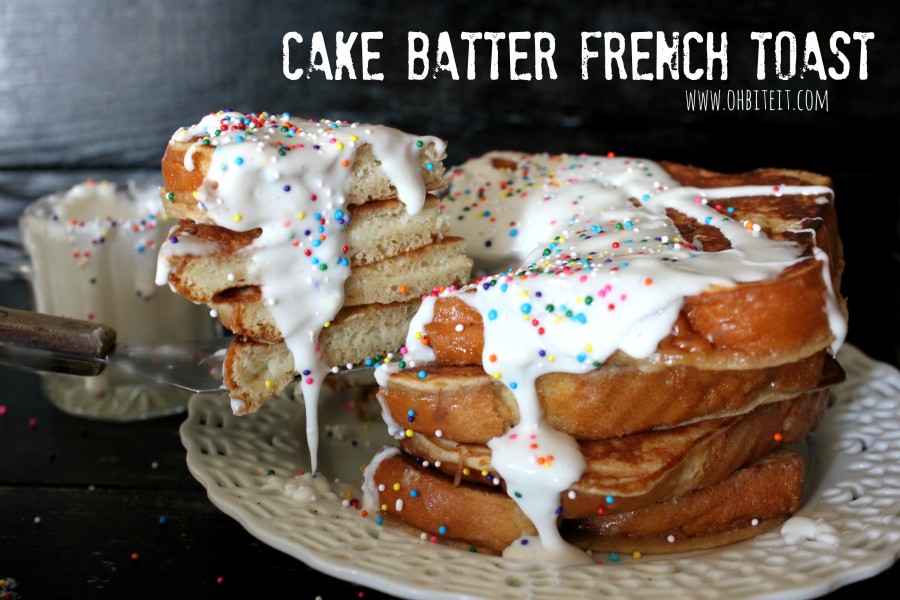 Buttery Hawaiian Bread is dipped in a rich and luscious cake batter, then slathered with frosting and showered with happy little sprinkles…it's TO DIE FOR DELICIOUS!!!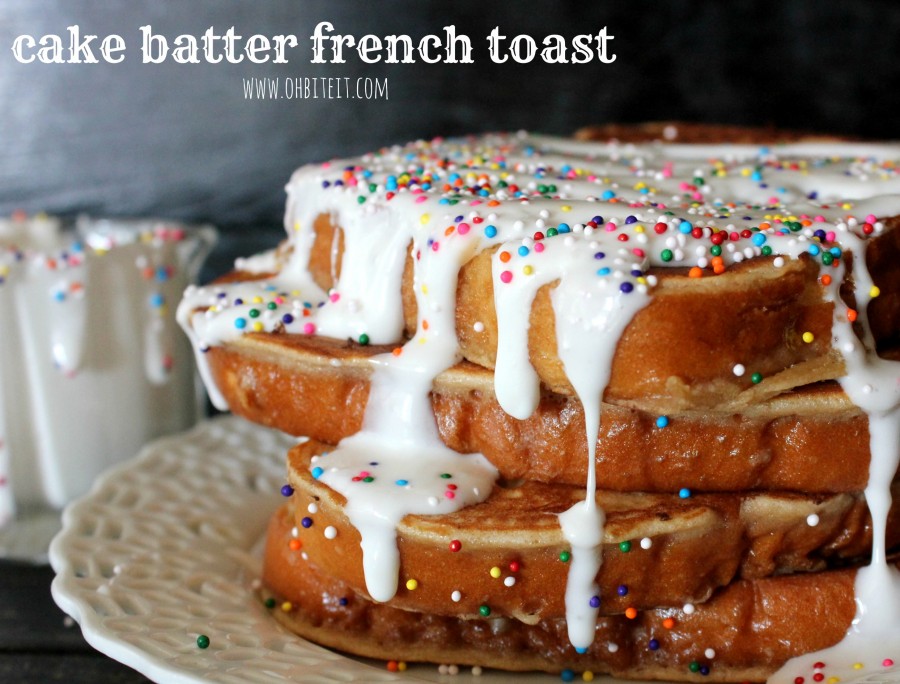 What you'll need for 4-6 slices: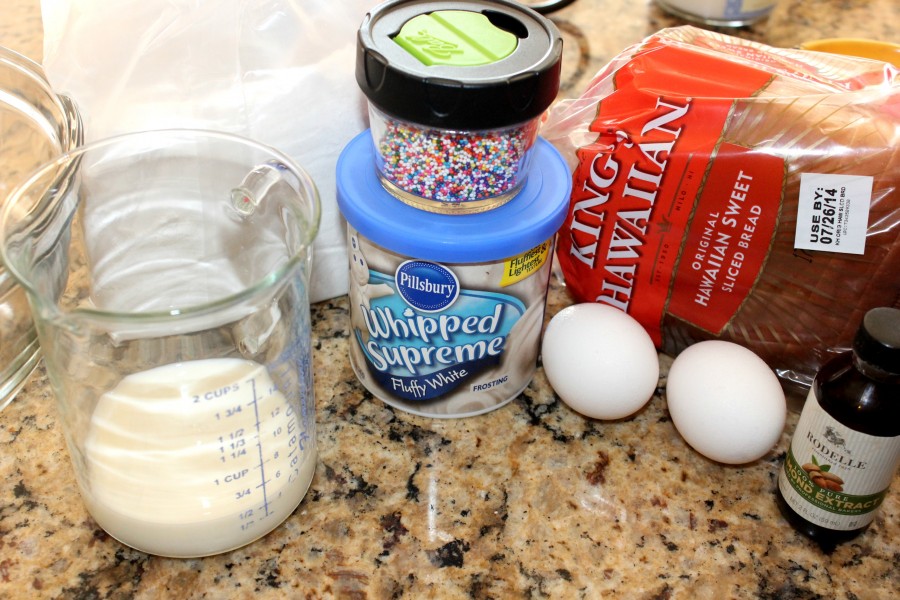 4-6 slices of Bread..I used Hawaiian Bread for sweetness
The Batter~
1 cup of dry cake mix..I used Butter Pecan flavor..but ANY flavor will work!
2 large Eggs
1/4 – 1/2 OR SO cup of Milk…you want the batter a slightly thin "pancake batter" consistency
1 tsp. of Vanilla OR Almond extract..I like Almond for this.
White Frosting, warmed up for the toping
Colorful Sprinkles of your choice
non-stick spray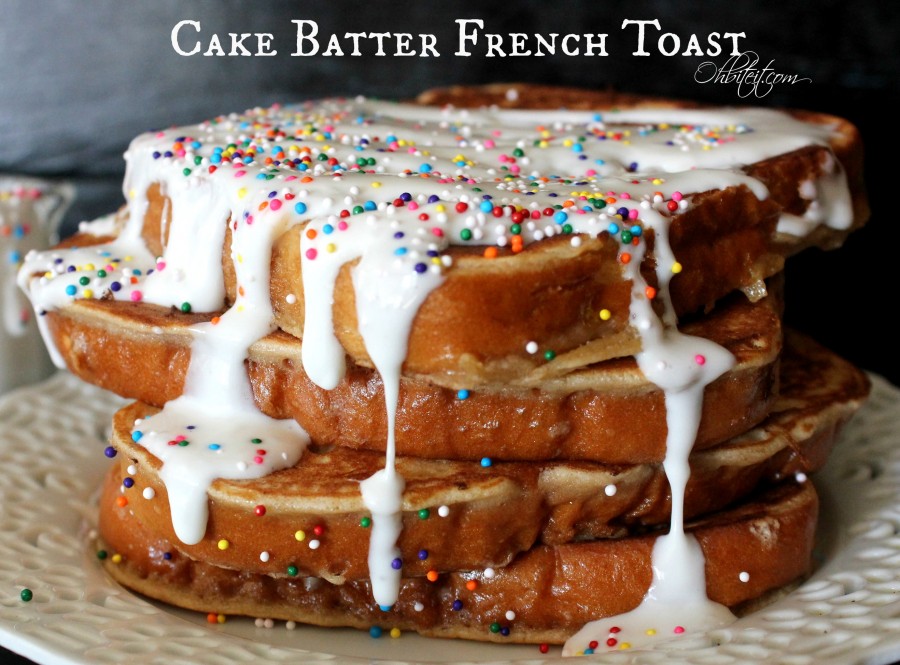 Directions:
In a medium shallow bowl, combine the cake mix, eggs, extract, and splashes of milk, (and some sprinkles..optional) until the desired consistency is achieved…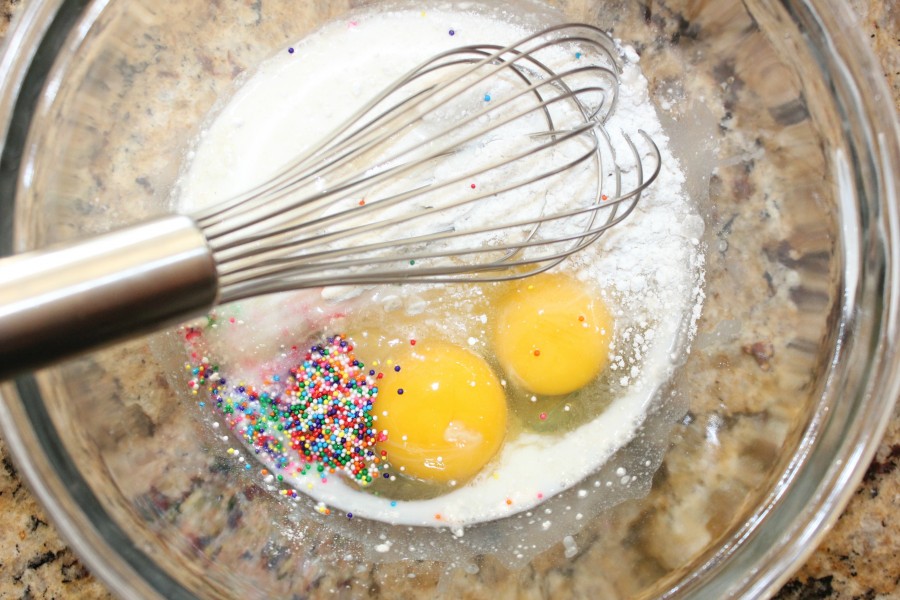 Dip one slice of bread at a time into the batter, making sure to evenly coat both sides.
Place it onto a noon-stick sprayed griddle, and cook until both sides are evenly golden..
Stack them up while they're still a bit warm…
Drizzle them with some warmed up frosting…
And a nice shower of sprinkles…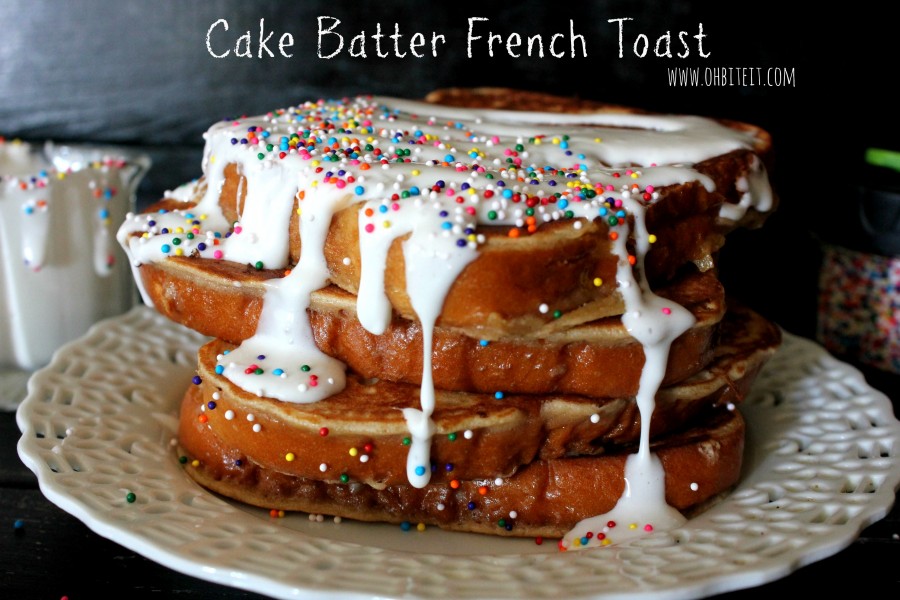 NOW…DIG IN!
~Enjoy all the smiles!  🙂