Sooo, by now most of the planet has had the hilarious pleasure of 'meeting' and falling madly in love with Auntie Fee.  If not, just take a peek at this >>
Or you can see her on Jimmy Kimmel here >>
I'm not sure what to say about Auntie Fee, other than I love her!  In a world of anonymity and photo-shopping, Auntie Fee is the real deal, and I just love that to pieces!  Apparently so does the rest of the universe, because she is EV. RY. WHERE!
When I saw her "Punk Ass Cinnamon Rolls", I knew that I had to recreate them!  Why? because I am the queen of simple and easy, AND because YUMMM!
~So here we are, and let me tell you…these may be 'Punk Ass', but they are awesome!!  Thank you Auntie Fee!!  Go give her some love!
What you'll need:
Some 'old' grease..approx. 2″ in a shallow fry pan!
Some canned biscuits…"cheap-ass doughnuts or whatever"…lol
The Filling:
Butter, Cinnamon, Sugar 'and sh*t'  …(1/2 cup softened Butter mixed with 1/2 cup Cinnamon/Sugar)
Some 'cheap-ass' frosting..for dipping!  …optional!
Directions:
In a medium bowl combine the butter and the Cinnamon/Sugar…
Mix until well blended…
Spread out the dough and sh*t.
Smash it out so it's even and sh*t…."you smash it out the way that you wanna smash it out"…  🙂
Spread some of the "sh*t" (Cinnamon/Sugar Butter) in the middle of it…
Roll it up reaaal good "so the sh*t don't seep out"…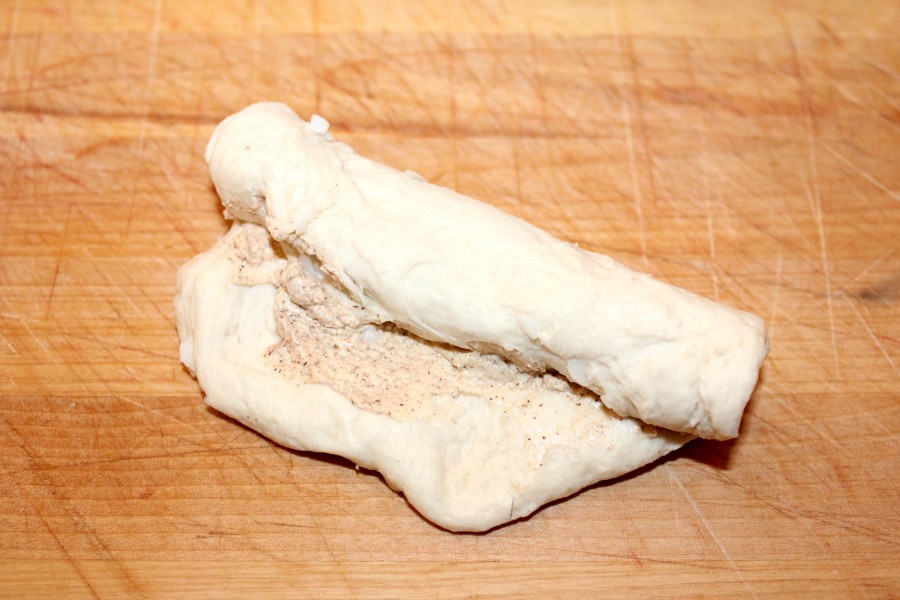 Stretch them out just a bit..seal all of the edges!
Now..the grease gotta be 'hot-hot', so they cook right away…
Fry them up and let them cool just a bit..on some cheap-ass napkins…
NOW.."get all 'close up on it"…"break it" "See all the sh*t running out?"… LOL!
You can share with lots of people…
If you'd like some frosting for these Punk-Ass Cinnamon Rolls…just use some pre-made, store bought sh*t!
Use the lid as a serving dish…to keep with the theme here..haha!  🙂
~Enjoy! : )