This luscious stack of loveliness was created simply because I had some leftover Sour Cream in the fridge, and I didn't want to toss it~  I wish there was a better story, some big epiphany, a light bulb moment, a dream realized..but NOPE~  I just didn't want to be wasteful..lol!  Oh..and it was breakfast, and I was making pancakes anyway….clearly it all worked out!  🙂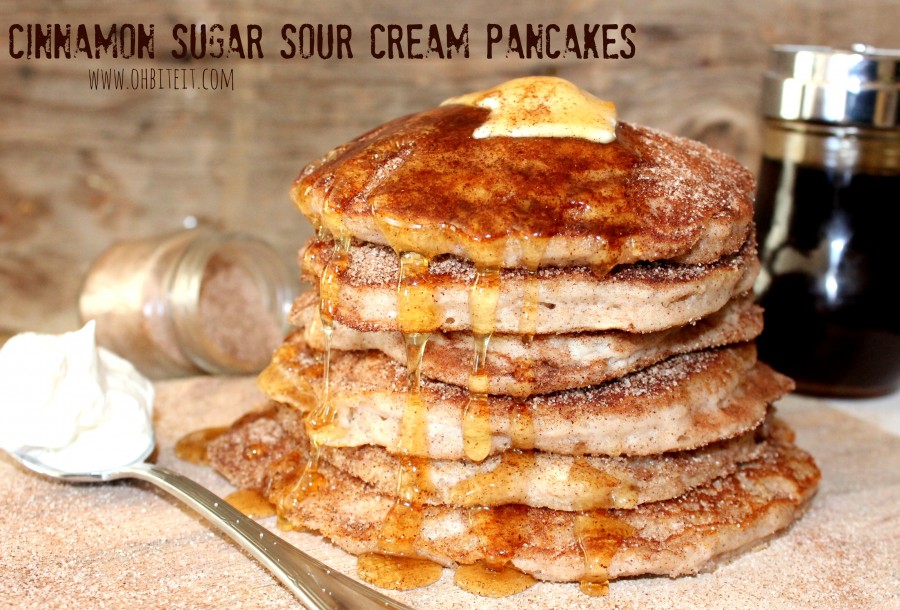 And thanks to my selfless Sour Cream conservation, I've discovered my new all-time favorite pancake (at least for this week)..  🙂
These pancakes are moist, tender, sweet, and beautifully balanced with the creamy sour cream..ahh~  I will never be able to eat a regular old pancake again!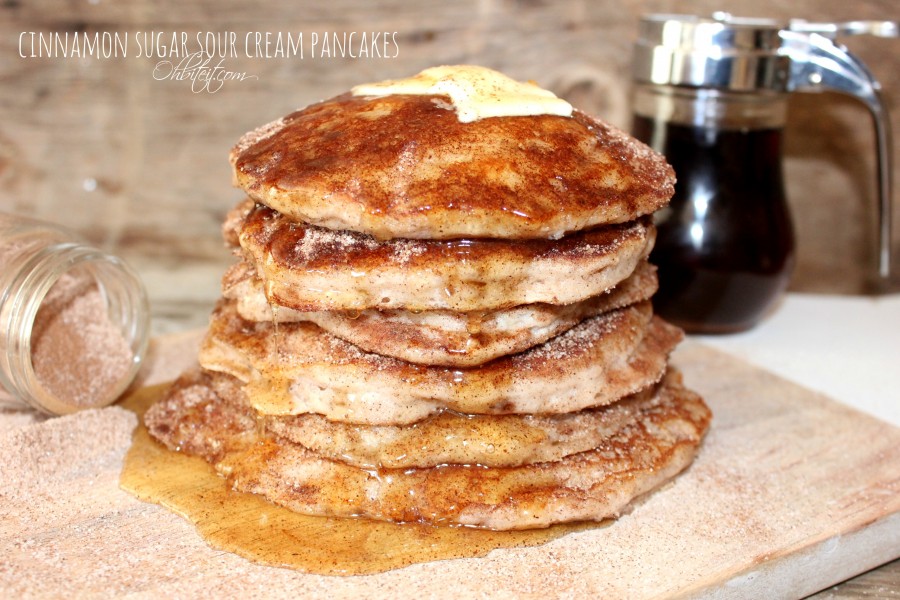 Make a fluffy batch of these unique breakfast beauties, and you too will have a new flapjack favorite!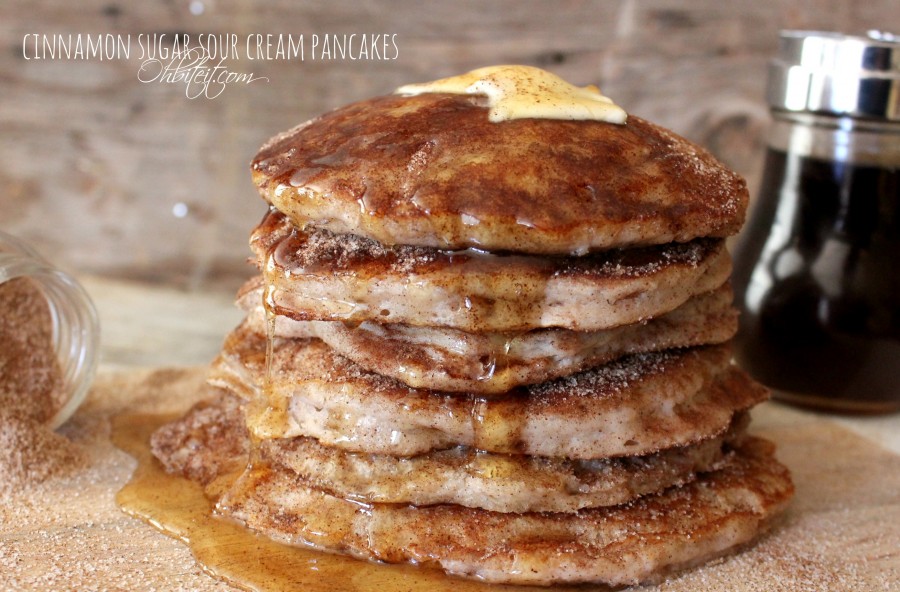 What you'll need for 4-6 pancakes: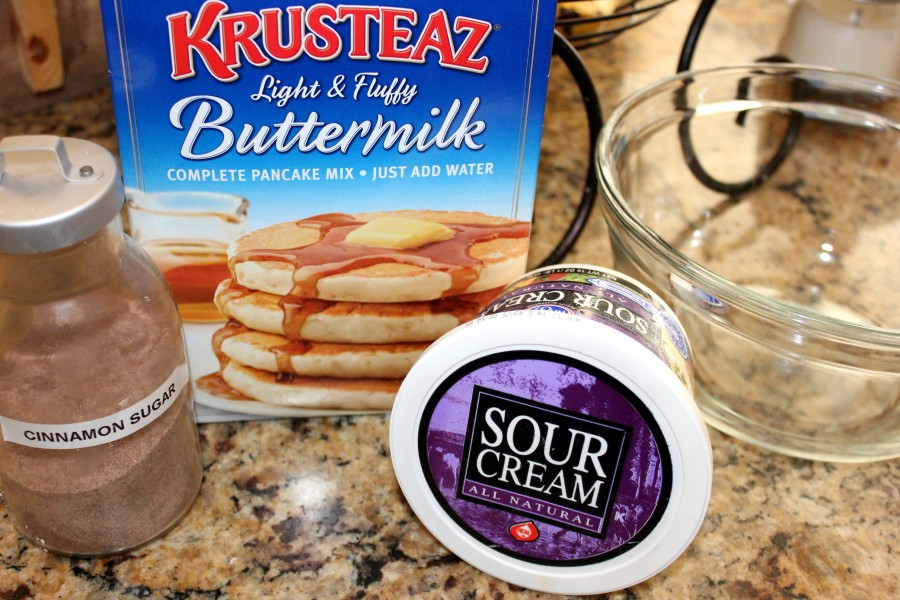 One cup of dry Pancake Mix, prepared according to your box instructions, making sure to halve the liquid with sour cream.
1 cup of Cinnamon  Sugar..divided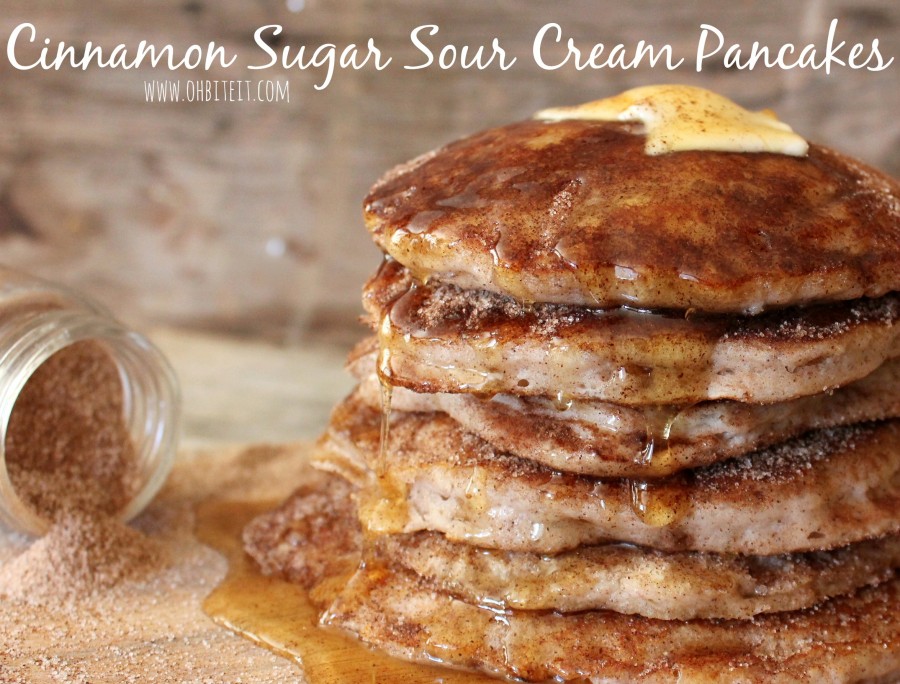 Directions:
Add in 1/4 cup Cinnamon Sugar and mix it into your pancake batter until it's smooth…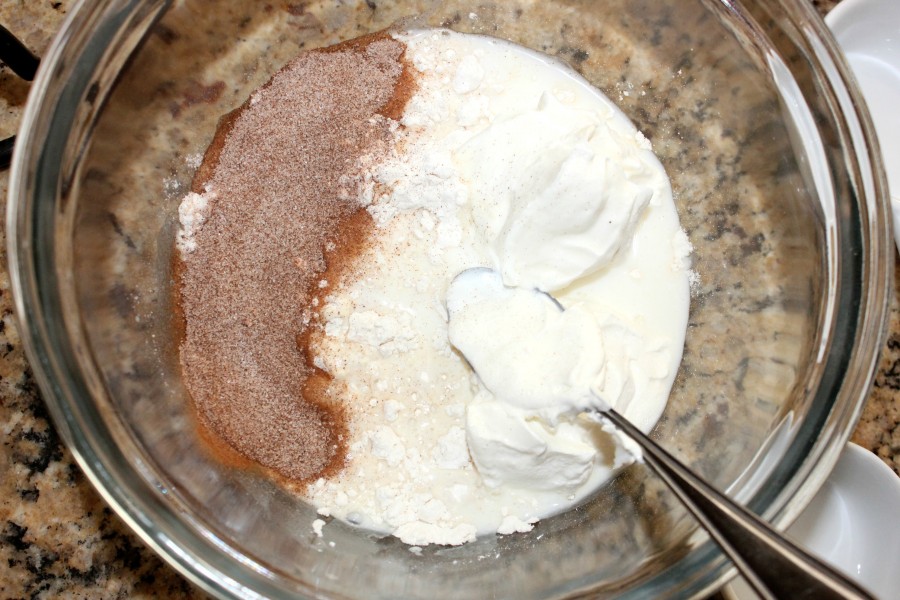 Cook up your Pancakes.
Sprinkle each pancake with some of the remaining Cinnamon Sugar while they're a little warm…
And a little bit of err..Butter…
Stack them nice and high…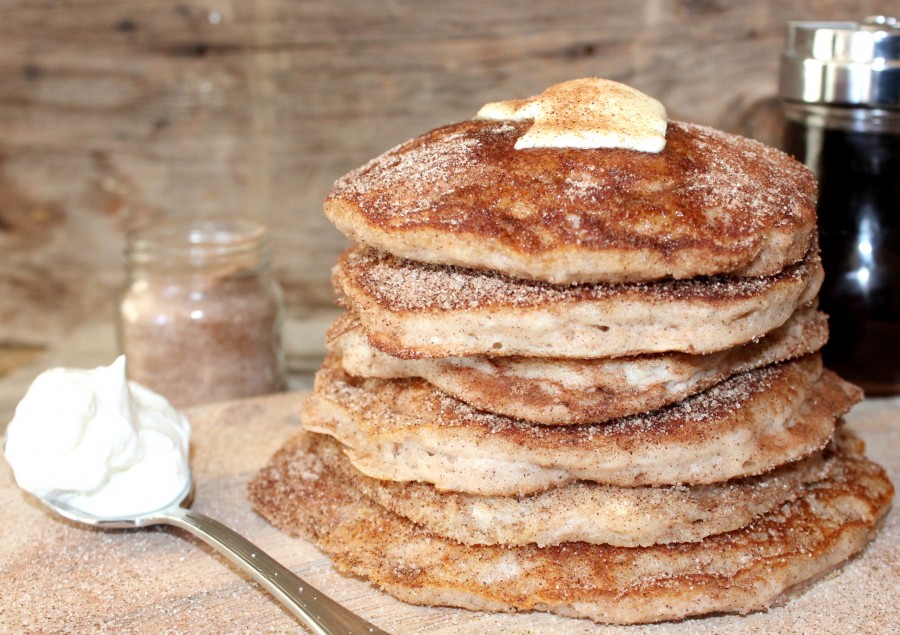 Serve them up …YUM!
AND don't forget some syrup..duh!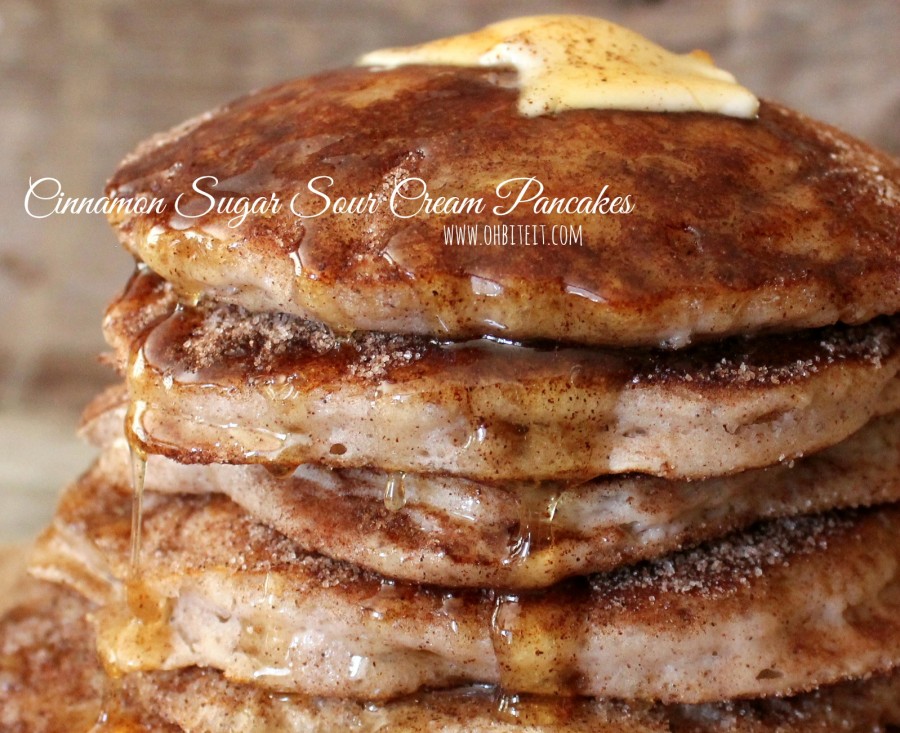 OH, and don't forget to dig in!  ~Enjoy! 🙂