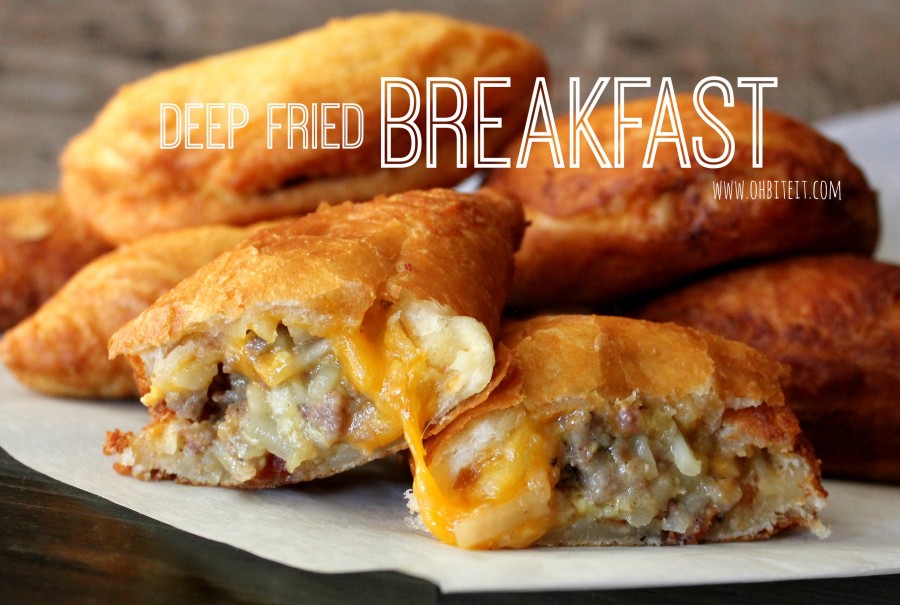 Okay, so clearly this State Fair fantasy food mentality of mine isn't going anywhere, yet at the same time, has managed to go WAY too far!  So, just let me get these wacky and wonderful creations out of my head, and then we can totally move on to the 'ALL-pumpkin-filled' holiday season that we all know and love..haha!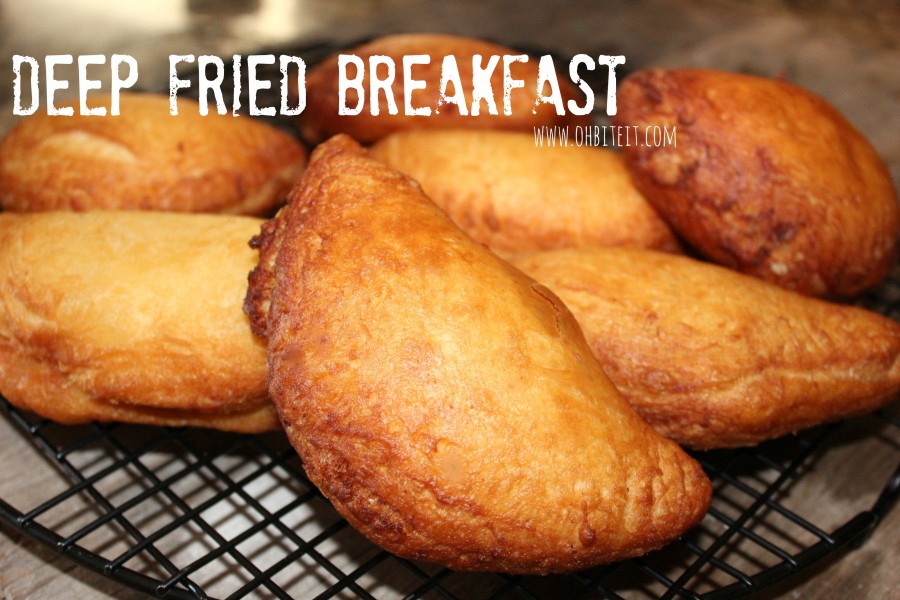 First of all, you can now hold your entire breakfast in one hand, YES..you can!  These crazy sounding, beautiful breakfast bundles are literally stuffed with everything we know and love about breakfast, all inside a buttery, flaky and super delicious, err..fried biscuit!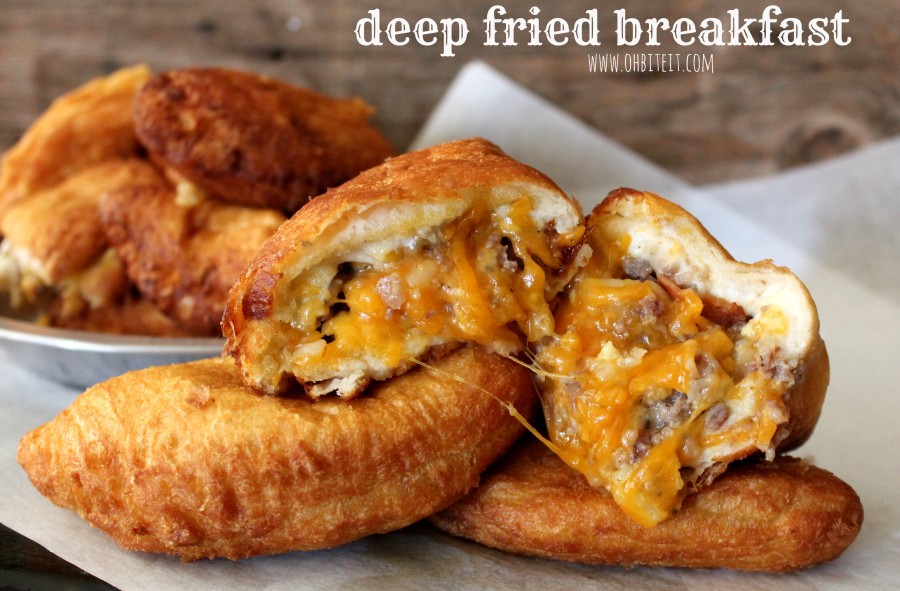 I know it sounds crazy, and it probably is, but what are we to do?  Have boring cereal for the rest of our lives??  …I think not!  🙂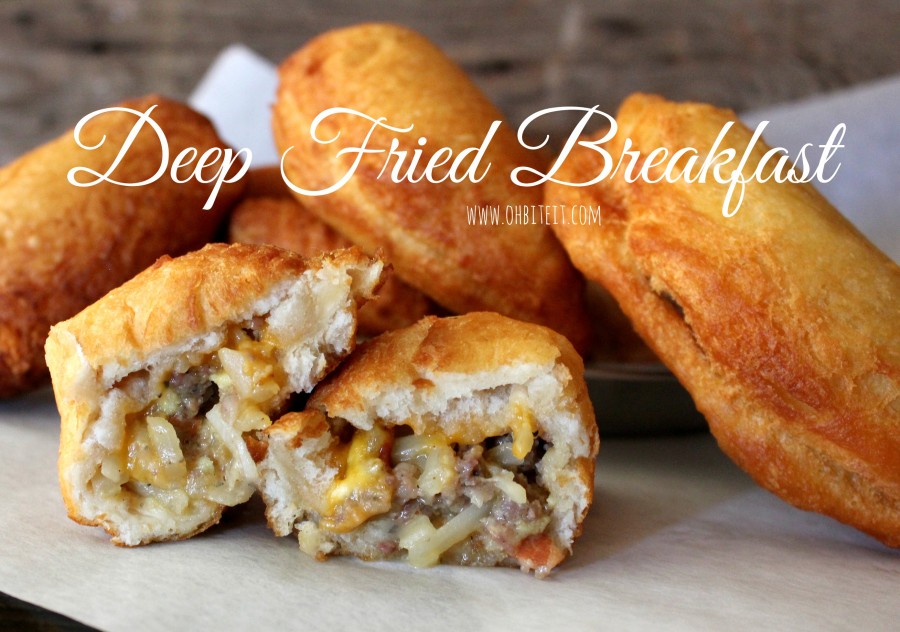 You can fill these babies with your personal breakfast faves, as well as create custom fillings for your picky eaters!  They're the BEST, most unique and fun way to enjoy our 'most important meal of the day'!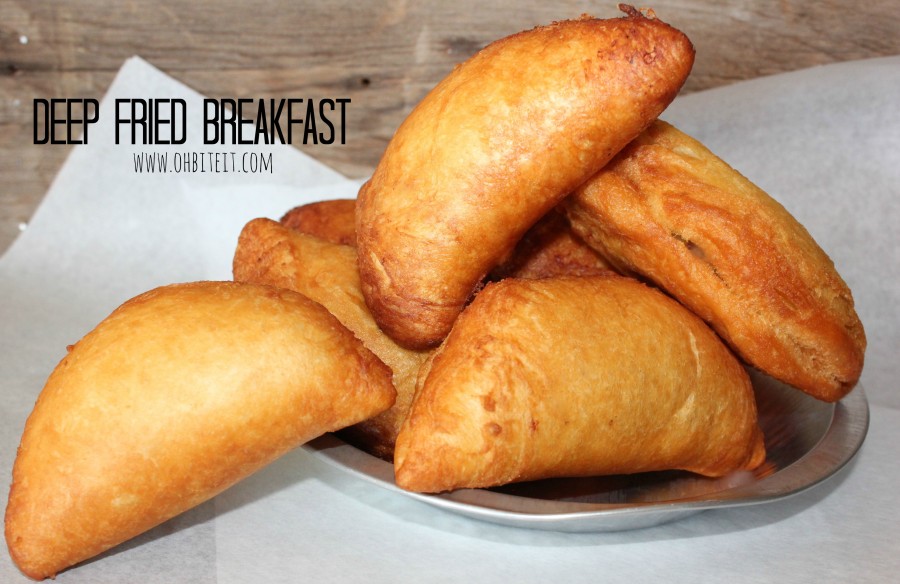 What you'll need for 16 fried breakfasts (2 per person!) :
2 containers of Pillsbury Grands Flaky Layers Biscuits (8 count ea.)
approx. 2 tbsp. butter..optional
1 lb. cooked breakfast sausage
1/2 lb. (OR MORE) cooked and crumbled bacon
1 cup shredded cheddar
1 cup hash browns..I used prepared frozen & defrosted!
4-6 eggs..it's up to you!
salt & pepper to taste
Oil for frying..I used Canola!
Directions:
In a deep pan, add the butter and cook up your sausage.  Toss in the cooked and crumbled bacon and mix it up!
Add in the hash browns…
Mix the eggs (with salt and pepper) in a bowl and pour those in there too.
Stir the beaten eggs into the meat until they're cooked to your liking… you can use more eggs if you want it um..eggier!
Now, evenly top the whole shebang with CHEESE!
//DONT STIR THE CHEESE IN…let it just sit there on the top of that breakfast mountain like the king..or queen that it is~ it will melt slightly!
Roll out each biscuit as you go, and place a small spoonful of filling onto it.  DON'T fill them too much~  resist that urge! 🙂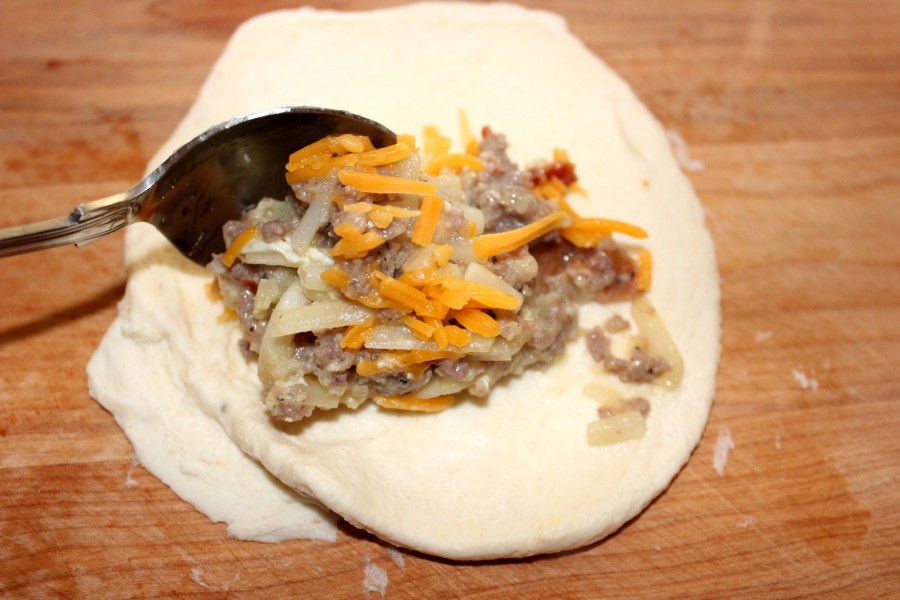 Fold it over and crimp the edges very well.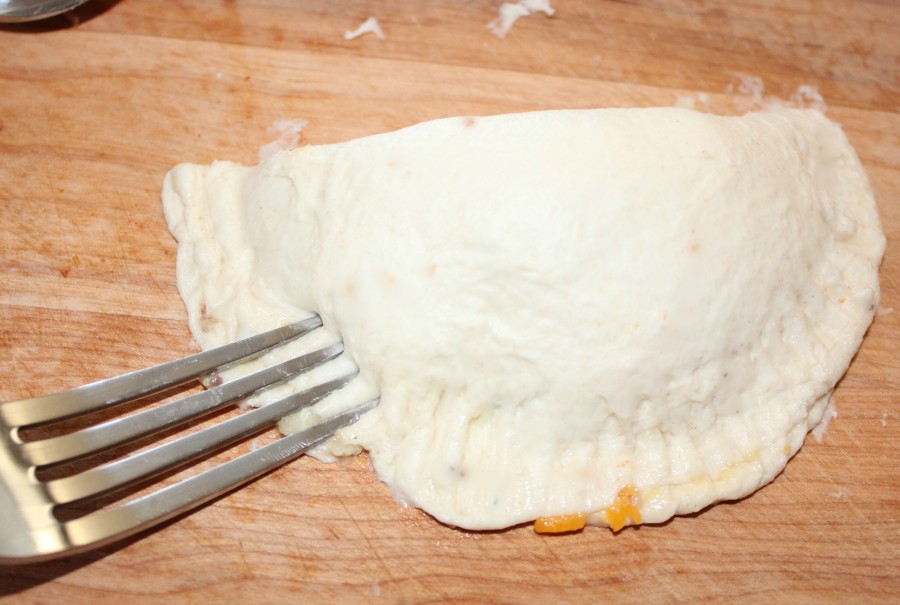 Let them sit as you prepare all the others, they  will dry out slightly and become super crispy when you fry them!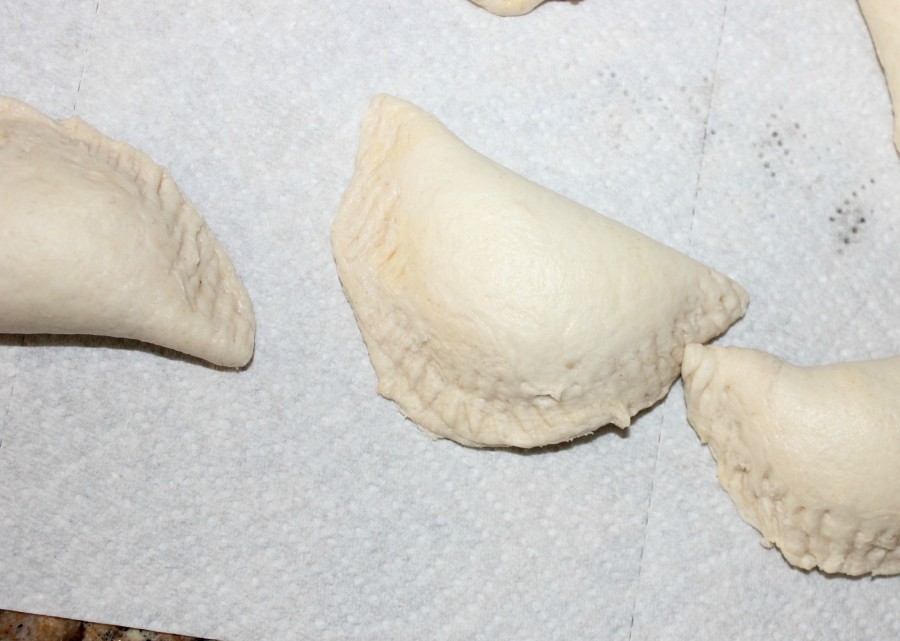 Now fry them up one at a time, flip them so they get evenly golden and puffy!
Let them cool a bit so you don't hurt yourself in a mad fantasy food feeding-frenzy…
BUT~  definitely serve them warm…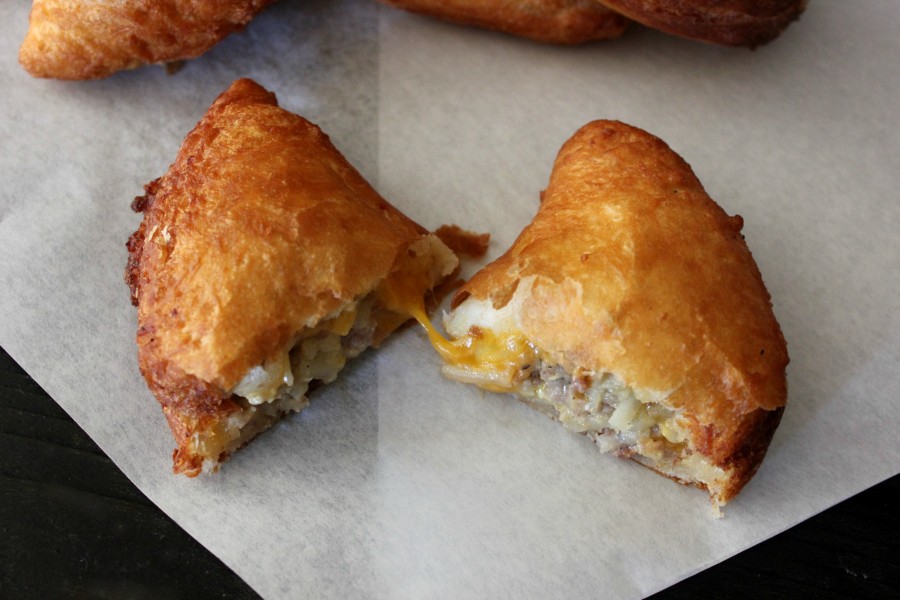 So they will do THIS…
And…THIS!  ~Enjoy!  🙂