Lord, please give me the strength to resist all things Peanut Butter Cup, and the wisdom to know that I can't~  AMEN!
Not even kidding!  If I were the last person on Earth, and there was no one left to judge me, I know for a fact that I could easily eat this entire Peanut Butter Cup Pie all by myself in probably 45 minutes or so, give or take 3 minutes..haha!
It's THAT good!  If you love Pie, if you love Peanut Butter Cups…if you're a human being ///you will go bonkers for this Reese's PB Cup taste-a-like pie!
It seriously tastes exactly like a GIANT Reese's PB Cup!  And it's SOOOO easy…Lord help us all!!  🙂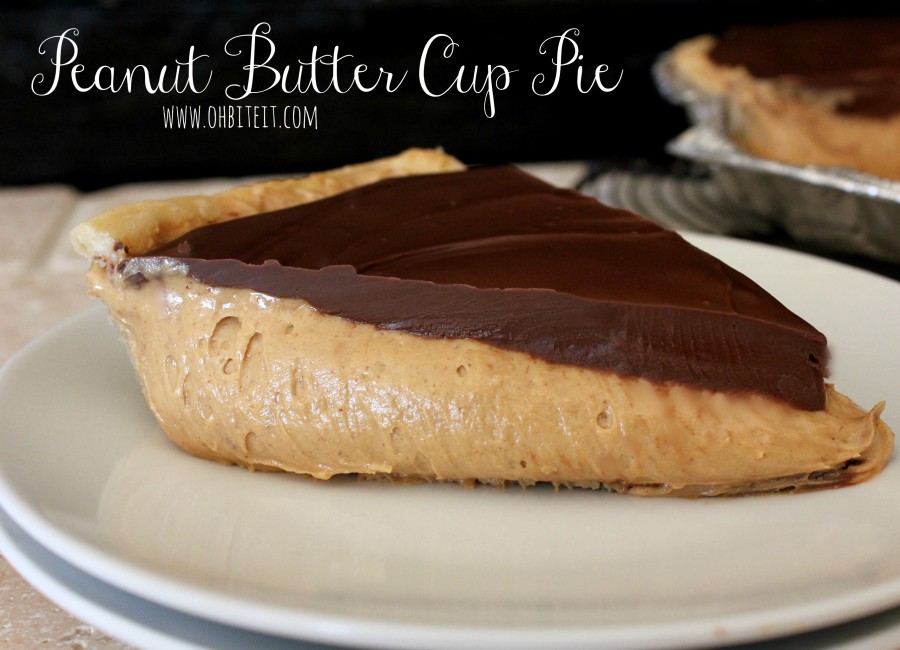 What you'll need: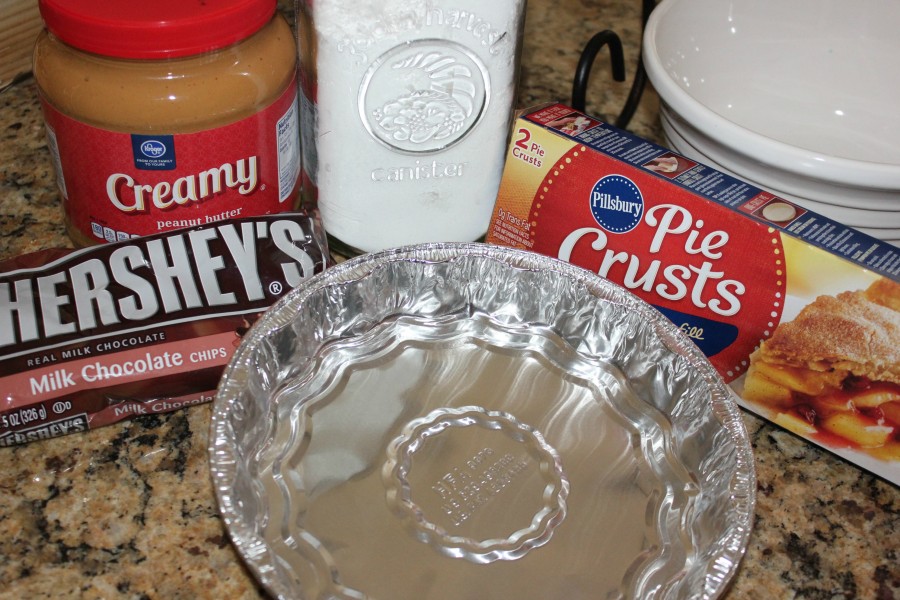 One refrigerated Pillsbury  Pie Crust..defrosted
3 cups of Creamy Peanut Butter
1 cup of Powdered Sugar
1 bag of Semi-Sweet Chocolate Morsels
A pinch of Salt..very important!
1-8-1/2″ Pie Pan..
Electric hand mixer
To Blind Bake the Crust~
Parchment paper cut to fit the crust
2-3 cups of dry beans..(save them and re-use them)
Directions:
First place the crust into the pie pan.  I used a disposable tin pie pan, so it mimics the candy bar feel of the Reese's..but use whatever pan you have (8″ in size)
Gently press the edges of the crust into the grooves of the pan, so it mimics the candy.  I used a small glass to get in the grooves…
Trim the edges of the crust with a knife so…once again, it mimics the candy…
Cut a circle of parchment paper, fit to line the crust and pour some dry beans down in there.
Bake it at 350 for approx. 10 – 12 minutes, or just until the crust is golden and firm..REMOVE THE BEANS AND THE PAPER!!
LET IT COOL!!!
While the crust is baking/cooling, mix together the Peanut Butter, Powdered Sugar and pinch of salt on medium speed, until it's light in color…super whipped and fluffy…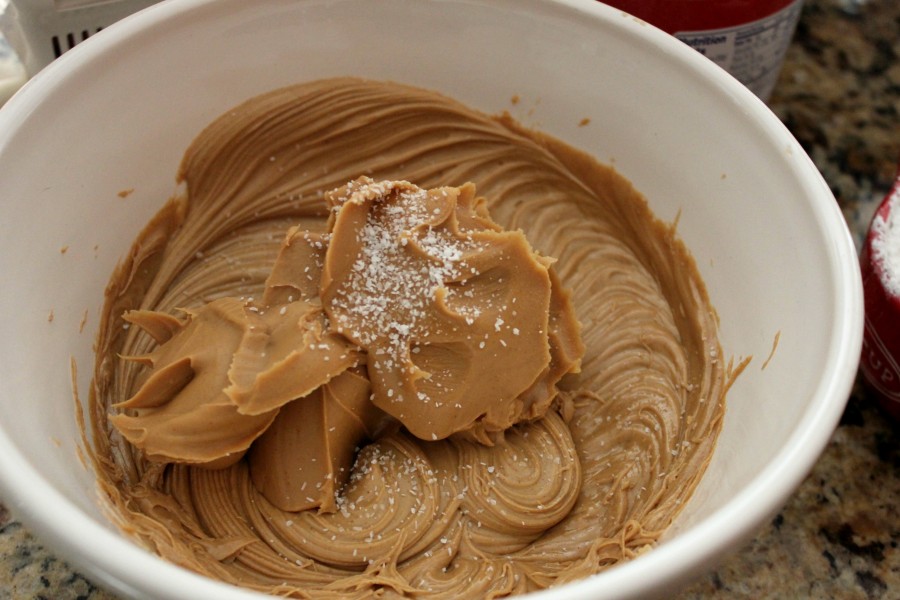 Get it nice and fluffy, and smooth and YUMMY…
When the crust is completely cooled, fill it with the Peanut Butter mixture.  Spread it nice and evenly on the top…
In a microwave-safe bowl or double boiler…melt the chocolate chips…
Pour that goodness all over the top of the Pie…
Into the fridge it goes, for an hour or so…..just so it can set up!  This will be the slowest that time will EVER pass for you..haha!
BUT…you will end up with this>>
Ahhh YEAH….BEST PIE EVERrrrr!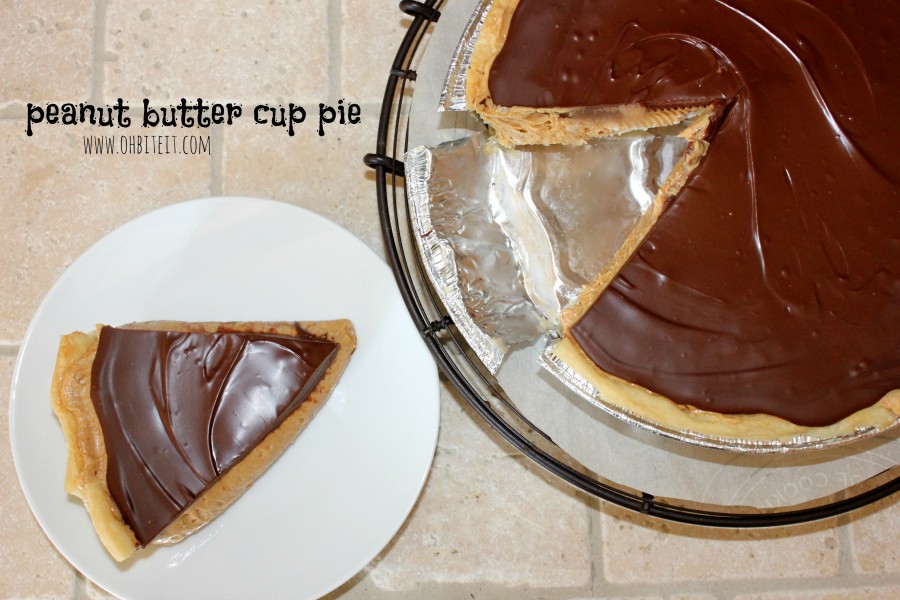 Keep it in the fridge when you're not devouring it!  ~Enjoy!  🙂