This incredibly easy macaroni masterpiece was created simply because I had some leftover Mac & Cheese and an old bag of pretzels laying around the pantry..yeah, I know, not very exciting..but hey, I didn't waste anything right??!  And to be honest, these last minute recipes of mine, tend to be the BEST!  This Mac & Cheese Pie is proof of that!
First of all, let 's just talk about the pretzel crust~  WOW!  IF every crust were made from pretzels, the world would be a better place..lol!  Seriously, the best crust I've ever 'crusted'.
The toasty, salty, pretzel crunch is the absolute perfect bed for layers of  rich and creamy Mac & Cheese.  The balance of flavors is simply scrumptious!  With a table-top WOW factor like no other!
Make this dish, feed an army, and wow the pants off of everyone!  🙂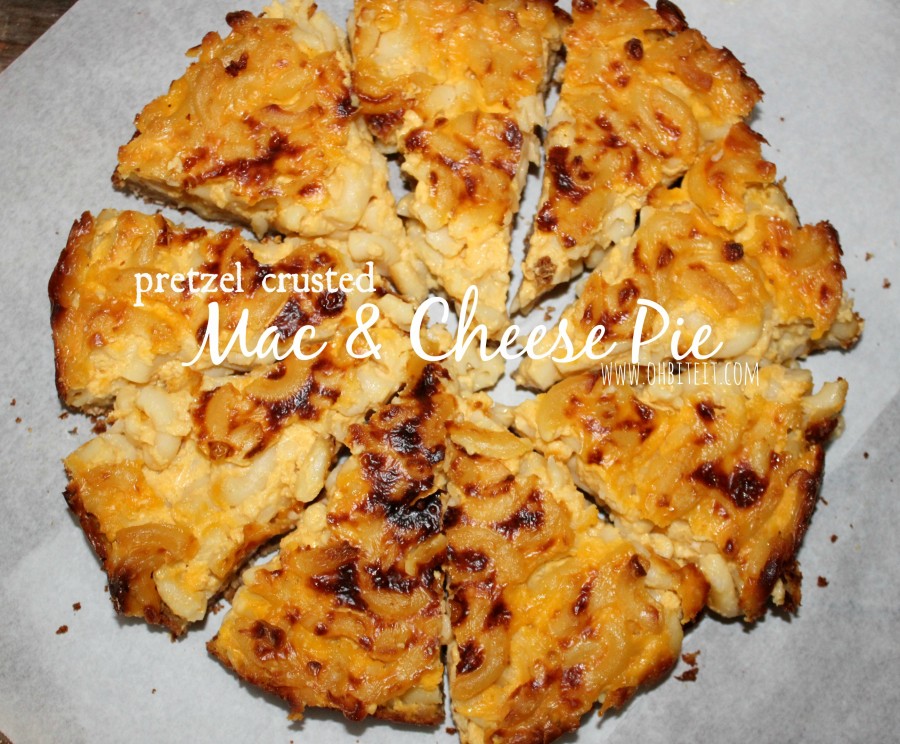 What you'll need:
approx. 2 cups crushed pretzels
6 cups cooked mac & cheese
3 eggs
a 9″ spring form pan..sprayed with non-stick spray
Directions:
Crush up the pretzels..a food processor really helps, but isn't necessary.  Add one whole egg into the crumbs and combine well…
Pulse the egg with the crumbs until it's like wet sand…
Add all the crumbs into the sprayed pan…
Gently press the pretzel crumbs into the bottom of the pan, and slightly up the sides, just a bit…
Add the other 2 eggs into the mac & cheese and gently fold to evenly combine…
Pour it on top of the pretzel crust, and make it nice and even…
Bake it at 350 degrees for approx. 45 minutes to an hour, or until it's golden, and firm all the way through.
Let it cool almost completely before slicing into it…
NOW..you can serve that baby up!
Notice the amazing smell that fills your house…something about err..baked pretzels and cheese..lol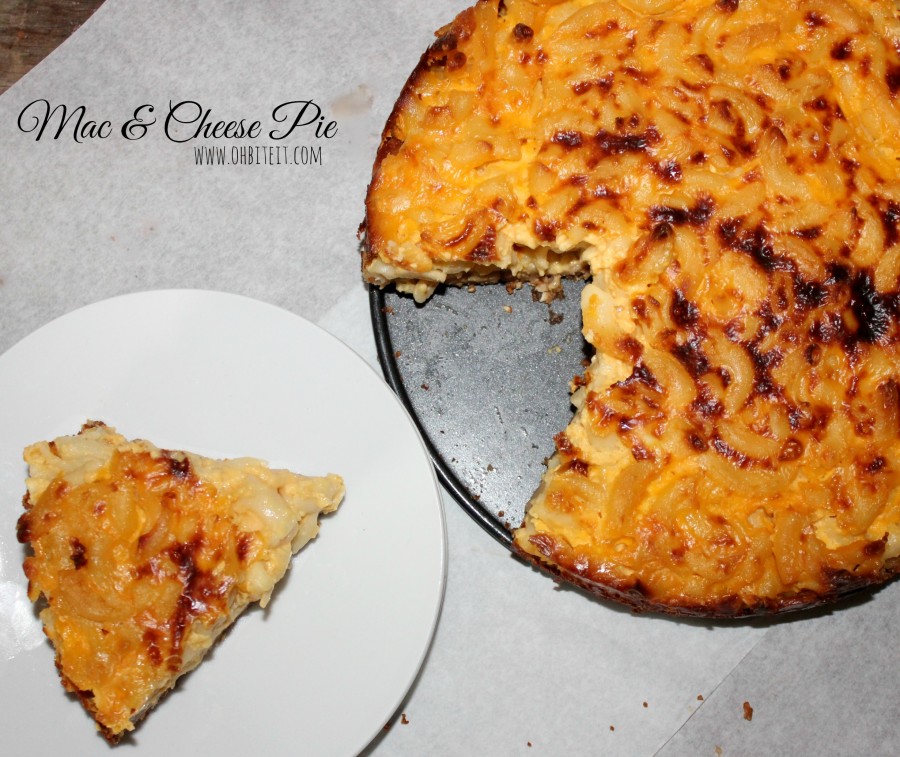 There's plenty to go around, but it goes quickly!  So be sure to grab yours!  ~Enjoy! 🙂