The Cream Cheese Sugar Cookies that made their debut here a while ago, were so highly requested that I just had to modify them for the fall season..you know..the season of all things 'Pumpkin'..lol?!!  And what a fun and delicious addition it was!
The Pumpkin made these cookies extra special with its subtle spice and rich, smooth texture!  These are light, yet cakey and filled with a creaminess that only the cream cheese and Pumpkin can provide!
So super simple and this recipe makes approx. 2 and a half dozen cookies, so you can share the YUM!
~Plenty to share means plenty of people who will be begging you for the recipe~  so be prepared!  🙂
What you'll need:
8 oz. cream cheese
1 egg
4 tbsp. butter..melted
1/2 cup pumpkin puree
1-1/2 cups granulated sugar
1-1/2 cups flour
1 tsp. vanilla extract
1 tsp. baking powder
sugar for topping..regular or decorative
An electric hand mixer helps, but isn't necessary!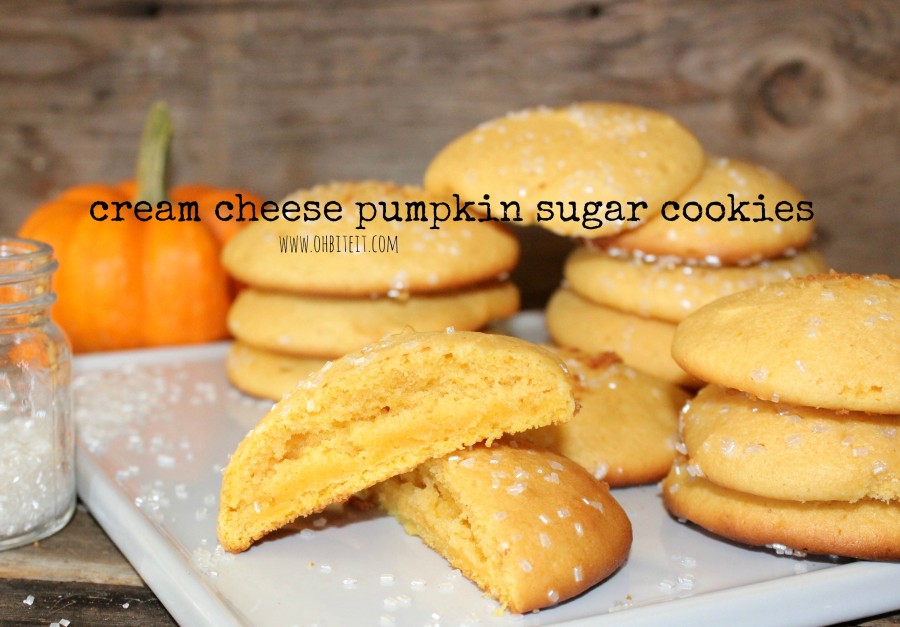 Directions:
In a large bowl combine the Butter and Cream Cheese until well blended…
Add in the Sugar…
And the egg, flour, vanilla and pumpkin, blend until smooth…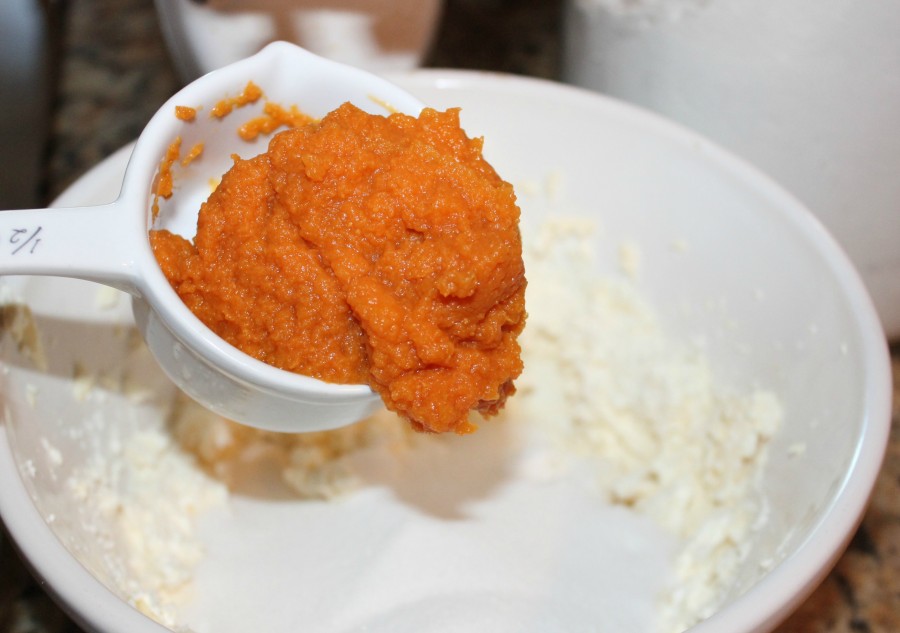 Scoop out approx. 1 tbsp. of the batter onto a parchment lined sheet pan, making sure to leave the batter in a dollop, and natural shape..(don't flatten the batter)
Place them approx. 1-2″ apart and sprinkle them with sugar…
Bake them at 350 for approx. 12-15 minutes, just until they're slightly golden and puffed.
Let them cool.
Serve them up…
There's plenty to share…
So grab a bunch for YOU!  ~Enjoy!  🙂