I'm SO excited to share not only this incredible recipe, but this amazing giveaway with you as well!  Not just because it's fabulous, but because this new innovative Crock-Pot technology is going to make your life so easy, so much fun, and so down right delicious that I'm thrilled to be able to share with you!
With the super busy lives that we all lead, how many times do you find yourself stuck in traffic, in a line somewhere or just good old-fashioned running late?  This WeMoment (WeMo) technology brought to you by Crock-Pot can't make you not run late, but what it can do is make sure that one of the last things you'll have to worry about is Dinner!
Didn't make it home to turn off that Crock-Pot?  No worries~  nope, not anymore!  Now, with this 'SMART' Slow Cooker,  you can control that Beef Stew, Mac & Cheese, OR Turkey Chili…anything you've got cooking, from anywhere on your mobile device using the free WeMo app right there on your smart device!  It's true!
With one click, you can remotely adjust your Crock-Pot to modify itself to your life's little inconveniences..lol!  Turn that food off, keep it warm, turn it up, or even extend its cooking time so it's piping hot when you walk through that door~  it's all up to you, from wherever you might be!  How cool is that?!
You know what's even cooler than that?  YOU can win one!  Yep, this 6 quart capacity has one-touch controls and three heat setting options that are fully functional.  All nestled inside heavy duty stoneware with a glass lid that's totally dishwasher safe!
Thanks to the generosity of the amazing Crock-Pot team, this technology can all be yours!  All the power and control goes from the palm of your hand, and onto your dinner table, with a stress-free smile on your face!  
**See the bottom of the page for instructions on how to enter to win!  🙂
Now, for this incredible and adorable and delicious, Crock-Pot Turkey Chili Cornbread Cup recipe (remember, you can customize this Chili however YOU like!):
What you'll need:
1 tablespoon olive oil
1 lb 99% lean ground turkey
1 medium onion, diced
1 red pepper, chopped
1 yellow pepper, chopped
2 (15 oz) cans tomato sauce
2 (15 oz) cans petite diced tomatoes
2 (15 oz) cans black beans, rinsed and drained
2 (15oz) cans red kidney beans, rinsed and drained
1 (16 oz) jar deli-sliced tamed jalapeno peppers, drained
1 cup frozen corn
2 tablespoons chili powder
1 tablespoon cumin
Salt and black pepper, to taste
Sour cream and your fave toppings!
1 box of Cornbread Mix, batter prepared according to the box instructions
1 Muffin pan
Directions:
1. Heat the oil in a skillet over medium heat. Place turkey in the skillet, and cook until brown. Pour turkey into slow cooker.
2. Drain/rinse the Beans & Jalapeños
3. Add the chopped onion, peppers, tomato sauce, diced tomatoes, beans, jalapeños, corn, chili powder, and cumin. Stir and season with salt and pepper.
4. Cover and cook on High for 4 hours or low for 6 hours. Serve with toppings, if desired.
Before serving, create the Cornbread Cups by filling each Muffin tin 3/4 of the way with the Cornbread batter and baking it according to the box instructions.
While they're warm, gently push the centers down to form a cup.  Let them cool completely before removing them and filling them with the Chili!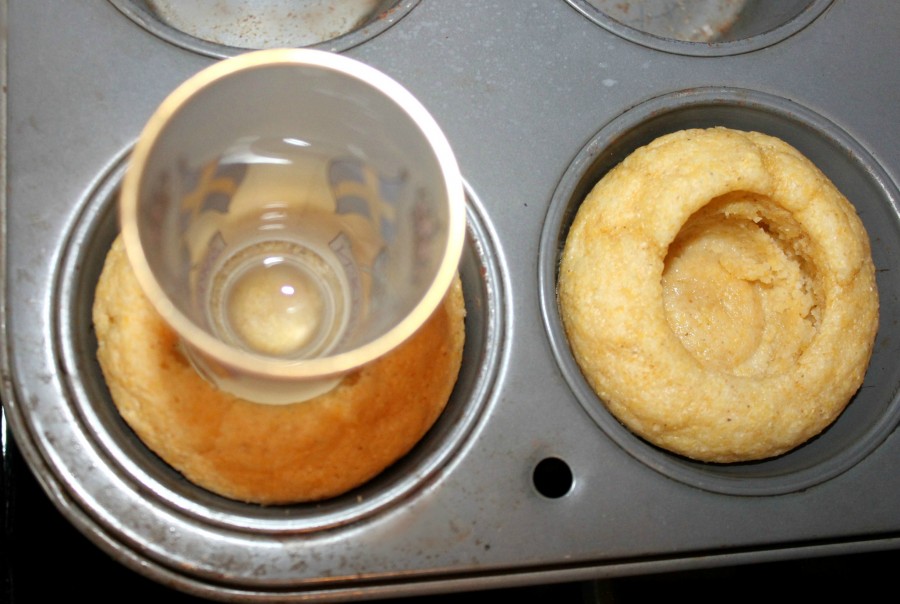 ~Enjoy! 🙂
For the giveaway~ YES..this could all be yours!
Simply share in the comments below, one of your own "We Moments" stories, what makes you late, stressed or just plain tired?  How do you think this technology might help you?  ~That's it, one winner will be chosen by Monday, October 13, 2014 Midnight EST!  ~GOOD LUCK!  🙂