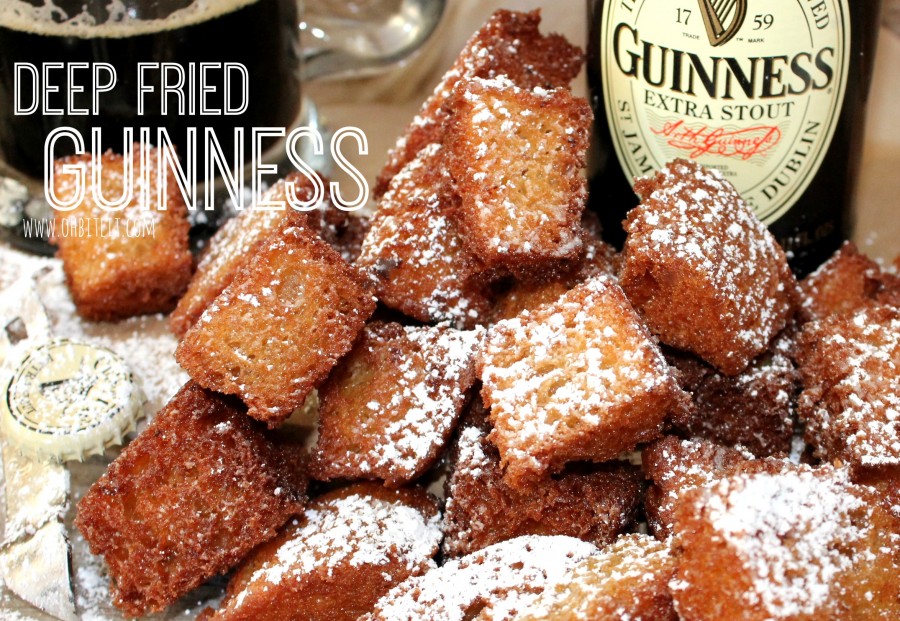 HAPPY OCTOBER!  The month that I believe is the best month ever!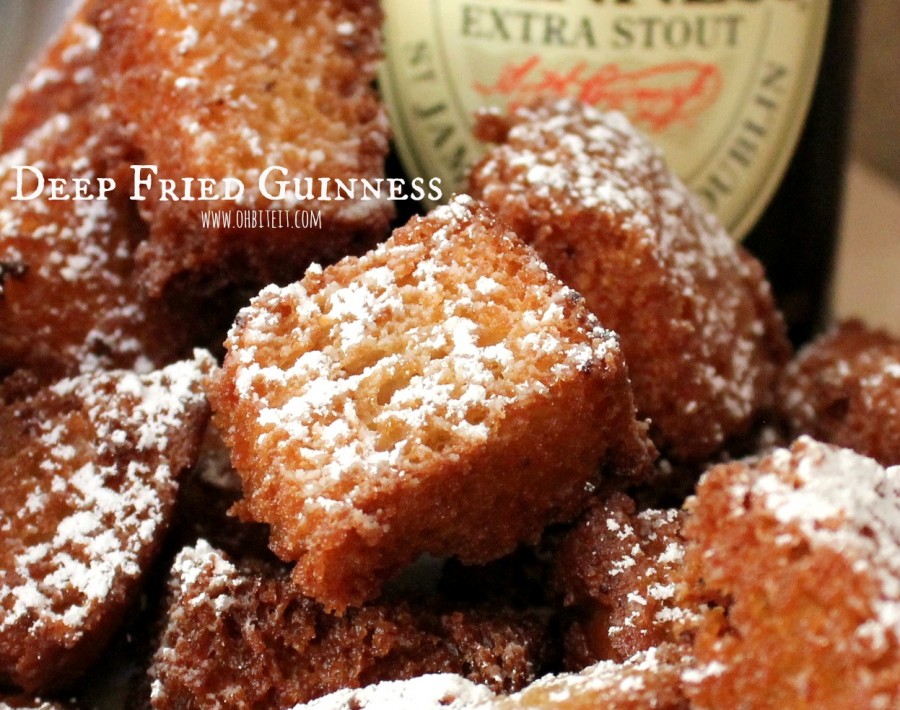 It's the kick off of so many great things!  Cooler weather, cute sweaters, football, comfort food…and BOOZE!  Booze being at the top of the list for October, because we also honor this little month-long celebration called "Octoberfest"!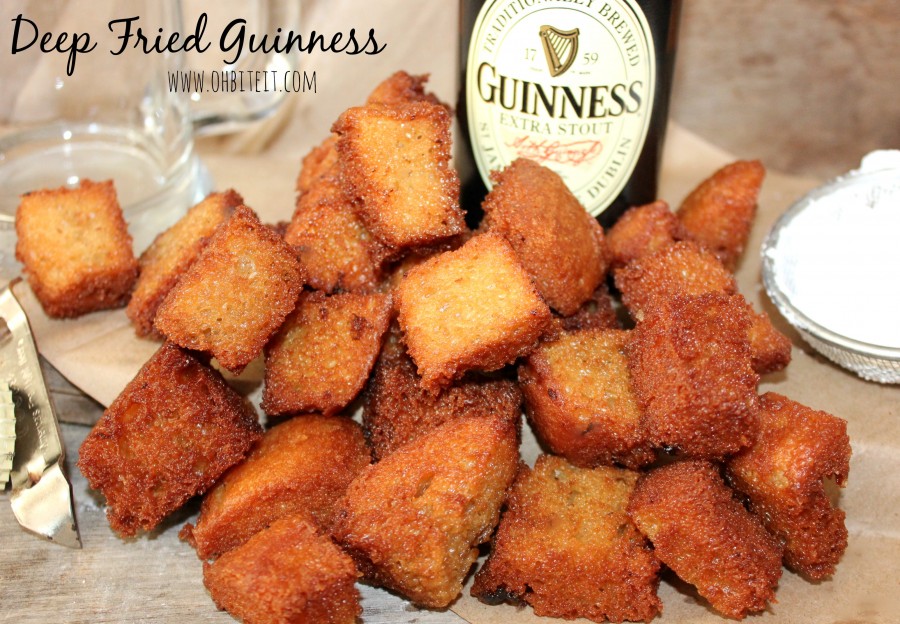 I'm not too sure of the exact significance (bad me), but I do know that it involves booze~  lots and lots of booze!  Right??!  SO, what better way to pay our respects to such a fun month than by deep frying some rich, dark and flavorful beer!?  I mean, now we've got snacks and drinks covered all in one shot, and you will instantly become the most popular person at the party!  That much I can promise you!
Each Beer soaked, melt in your mouth bite is filled with the subtle flavors of Guinness.  The crispy, yet light crunch is perfectly balanced by the sweet, tender, and booze soaked cake.  Again, this is like funnel cake that partied just a little too hard..lol!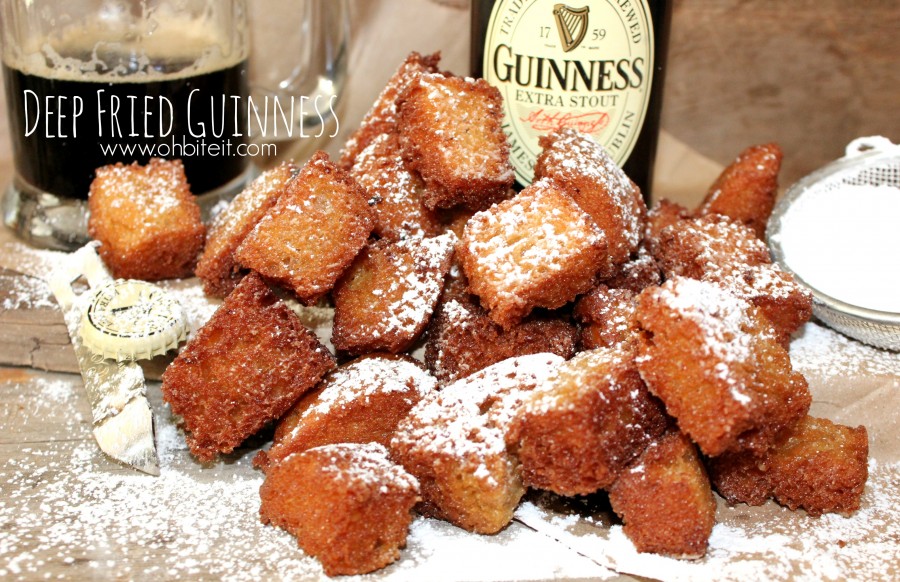 Much like the way my infamous "Deep Fried Tequila Shots" graced the lips of many, many people, this little tipsy treat will bring your life to life, one Guinness filled bite at a time!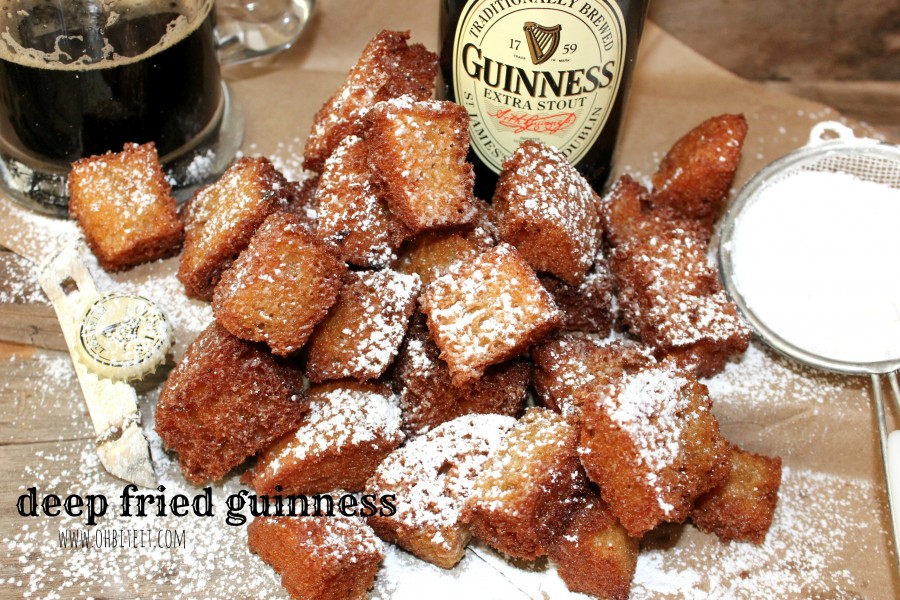 What you'll need:
1 loaf of Pound Cake or Angel Food Cake..about a 1 lb. loaf
1 bottle of your favorite Guinness Beer
Oil for frying..I used Canola
Powdered Sugar..optional!
Directions:
Cut the cake into approx. 1″ cubes…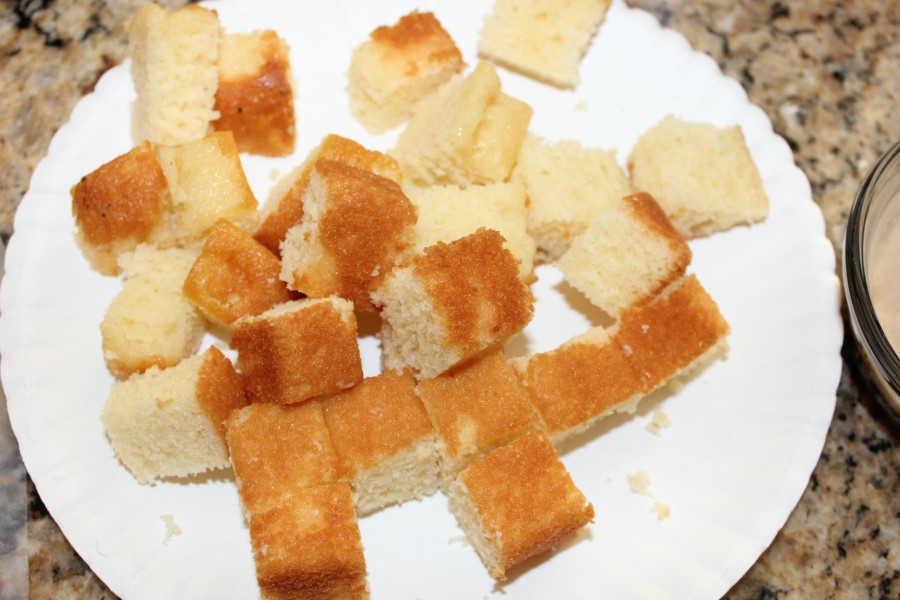 Pour some of the Beer into a shallow dish and quickly soak the cake…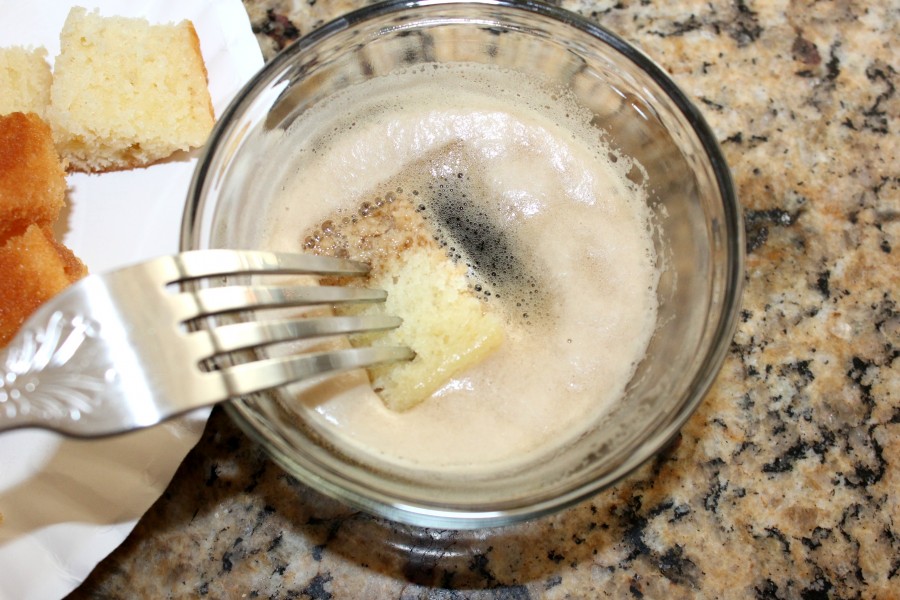 Drop it into the hot (at least 350-355 degrees) oil immediately, just until they're golden on all sides..a few seconds is all it takes!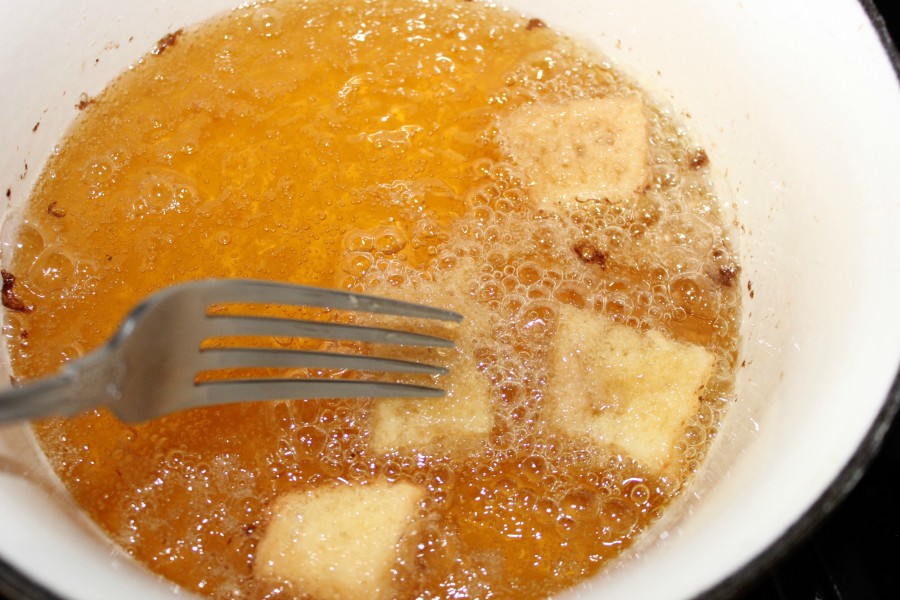 Drain them on some paper towel and let them cool…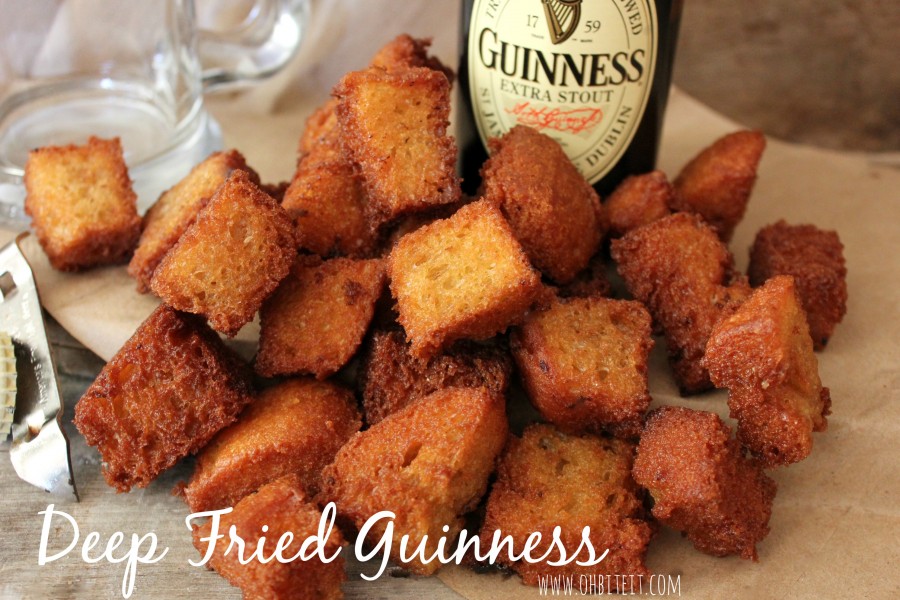 Give them a dusting of powdered sugar if you so choose…
Pile them up…
Share and take in everyone's amazement!  Including your own!  ~Enjoy! 🙂