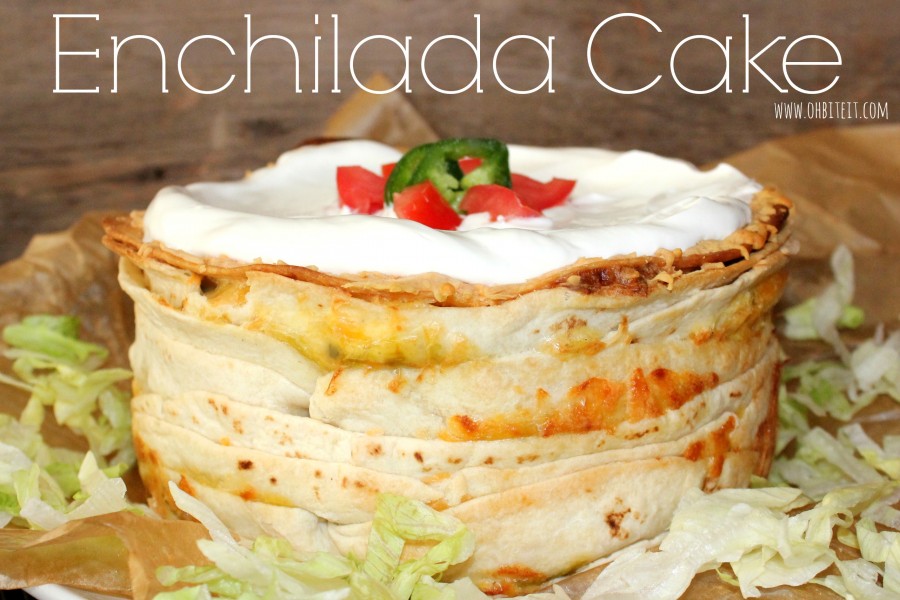 Ohhh sweet Lord!  Help me, for I cannot help myself…haha!  I've gone ahead and totally freaked myself out again, because, you know it's bad when you start questioning your own sanity..lol!  Actually, I should totally be used to it by now..but~~ 🙂
Oh well~ either way here we are together once again with an incredible, show stopping table topper that has a wow factor that in no way equals the effort it took to get it.  But that's ok, because what I lack in sanity, I totally make up for in unique, simple and incredible flavor, especially with this Enchilada centerpiece!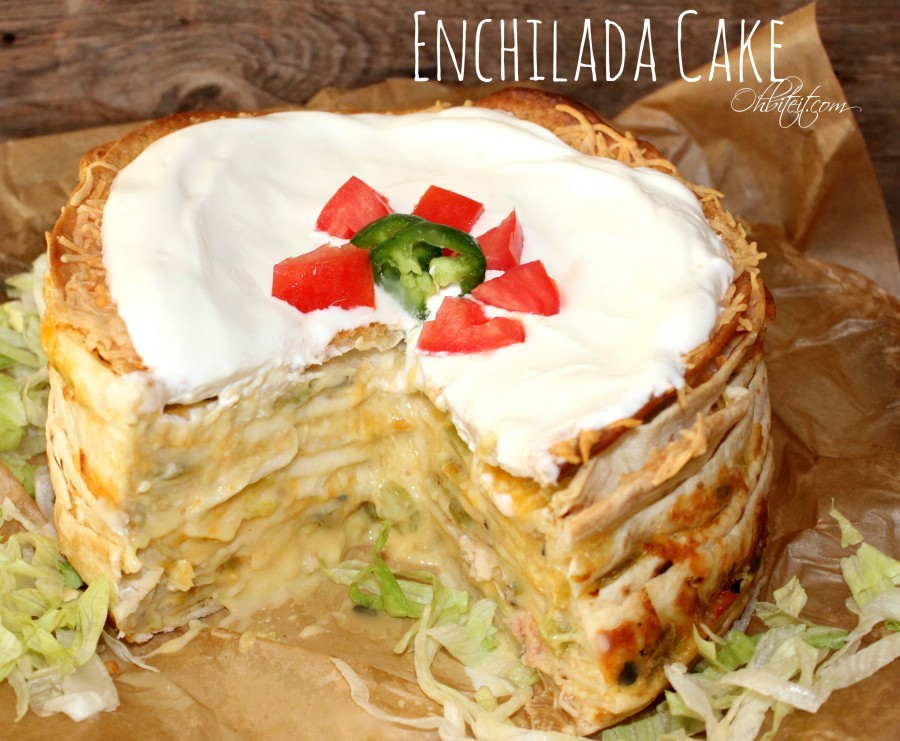 Layer upon layer of Enchilada goodness is bestowed upon you and your loved ones the minute you escort this masterpiece to the table!  Rich, cheesy and spicy layers of mile-high goodness graces every bite!  The flavors are amazing many times over, there will be an "Oooh" and an "Ahhh" for each and every layer of this one of a kind magnificent mexican meal!
Get the Margaritas ready, because this dish brings the party!
What you'll need:
A cake or cake-like pan, I used a 6″ wide x6″ deep size, but any tall pan will do, as long as the Tortillas fit snug inside!
Flour tortillas, enough to stack up in your pan and fit inside.
2 large cans of chicken, or feel free to process fresh chicken!  you want about 2 cups!
1 lb Shredded Cheddar..divided
1-large can of cream of chicken soup…or about 2 cups!
1 cup or so of chopped green chile..to taste
1 egg
Sour cream and all your favorite Enchilada toppings!
Directions:
Spray the pan and line it with parchment…set side.
In a large bowl mix the soup, chicken, green chile, half of the cheese and egg to taste…combine well..
Now just start layering, first a tortilla and a scoop of filling, keep each layer of filling thin and portion your scoops so you have enough equal amounts to layer all the way up to the top…
Be sure to gently press each layer down so they become one in the oven.
Top the whole thing with the remaining cheese…
Bake at 350 degrees for approx. 40-50 minutes, or until the cheese is melty and it's hot all the way through.
Let it cool a bit before removing it from the pan…
Gently place it onto your serving platter, and top it with some sour cream, and any other toppings you'd like…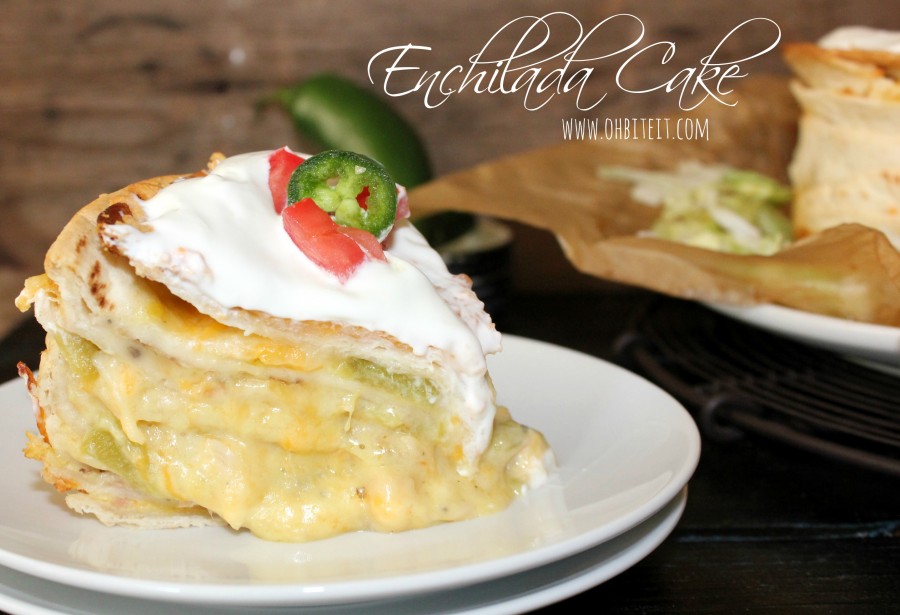 When you serve it up and listen for those Oooh's and Ahhh's!
Listen for your own Oooh's and Ahhh's as well!  ~Enjoy! : )