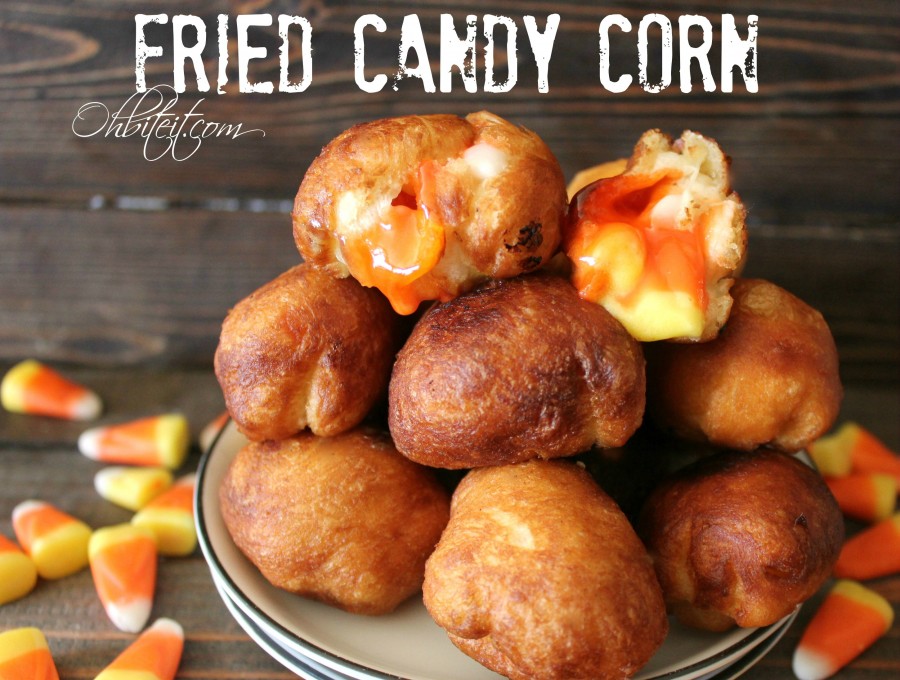 So, the orange, white and yellow season has just started and are you sick of Candy Corn..yet?  Do you have those stale, dusty little sugar bullets laying around your house, making you feel guilty for ignoring them?  Well..here is your answer to one of life's simplest questions > "What do we do to things we don't need/want/like?"
~We fry it..that's what!  Frying makes everything better…how many people would you batter up and fry if you could?  ….LOL!
Get that Candy Corn out of your couch cushions, grab some dough and breath life into that ish..haha!
Buttery, tender, doughy pillows are now filled with warm, sweet and slightly chewy colorful Nougat that has transformed into just a shadow of that seasonal, sad, tooth-buster of a treat it used to be!  Make a batch of these and let them melt in your mouth~
What you'll need: 
1 roll of Pillsbury Seamless Crescent Dough
Candy Corn…about 3 or 4 per puff
Powdered Sugar for dusting
Oil for frying
Directions:
Unroll the dough and cut out circles…I used a shot glass to cut them out.  Add about 3/4 Candy Corns into the center and gently seal it up tightly into a ball…
Fry them until they're golden on all sides…they go FAST!
Dust them with some Powdered Sugar…
Dig in!  ~Enjoy!  🙂