Yes,,,it's another pumpkin recipe.  🙂  Wait..don't go..haha!  This time, we have cream cheese frosting and crunchy toffee bits to make us super happy!  And what an amazing compliment the creaminess and crunchiness adds to the Sweet, rich Pumpkin Bread..it's scrumptious!
Perfectly balanced, sweet, creamy, crunchy, deliciousness with each and every bite!
~And it couldn't be easier!  As a bonus the smell in your house is like the best fall candle you've ever smelled..only better, cuz you can eat it! 🙂
What you'll need for two loaves of Pumpkin Bread:
A standard bread loaf pan..sprayed with non stick spray
BOWL #1:
2-1/2 cups all-purpose flour
1 teaspoon salt
1 teaspoon baking soda
1 teaspoon ground cinnamon
1 teaspoon ground nutmeg
1/2 teaspoon ground cloves
1/4 teaspoon ground ginger
BOWL #2
2 cups canned pumpkin
4 eggs
2 cups sugar
1/2 cup canola oil
1/2 cup butter, melted
For the topping:
8 oz. cream cheese
1 cup powdered sugar
1/2 cup toffee bits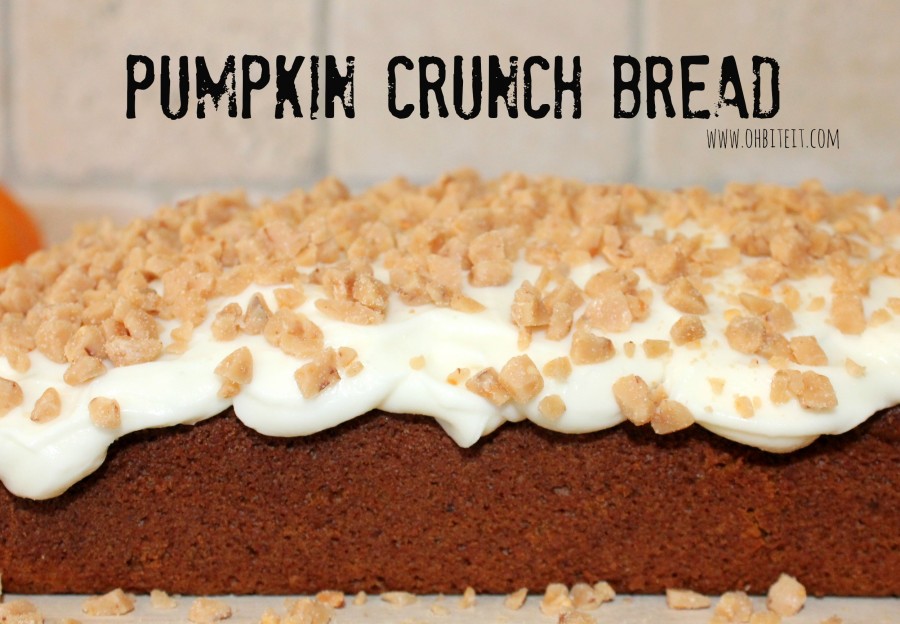 Directions:
In a large bowl, combine the first seven ingredients with an electric mixer…

In another large bowl, beat the pumpkin, eggs, sugar, oil and butter until well blended. Gradually stir into dry ingredients just until blended.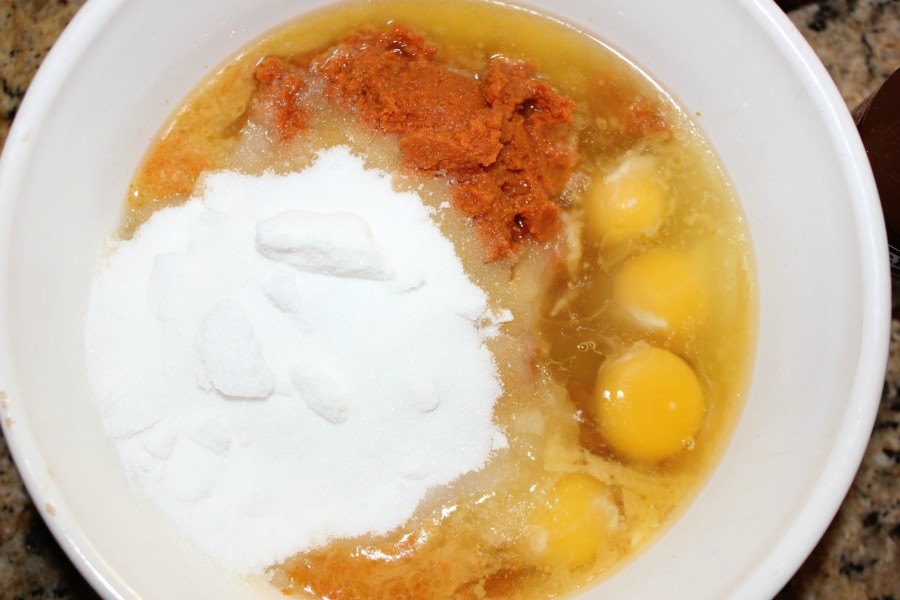 Now, Pour the batter into your sprayed loaf pans…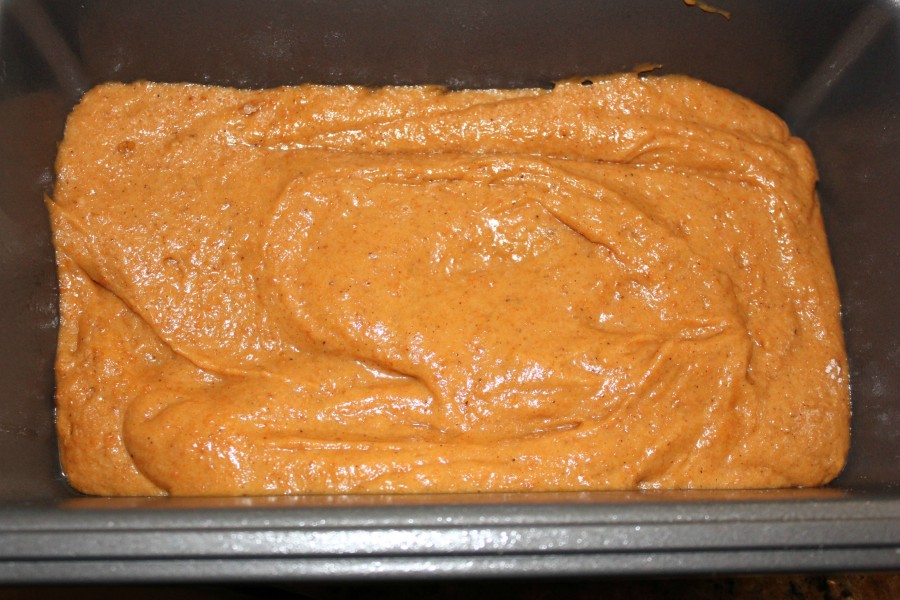 Bake them at 350 degrees for approx. 30-40 minutes or until they're golden and cooked all the way through.
Let them cool.
While they're baking, make the Cream Cheese frosting by mixing together the cream cheese and powdered sugar until smooth.
Gently spread the frosting onto the cooked bread…
Sprinkle the top with toffee bits…
Slice into that baby and serve it up…
Share with only those you love…
Irresistible…so plate it up, don't be shy!
And dig in!  ~Enjoy! 🙂