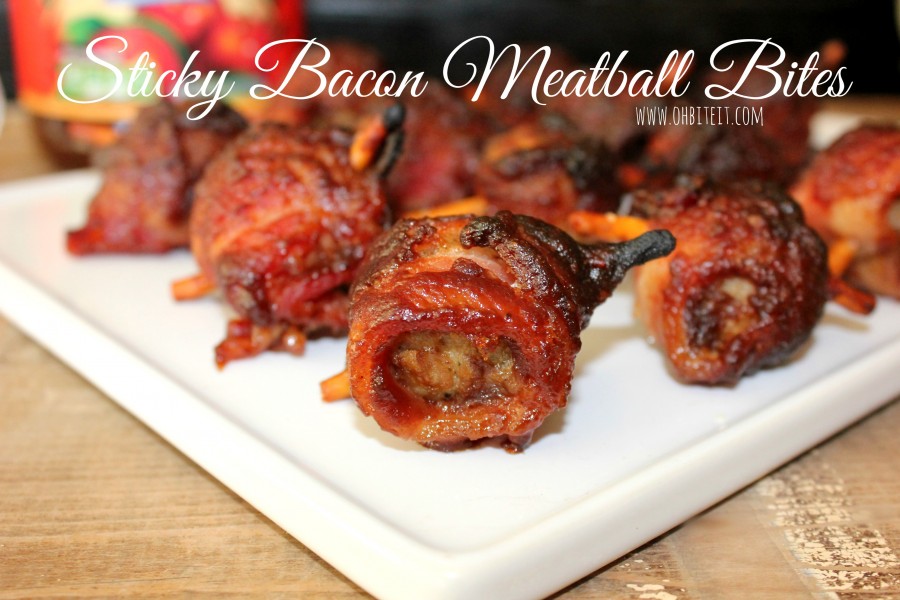 The flavors of Fall have been kicked up a notch or two with this little beautiful bite, graced with the sweet and simple addition of Apple Butter!  Yep, something as simple as Apple Butter has turned this awesome, bacon, meatball bite into something extraordinary!
Each bite is gloriously glazed with the sweet and slightly spicy succulent and sticky sauce.  I never knew that Apple Butter could add so much to a dish, but wow..it sure did.  Now, just in time for the 'exciting' football season, you can have a fun, simple fall flavored appetizer, in a matter of minutes, with minimal effort.
And when I say "you" can have it..I mean it!  YEP~  YOU have a chance to win a giant jar of Musselman's Apple Butter and an adorable bowl to mix up your own super sauce!  PLUS..some of Musselman's incredible recipe cards for inspiration!
See how you can win after the recipe below!!
What you'll need:
Fully Cooked meatballs…defrosted!  As many as you'd like, for the amount of bacon you have.
1 lb. Bacon
Pretzel sticks..one for each bite.
The glaze:
1/2 cup Musselman's Apple Butter
1/4 cup brown Sugar
1 tsp. Cayenne Pepper..optional, but SO good!
Directions:
In a medium bowl combine the apple butter, brown sugar and cayenne pepper until well mixed…
Now wrap each meatball with a half slice of bacon and "drill a hole" into each Meatball with a skewer or long object…
Slide a pretzel stick through the hole…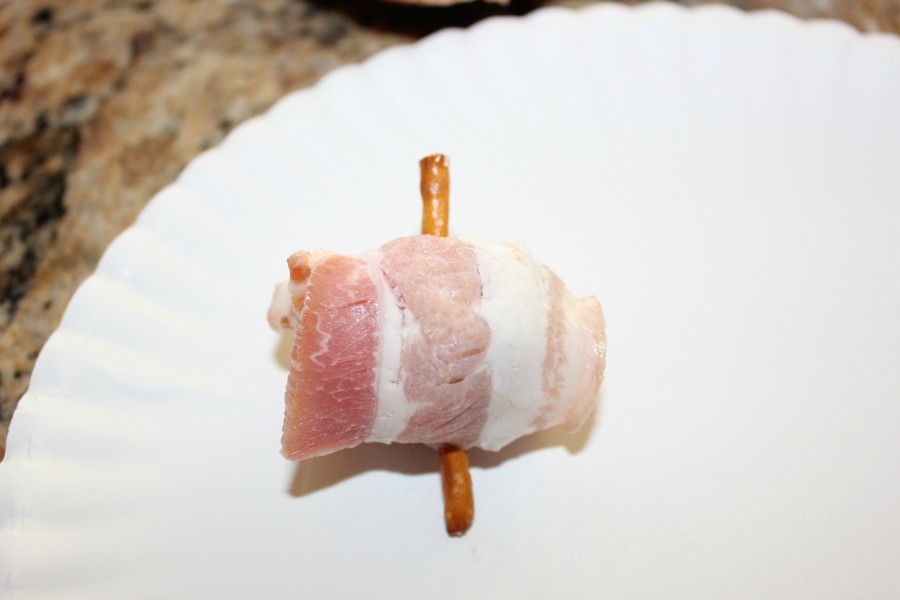 Brush on the apple butter glaze..
Bake them on a rack on a sheet pan at 350 degrees for approx. 25-30 minutes, or until they're a dark, sticky beautiful delight…
Let them cool…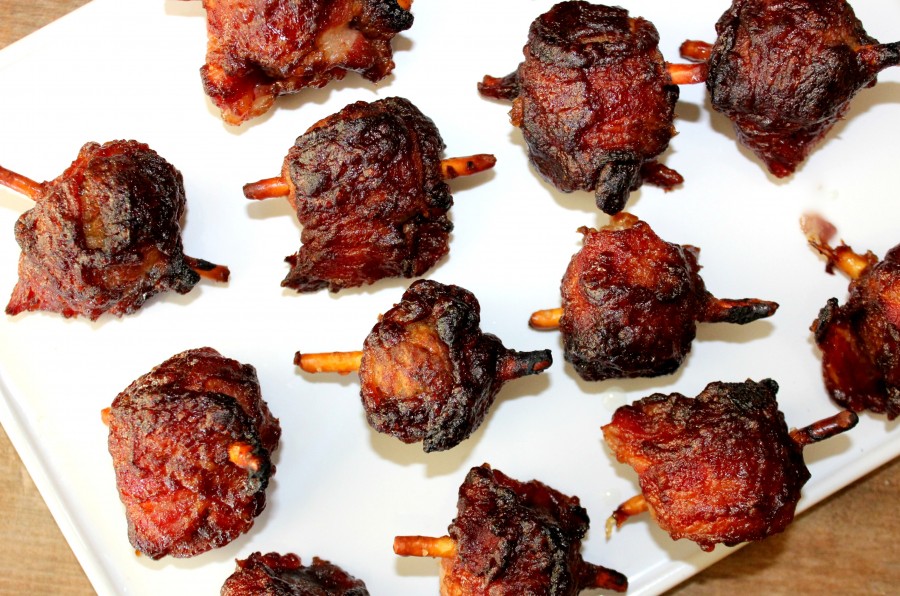 Serve them up…
Watch them go… hopefully into your mouth!  ~Enjoy! 🙂
NOW FOR THE CONTEST!!
YOU have the chance of winning this incredible Musselman's Apple Butter prize pack including an adorable Fall inspired ceramic bowl to serve all of your appley creations, creative recipe cards for inspiration, and a HUGE jar of Apple Butter so you can get busy creating your own sticky sweet goodies!  
**All you need to do, is tell me below how you'd use the Apple Butter!  That's it, one winner will be chosen by Monday, October 27, 2014 Midnight EST!  ~GOOD LUCK!  🙂