In this universe of Pumpkin flavored everything that we're all living in at the moment, I'm not sure if Caramel & Pumpkin aren't the BEST combo of all the Pumpkin combos ever 'combo'd' since the beginning of time.
~Seriously, these two should never be without each other..like EVER!
The spicy, fluffy Pumpkin cake is taken up more notches than I can count by the simple, sticky addition of a warm Caramel bottom/top!  The Caramel forms a sweet, super-gooey layer under the Pumpkin Cake that leaves me speechless.  Who knew that something so simple could be SO beyond amazing?!
You have got to make this to understand what I mean…trust me!  🙂
What you'll need:
2-9″ round cake pans  (this makes two cakes)
2-1/2 cups all-purpose flour
1 teaspoon salt
1 teaspoon baking soda
1 teaspoon ground cinnamon
1 teaspoon ground nutmeg
1/2 teaspoon ground cloves
1/4 teaspoon ground ginger
2 cups canned pumpkin
4 eggs
2 cups sugar
1/2 cup canola oil
1/2 cup butter, melted
Non stick cooking spray
2 cups of Caramel Sauce..I used store bought.  ..divided
Directions:
Spray the pans VERY well..set aside!
Pour one cup of the Caramel Sauce into each of the sprayed pans…
Spread it around evenly, this will be your top!
In a large bowl, combine the first seven ingredients with an electric mixer…
In another bowl, beat the pumpkin, eggs, sugar, oil and butter until well blended. Gradually stir into dry ingredients just until blended.
Pour half of the batter into each sprayed, Caramel coated pan…
Making sure not to over-fill them, even out the top…
Bake them at 350 for approx. 20-30 minutes or until the cake is firm.
Let them cool just enough so you can handle them, but flip them onto your serving plates while they're warm, for the ultimate stickiness! If some cake sticks..well, it IS a 'sticky' cake..just add some more caramel, no one will care!  🙂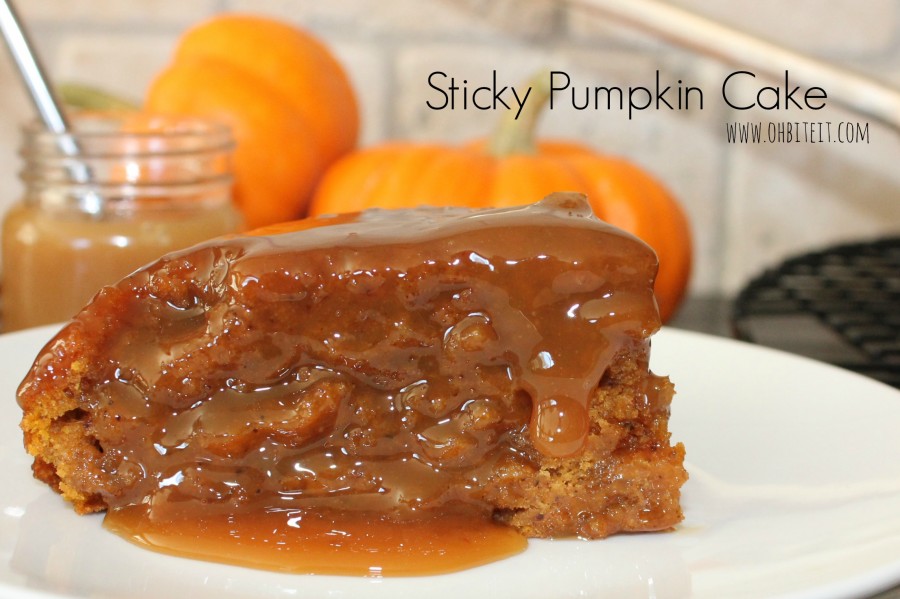 Plate it up..don't be shy!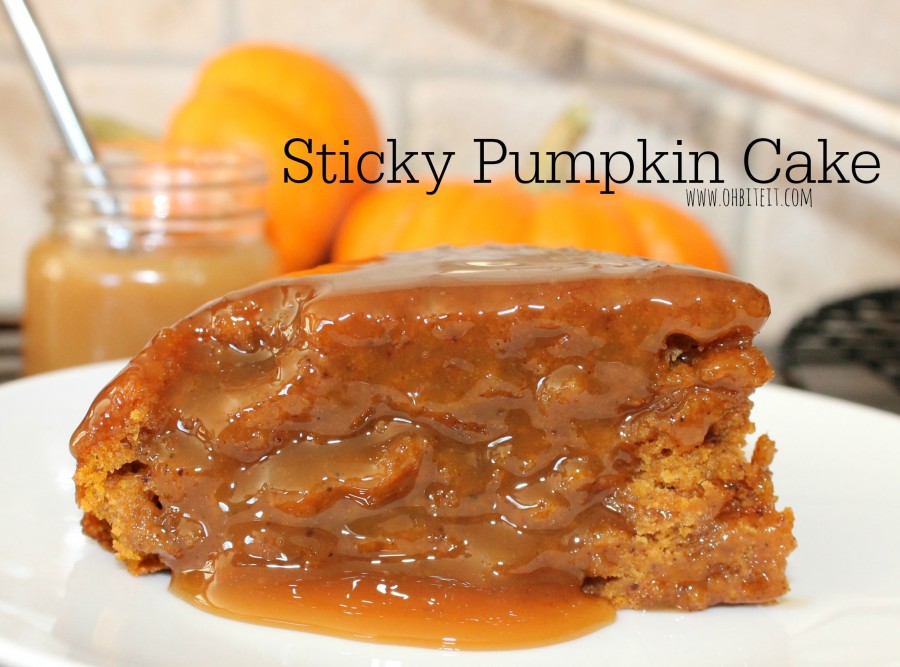 Grab a nice slice for YOU~  since you did all the "work"…
This one is YOURS!  ~Enjoy! 🙂