Oh yeah…we've got booze in all of its festive, cute-candy form, ready and waiting for us to look smart and classy as we get totally tipsy!  Is there anything better?~!  I think not!
Not only are these beautiful balls full of festive fun, they're also a great way to use up any leftover Eggnog..just in case you have any said 'leftover' eggnog that is…?!
And fair warning…these balls aren't subtle, they're not shy…nope, these balls pack a punch and you will definitely know that they're not for the weak from the very first nibble.  🙂
The eggnog gives them a smooth and creamy texture, while the hit from the Rum takes them to super high festive flavor levels.  They're so easy to make and such a crowd pleaser!  Make a huge batch as a hostess gift, after dinner treat, or as a super fun and unique holiday coffee table treat!
~Package them up all cute-like, and give the gift of balls this holiday season!  🙂
What you'll need:
2 cups crushed 'nilla wafers
2 cups almonds..or any nut you prefer…finely chopped
2 cups powdered sugar
1/4 cup light corn syrup
1/4 cup Rum
1/4 cup Eggnog
1 tbsp. Nutmeg..optional
1/2 cup powdered sugar for rolling the balls
A food processor helps, but muscles will work too!
Directions:
Crush up the nilla wafers and the almonds until they're super fine.
Pour in the corn syrup…
Now add in the eggnog…
And the RUM…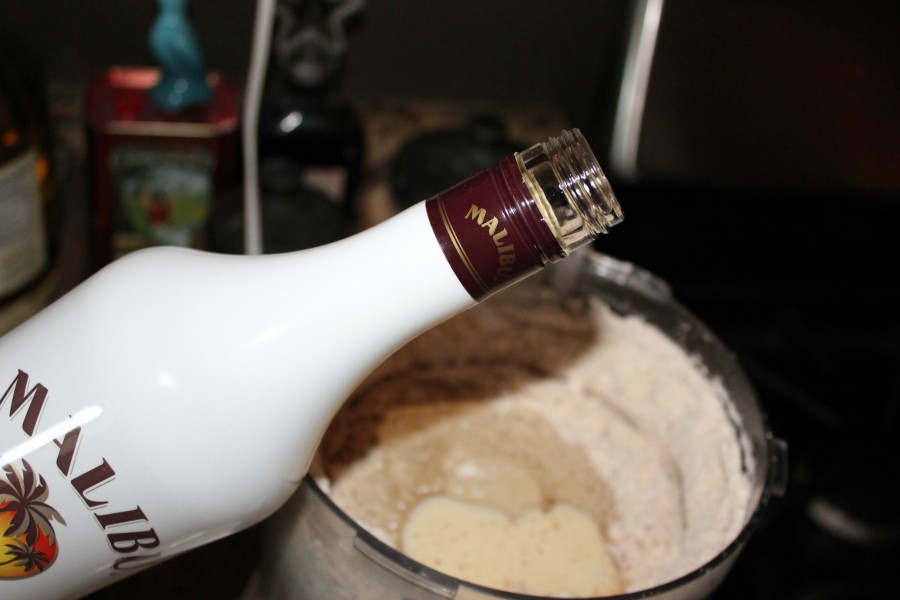 And now add the 2 cups of powdered sugar..Pulse until it's able to stick together in your fingers.
Add the 1/2 cup of powdered sugar and nutmeg into a shallow bowl …
Scoop out approx. 1 tbsp. of the mixture and roll it tightly into balls, then roll them in the nutmeg/sugar mixture.  Set them on some wax paper to set up for a few seconds or so..lol…
Pile them up…
There's plenty of balls to go around…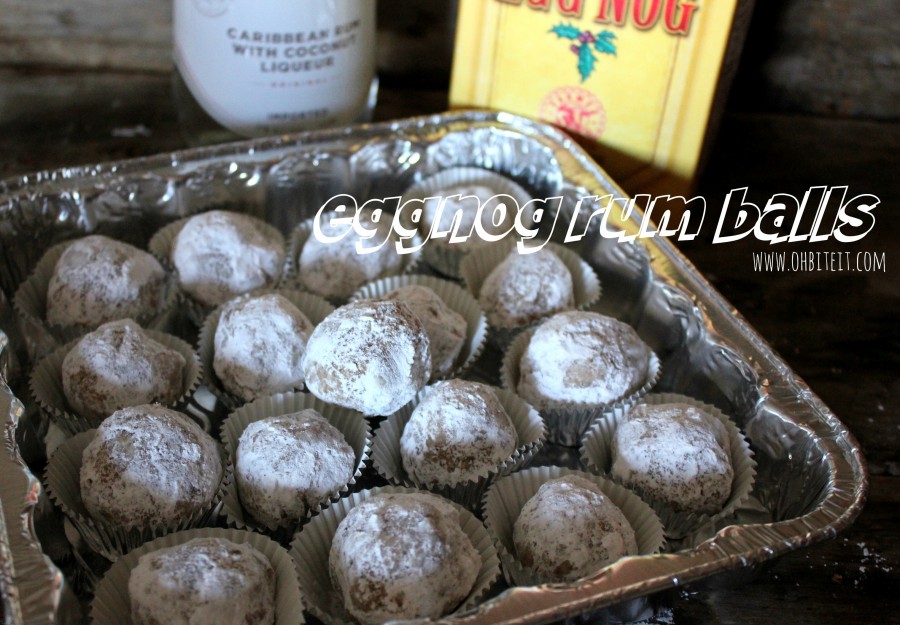 BUT..be sure to grab a ball or two for you!  ~Enjoy!  🙂
 Store any leftover balls in the fridge!