I was recently honored to have another opportunity at creating an amazing Farmland product recipe!  This time, I got to enjoy and cook with  their incredible sausage!  If you've never tried Farmland Sausage before, you're missing out.  This sausage is so flavorful, and so easy to cook, that it literally makes your morning breakfast a pleasure to cook and eat!
Each handheld delight is filled with all of your morning faves, a smoky sausage, wrapped snug inside a cinnamony slice of golden french toast!  Fingers are all you'll need to plunge these deep into some sweet syrup, just to take them over the top!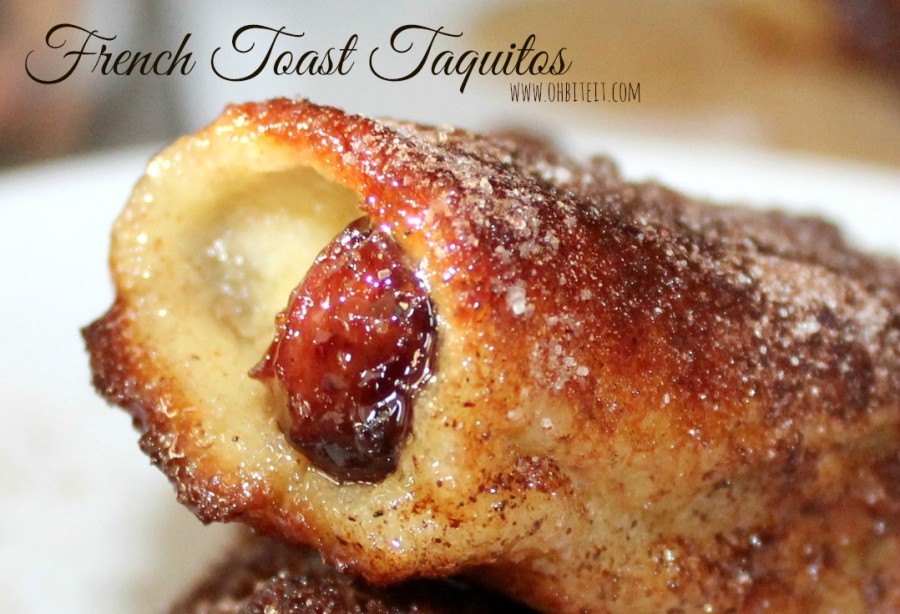 For this fun and unique recipe, I used Farmland's Breakfast Sausage Premium Links – and they were perfection!  Each link is packed with delicious flavor and made these little french toast taquitos spectacular!
~Make a batch of these babies the next time you want to jazz up that good old French Toast, and savor the flavor and the smiles!
What you'll need: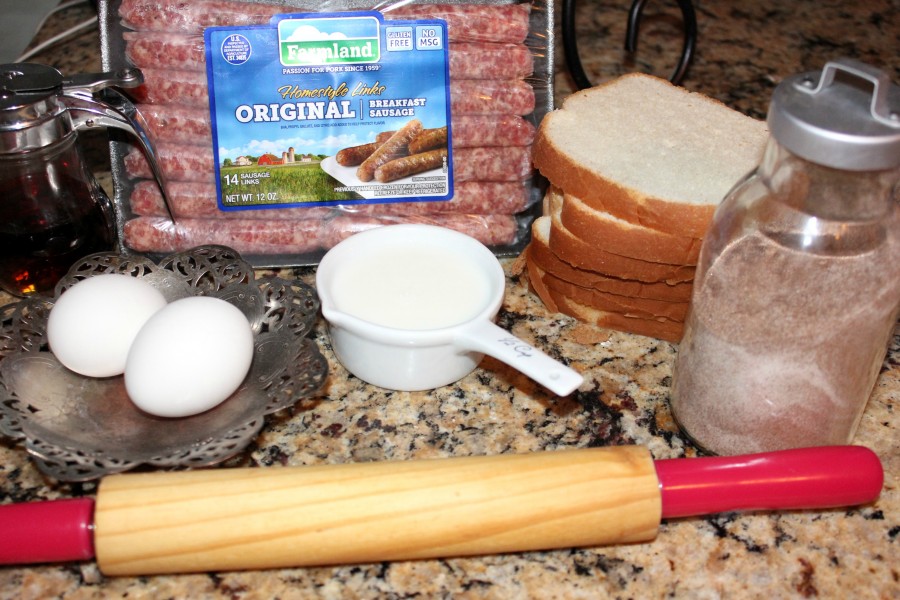 Farmland Sausage..one link per Taquito
Slices of bread..one per Taquito
2 eggs
1/2 cup milk
1 tbsp. butter
cinnamon/sugar for dusting
Syrup for dipping and drizzling
Directions:
Cook up the sausage, I baked it in the oven for no mess…  350 for approx. 15 inures, or until it's cooked all the way through.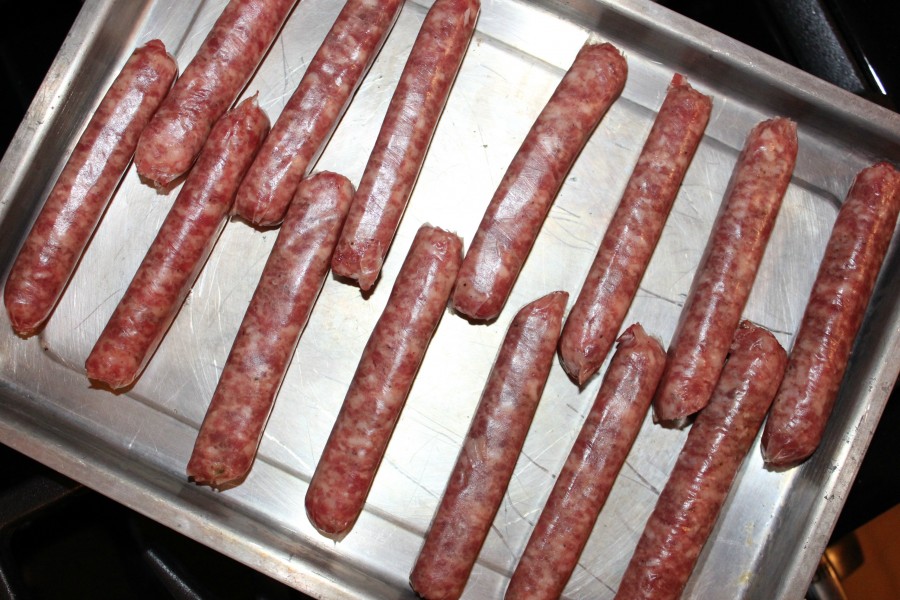 Add the butter to the pan, and gently let it melt over med/low heat…
Cut the crusts off of the bread…
Mix up the french toast 'custard' by mixing the milk and eggs until it's well combined…
Now, roll out the bread so it's thin and even.
Place a cooked sausage at the end of the bread, and roll it up…
Now…dip it into the milk/egg mixture…
Place them seam side down into the melted butter, and cook them until they're golden on all sides…
While they're warm, coat them with some cinnamon/sugar…
With a nice drizzle of Syrup…and DIG IN!  ~Enjoy!  🙂