Maybe it's because I cook so much, or maybe because I love all things bling, but for me the most important aspect of my dream kitchen starts with the appliances!  Appliances are the bling of the kitchen, the sparkle, the wow..and no kitchen design would look amazing without incredible appliances shining their beauty throughout the space.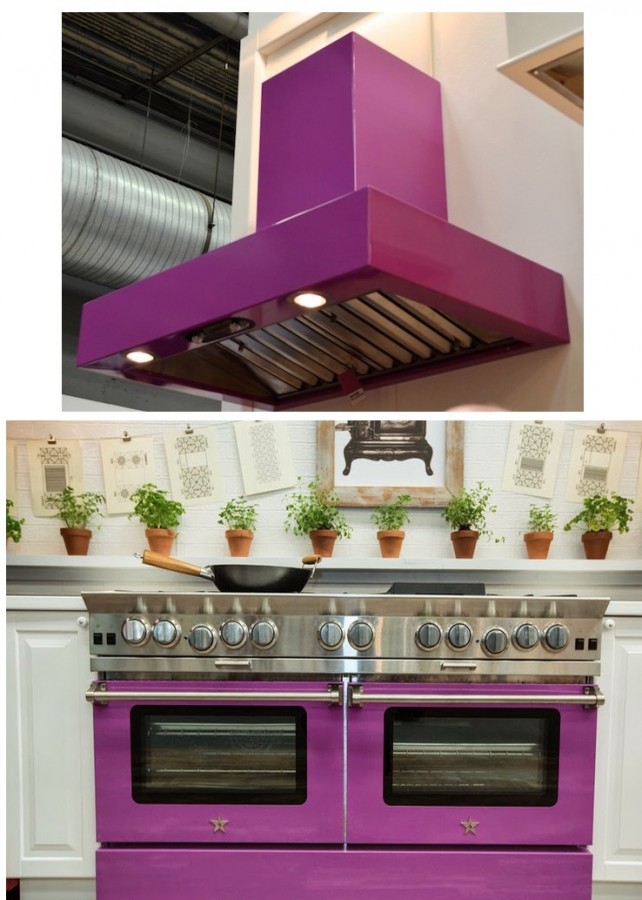 When I discovered BlueStar and Prizer Hoods, I knew from the very first second that I saw those amazing jewel tones, that I had to make them the focal point of my dream kitchen!  I mean, just take a look at all of these beautiful jewel tones!!  Gorgeous right?!  Who knew that you could totally customize your kitchen with such colorful cookware options, it's almost difficult to choose just one color..lol!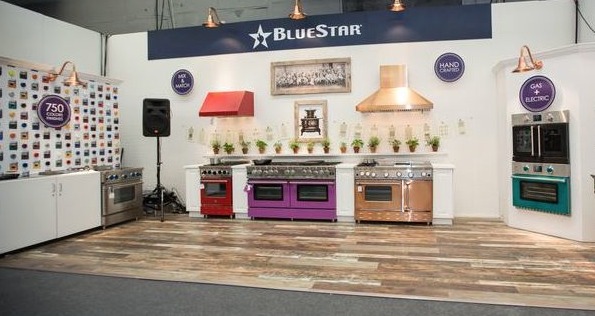 BlueStar and Prizer Hoods are American companies that have been providing a wide range of range colorful appliances for quite some time. Because BlueStar has its own powder-coat shop, you can get a piece that is perfectly custom with their range of 750 colors! At this year's Architectural Digest's Home Design Show, BlueStar and Prizer displayed some of those gorgeous hues.  Weather you're planning a kitchen remodel, or simply just to jazz things up, head over to Prizer and BlueStar to see specs, pricing, and more photos!  You won't be disappointed!