I just love the beautiful collision of the holidays and football season!  It's a glorious opportunity for festive, yet pop-in-your-mouth snacks like no other!
This little mushroom pizza popper can easily transition from amazing holiday appetizer, to fun and whimsical football grub literally in a matter of minutes..it's all up to you!
To be h0nest, they never made it out of the kitchen at my house, but maybe your family has more manners than mine…lol!  🙂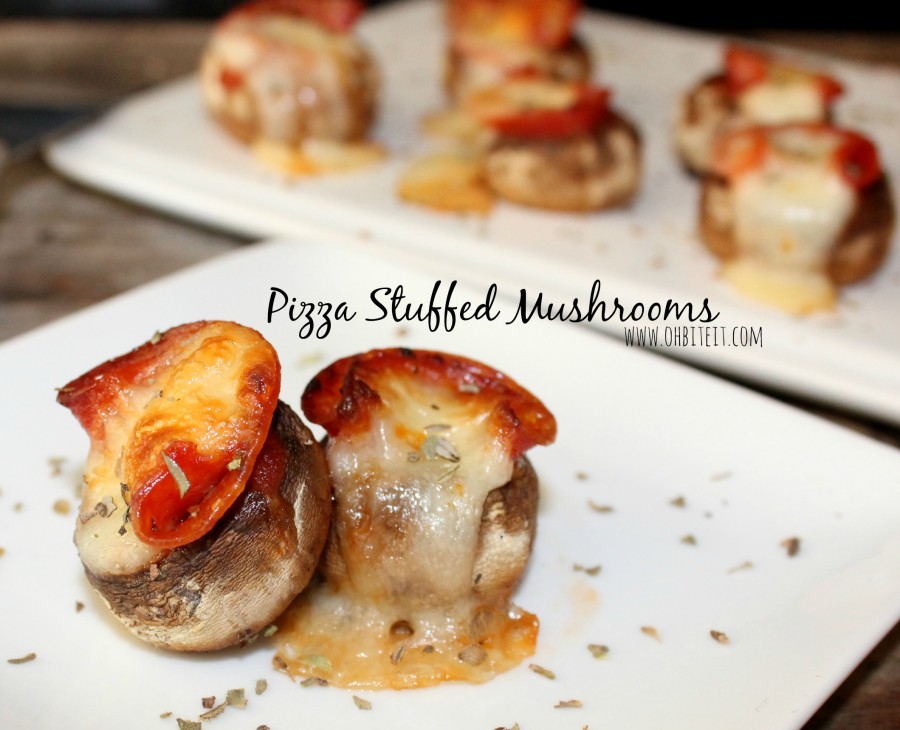 Either way make WAY more than you think you'll need…trust me!
What you'll need:
Fresh mushrooms ..stems removed!
Pepperoni
Fresh Mozzarella..NOT packed in water!
Marinara..your fave
Some Oregano for sprinkling
Directions:
Cube up the cheese into small squares, so they fit inside your mushrooms, set aside.
Place the Mushrooms on a lined sheet pan approx. 1″ or so apart.
Add a few drops (depending on the size of the mushroom) of Sauce into the Mushrooms…
Now, fold up a pepperoni slice and gently push it down into the mushroom, add a small piece of the cheese into the mushroom on top of the pepperoni.  Sprinkle them with some Oregano!
*(you can also customize these with any pizza fixings YOU like, sausage, peppers etc.)
Bake them at 350 degrees for approx. 15-20 minted, or just until the pepperoni is to your liking and the cheese is melty…
Let them cool just a bit, the mushrooms hold LOTS of heat!
Now you can safely start popping them into your mouth, good luck trying to stop…lol!
These make the perfect little holiday 'snacketizer' (since they're kind of red & green..lol), and everyone will LOVE them!  So grab some for you…FAST!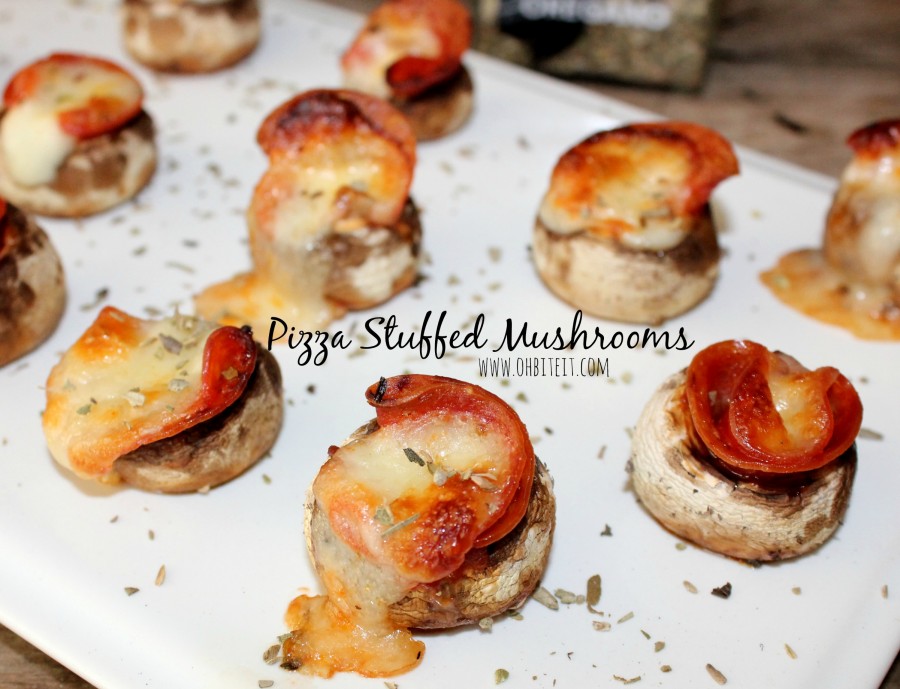 They're gone in minutes!  ~Enjoy! 🙂