It's time for Fall flavors, fun and indulgence!  I'm not sure about you, but when I think of fall flavors, I think Pumpkin!  And when I think of indulgence,  I think..CHEESE!  Not just any cheese, I like to indulge in warm, ooey, gooey, creamy cheese.  Brie to be exact!  The most decadent and delicious of all the cheeses..in my humble opinion anyway!
Sooo~  I combined the two and created a fall flavored, succulent, melty, cheesy dream come true!  Triple Creme Brie is glazed in Pumpkin Butter and baked inside a buttery and flaky blanket of Puff Pastry that became a one of a kind appetizer and new tradition t my house! I paired it with a festive Fall flavored assortment of goodies like Pumpkin Cheese Crackers, Pumpkin Spiced Almonds, dried Cranberries and a cute handful of Candy Corns for a bite of sweetness!  The combo was stellar and everyone LOVED it!
I knew I want this to be special and spectacular, so I went to the very best source for all things great..Whole Foods!  They have a brand that is super affordable and totally top quality called "Whole Foods 365 Everyday Value"   it's formulated to meet Whole Foods' quality standards. Plus most products come in both natural and organic selections for everyone's individual preferences.  It's awesome and I highly recommend it.  
What you'll need: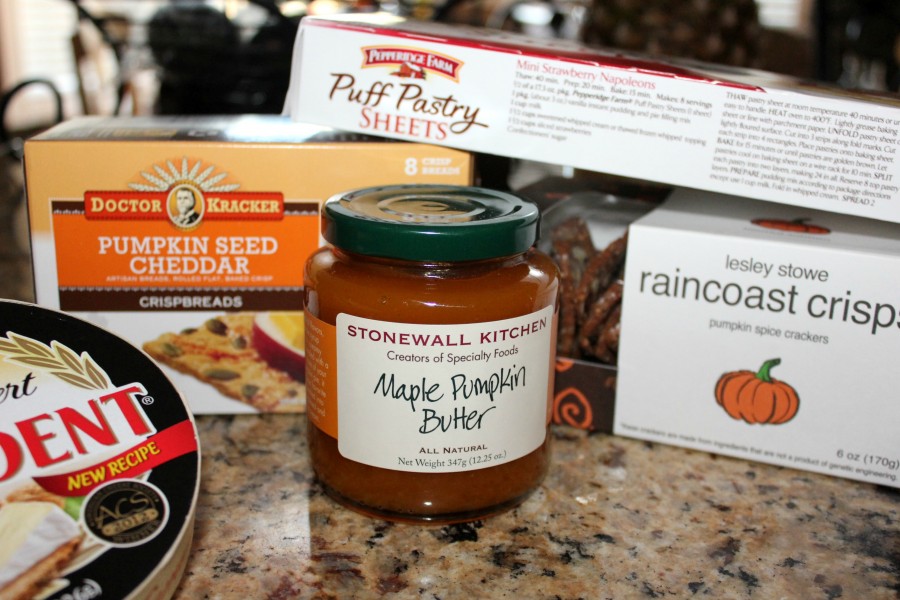 A wheel of Brie
One sheet of Puff Pastry
1 egg
1/2 cup of Whole Foods Pumpkin Butter~  I used the Maple variety, but any will do!
Fall flavor inspired crackers, I used Whole Foods Pumpkin Seed Cheddar, and Whole Foods Pumpkin Spice Crackers
Directions:
Brush the Pumpkin Butter onto the sheet of Puff Pastry…
Place the Brie in the center of the pastry and wrap the dough evenly, all the way around the Brie, sealing the bottom by gently pinching the dough together…
Brush on some of the egg for that golden glow!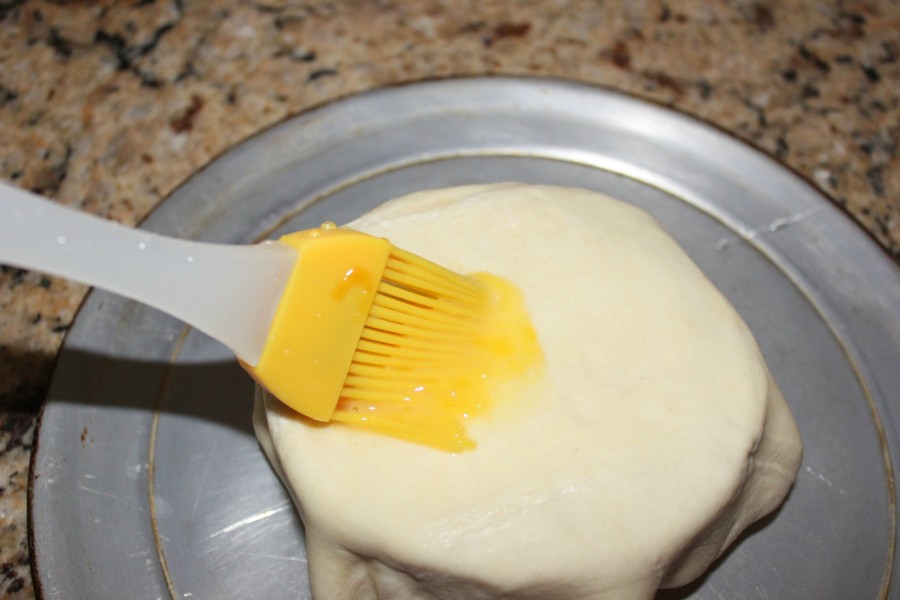 Bake it on a sheet pan at 350 degrees for approx. 20-25 minutes or until the pastry is puffed, golden and smells amazing!
Let it cool for a few minutes and then crack it open to release that glorious river of Brie…
Serve it up with some fun fall flavored goodies!  Crack it open and let everyone just go for it! 🙂
Literally..DIG IN!  ~Enjoy! 🙂
Disclaimer: I am a Whole Foods Market Blogger Ambassador and this post was inspired by their monthly themes and gift cards received to purchase ingredients for posts of my choosing. I am not compensated by Whole Foods Market for my blog posts and am free to post whatever I see fit to my own blog.