'Tis the season to indulge in all things sweet AND all things booze~  if we're lucky, we can combine both of those into one, simple glorious tipsy treat!
And is there any better treat than bread pudding?  ///I mean really~  warm, custard filled bread…dripping in glaze…boozy glaze?!  Oh yeah!  This time I holiday-fied things up and made the custard out of Eggnog!
OMG~ no, you don't understand what that eggnog does to this bread pudding.  Maybe it's because Eggnog is pretty much already a custard..lol, but whatever.  It works and it works well!
Super simple and succulent, this dessert will be a winner on your holiday table and leave everyone with a smile, it may be a boozy smile..but hey, it's a smile!
What you'll need:
1 can of pillsbury grands flaky layers biscuits
4 eggs
1 cup Eggnog
1 cup sugar
1 tsp.. vanilla extract
1 tbsp. nutmeg
The Glaze:
1 cup powdered sugar
a few splashes of Rum..just until the glaze is thick
Directions:
Bake up the biscuits and let them cool…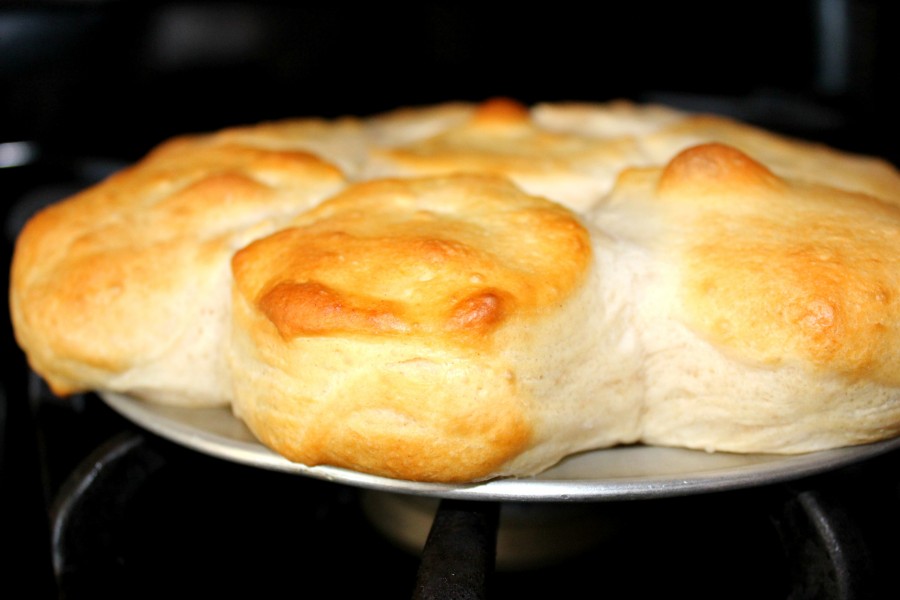 In a large bowl, combine the eggs, sugar, vanilla, nutmeg and eggnog…until smooth…
Now, cube up the cooled biscuits to about a 1″ size…
Gently mix them into the custard, making sure to evenly coat them very well, let them soak for about 10 minutes, stirring occasionally…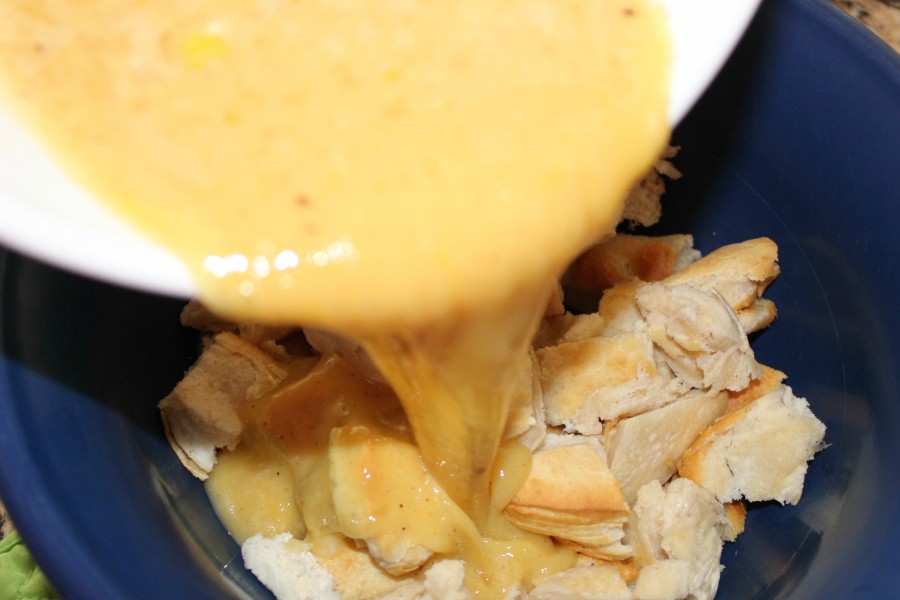 Pour the biscuit/custard mix into a sprayed baking dish and bake it uncovered at 350 degrees for approx. 30 minutes, or until it's golden and cooked all the way through…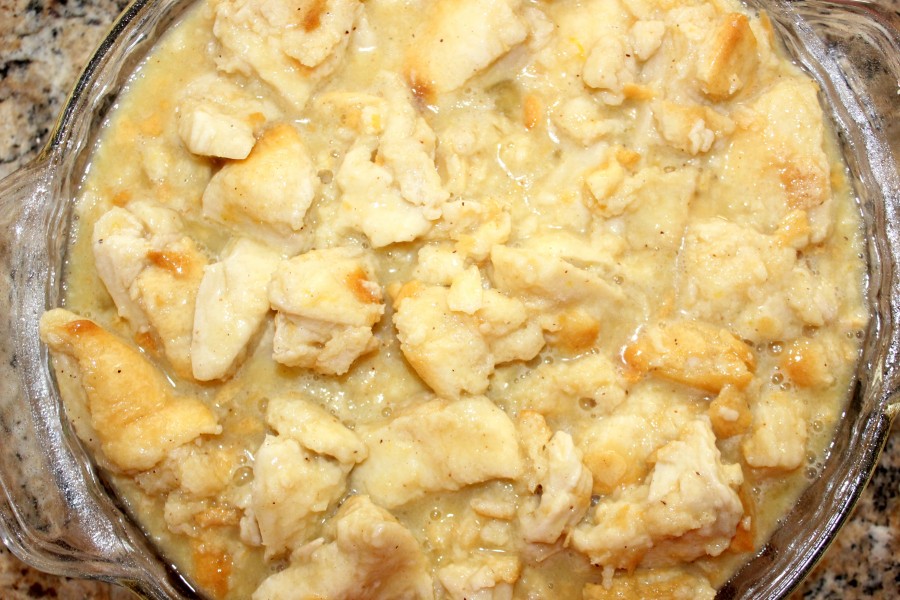 While it's baking make the glaze///
Add the rum a little bit at a time, into the powdered sugar…
Stir until it's to your desired thickness…
While the bread pudding is still warm, glaze that baby up!
Plate it up…
…and eat it up!  ~Enjoy! : )