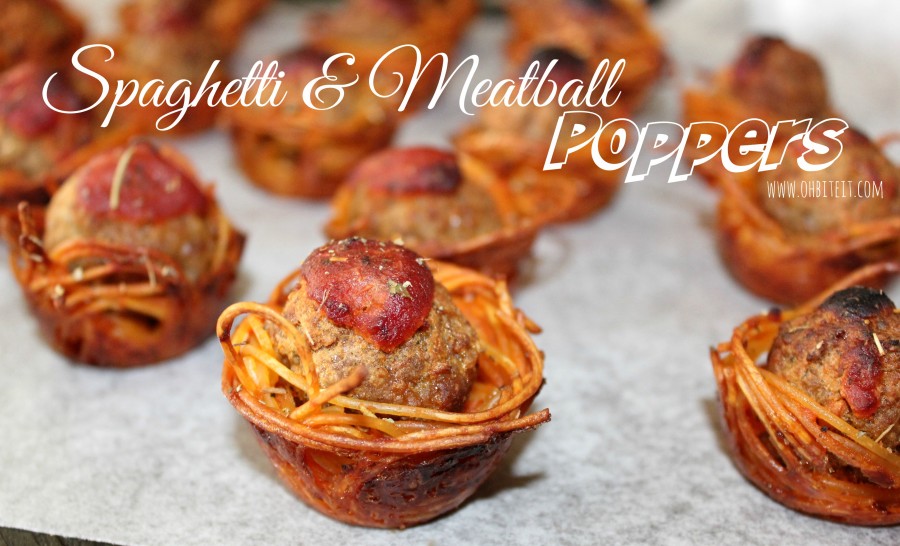 This right here folks, has got to be one of the best, most unique, and gosh-darn fun little appetizers I've EVER made!  If you like adorable, tasty little unique treats, then this is for you..ALL for you!
What can I say?  It doesn't get any easier, or more delicious than these mini bites of an otherwise giant meal.  Have you ever seen something so cute?  And just wait until you taste them..WOW~  seriously, WOW!
The saucy spaghetti get slightly toasty and lightly crispy as it cradles a moist, and flavorful mini meatball bite of heaven!
~You will be the star of any gathering and will be in the kitchen making a second batch before you know it!  🙂
What you'll need for 24 Poppers:
Fully cooked frozen mini meatballs…defrosted!
1/2 lb, thin spaghetti
1 cup marinara sauce
1/4 cup grated parmesan cheese
1 egg…not shown
1 tbsp. italian seasoning
A mini cupcake/muffin tin for 24 poppers!  …you can use a standard size tin for less, yet larger poppers!
Directions:
Boil the pasta, and let it drain and cool completely…
in a medium bowl, combine the sauce, egg, parmesan, and seasoning…mix well!
Pour it onto the spaghetti and gently mix it up to evenly incorporate…
Now~  place a small spoonful of the spaghetti into each hole, kind of forming a "nest" for the meatball.  Top each meatball with a tiny bit of sauce, and bake them at 350 degrees for approx. 25 minutes, just until they're golden, and the spaghetti is starting to crisp up…
Let them cool just a bit to set up, before removing them…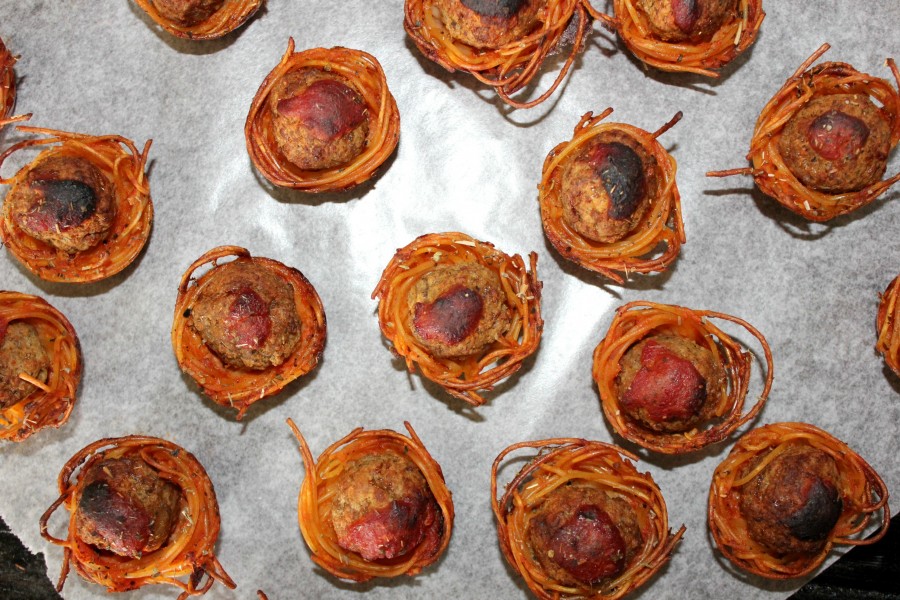 Serve them up and listen to the "Ooh's and Ahh's"…
Grab a few for you and move quick!
They go FAST!  ~Enjoy!  🙂