Once again my holiday table has been made better by the affordable quality coming from Whole Foods Market!  This time, I made use of their 365 Candy Cane Sandwich Cookies!   And simply jazzed them up a bit so that they're as good as a center piece as well as dessert!  I mean, just look at these babies!  One is all you will need to top off an incredible evening of holiday fun and food!
Tis the season! And from presents to music and good food there are so many things to love about the holidays. But keeping up with the hectic schedule of parties and shopping can be tough.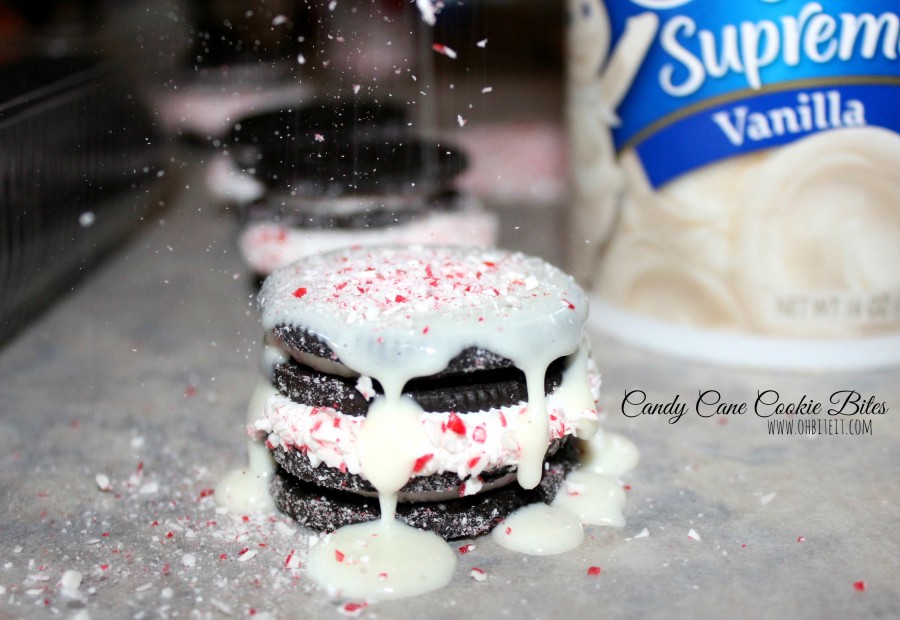 Whole Foods Market is the destination for unique foods and offerings this time of year and to make it easy and affordable to provide delicious, simple and quality treats for the whole family.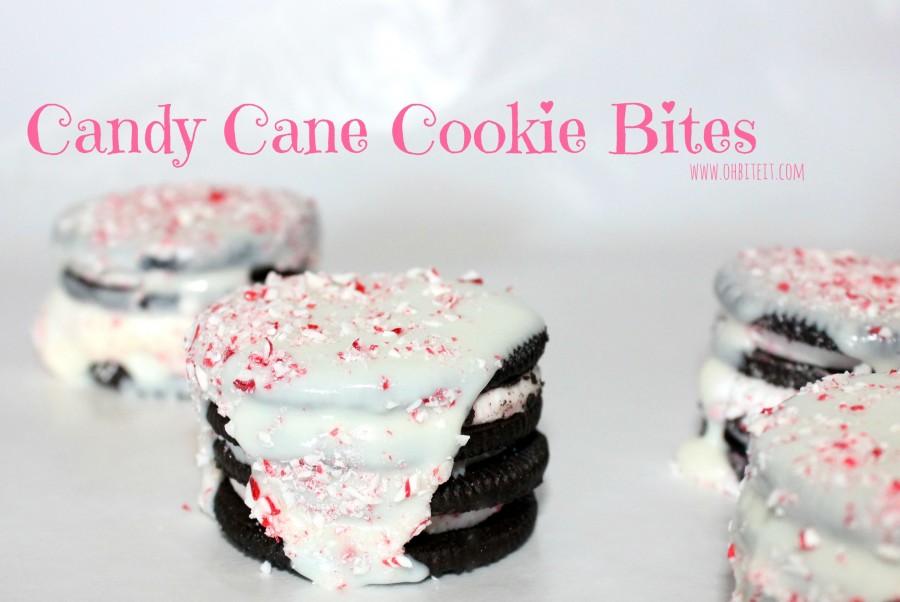 I feature the 365 Candy Cane Chocolate Chip Cookies in this little recipe.  These seasonal favorites are perfect for snacking- free of artificial colors, flavors and sweeteners you can feel good about sharing with your family and friends.
They are only around a limited amount of time so grab 'em before they're  gone.  Make a big batch of these bites, and get the kids involved..this one is super fun as well!
What you'll need:
365 Candy Cane Chocolate Chip Cookies from Whole Foods Market..2 per 'Bite'
Vanilla/White Frosting..1 tsp. per 'bite'
Marshmallow Fluff..1/2 tsp. or so per 'bite'
Peppermint topping, or crush up your own peppermint.  A sprinkle for the filling and on top.
Directions:
Add some of the crushed Peppermint topping into the Marshmallow Fluff..and mix it up…
Layer some of the Fluff in between two cookies, and roll the edges in some of the crushed peppermint…
Melt the frosting for a few seconds in the microwave, and drizzle the tops with about a tsp. of it…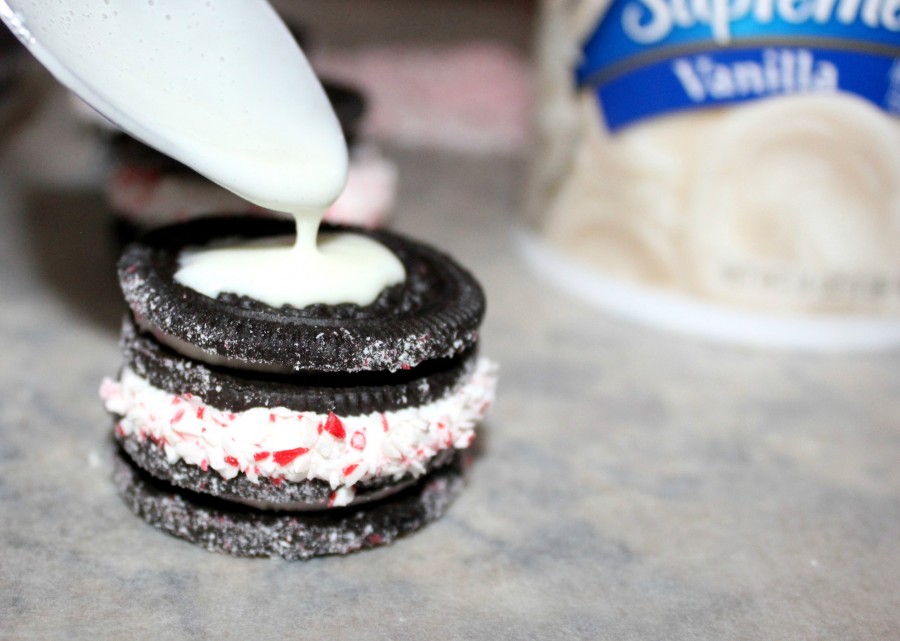 Now sprinkle the frosting with some more of the crushed peppermint…
Let them set up for a few minutes, unless you don't mind some sticky fingers..lol
Grab some while you can…
And taste the festive fun!  ~Enjoy! : )