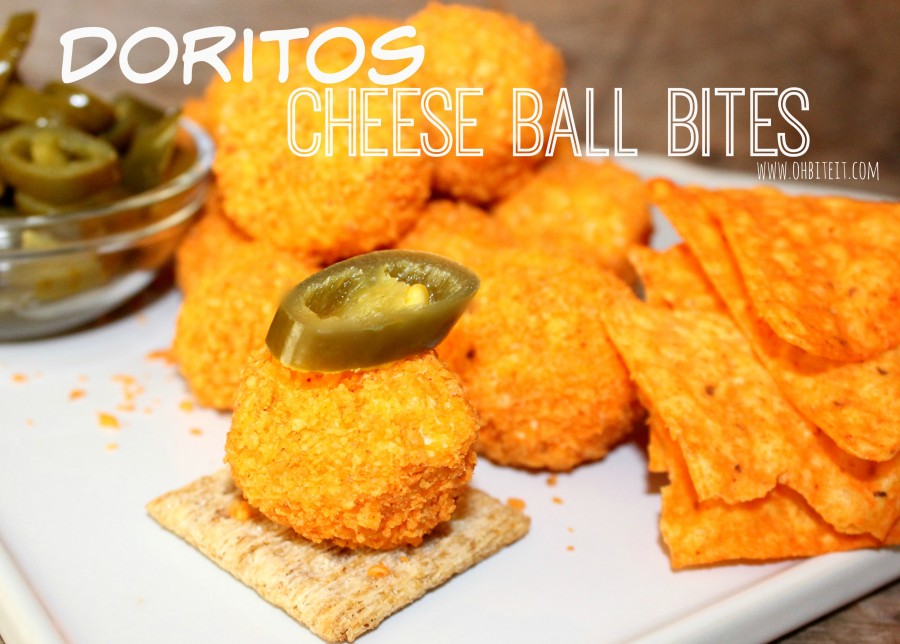 It's officially here~  the season of joy, love, giving..and snacks!  And by snacks, I mean CHEESE!  At least for now, I'm talking about Cheese…we can talk about cake, chocolate and booze another time..no worries there..lol!
But right now it's all about itty-bitty, mini, tiny, adorable, single serving, pop-in-your-mouth cheese balls that will bring the ooh's and the AWW's to your table!  Each little flavor packed cheese ball is slightly spicy, and totally crunchy with the unique and flavorful addition of yep..Doritos!  I rolled those little ball babies in crushed Doritos because…uh,, YUM!
~Make a batch of these balls and you will be the most popular hostess on the block! 🙂
What you'll need for approx. 12-15 balls: 
1-8oz. block of cream cheese..room temp.
1 tbsp. Rotel OR salsa
1 cup shredded cheddar cheese
1 cup crushed Doritos
Directions:
crush up the doritos, either in a food processor, or by hand~ pour them into a shallow bowl and set aside.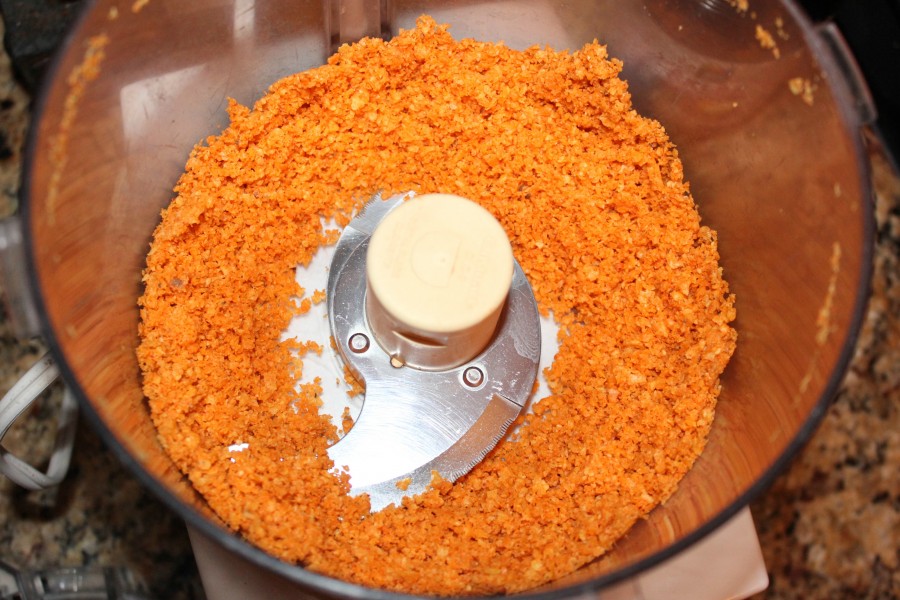 Mix up the cream cheese, cheddar, and salsa/rotel until well blended, but don't over mix it.
Now, scoop out approx. 1 tsp. or so of the mixture and roll it in your hands until it forms a ball.
Drop the rolled balls into the doritos crumbs and coat them evenly…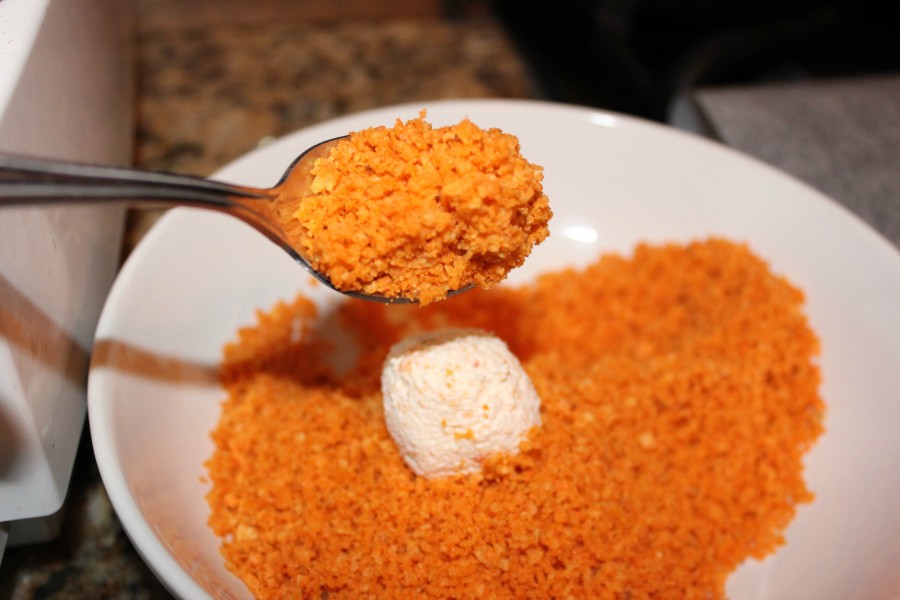 Gently place them on some wax paper to set up for a few minutes, into the fridge if you're serving them later.
Serve them with a slice of jalapeño on top if you so choose, and some crackers of course…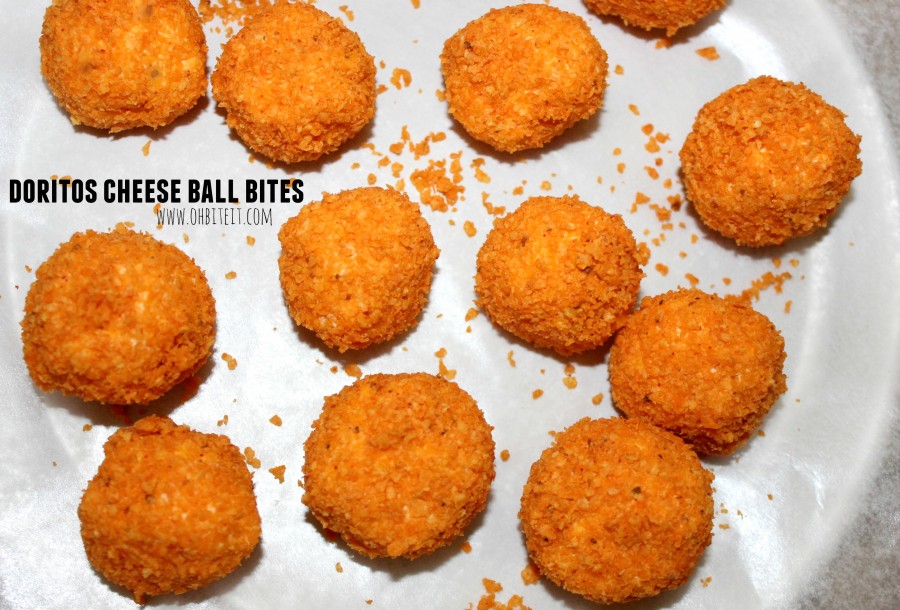 AND dig in!  ~Enjoy! 🙂