Yeah..this happened!
At first, I was a little embarrassed and then I thought~  Wait, why be ashamed to combine 2 of the world's most wonderful things into one SUPER wonderful thing?~  So here we are!  Each bite has sweet surprises of glazed doughnuts throughout, and then that crispy, light crunch of the Rice Krispies follow immediately behind…TO DIE FOR!
There's no rocket surgery here, this is basically exactly what it looks like, a magnificent mash up of tender and sweet Krispy Kreme Doughnuts with chewy and fun Rice Krispie Treats!  For kicks I shaped them back into Doughnuts because well…CUTE!
And the outcome was everything you imagine it would be…and more!  I can't tell you how amazing these are, you'll just have to gather the courage and make a batch for yourself!  You can thank me later…lol! : )
What you'll need:
4 Krispy Kreme Doughnuts (or any of your faves)
40 REGULAR sized Marshmallows..OR 4 cups of the mini's
3 tbsp. butter..melted
6 cups Rice Krispies
A 3 " cookie cutter, and 1″ cutter if you'd like to make the doughnut shapes
Directions:
Cube the doughnuts into approx. 1″ size
Melt the Marshmallows and the butter until smooth…Pour in the Rice Krispies…
…and gently stir in the doughnuts…
Now~  Pour the mixture into a buttered or sprayed 9×13 pan, smooth it out until it's even, and let it set up for about an hour in a cool spot…
Cut them into any shapes you like~  obviously, I like Doughnut shapes..LOL! : )
Serve them up to a very happy crowd…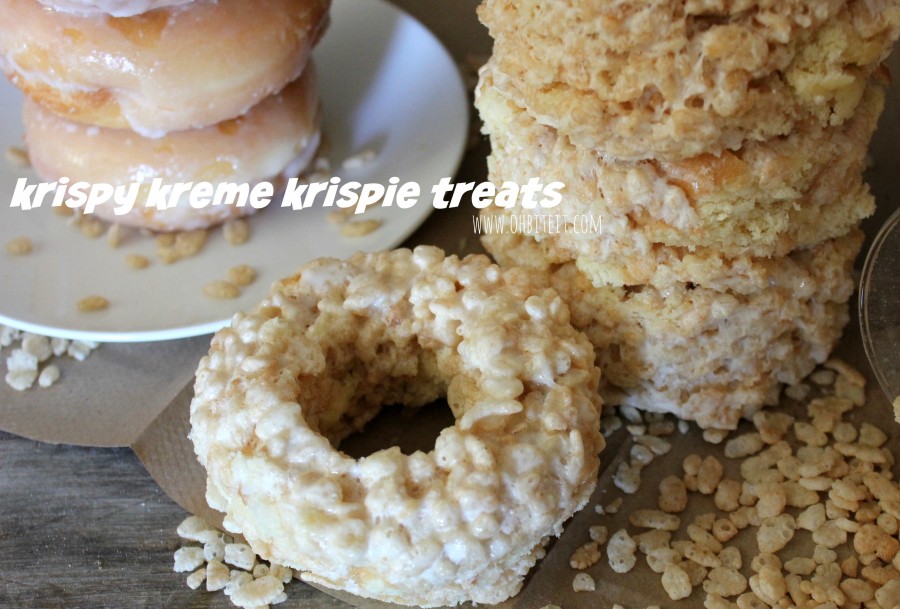 And that means YOU too!  ~Enjoy! 🙂