What do you think of when you hear, festive, fun, holiday treats, and cheesecake?  Do you think about Peppermint Bark….and Cheesecake??!   Peppermint Bark is the meaning of festive, fun, holiday treats..right?! 🙂
It may be a stretch, but whatever..this combo is real, and it's spectacular!
Did I forget to mention that the whole thing rests gently upon a buttery bed of minty Oreo crust?  …it's true!  Love me yet?  No?..well, that's ok, you will//once I tell you about the sweet, dark, chocolaty cascades of drippy sauce that blanket the entire cheesecake-holiday dessert, dream come true!
And just in case that wasn't quite enough…since I like to please, I gilded this lovely lily with piles of Peppermint Bark bites..Mmhmm…NOW you love me…haha!
~Whip this beautiful baby up and give it as a hostess gift, or simply let it grace your holiday dessert table~  then YOU will be loved too! 🙂
What you'll need for a 4″ cake..double for a larger cake:
4″ spring form pan
a food processor
3 candy canes…crushed
1-8 oz. cream cheese
1 egg
10 mint oreos..crushed
1 tbsp. butter..melted
chocolate sauce, either store bought, or you can melt your own
peppermint bark…in about 1″ chunks
Directions:
In the food processor, crush up the oreos and melted butter, put it into a bowl..set aside, and wash out the food processor bowl…dry it very well.
In the food processor, crush the candy canes…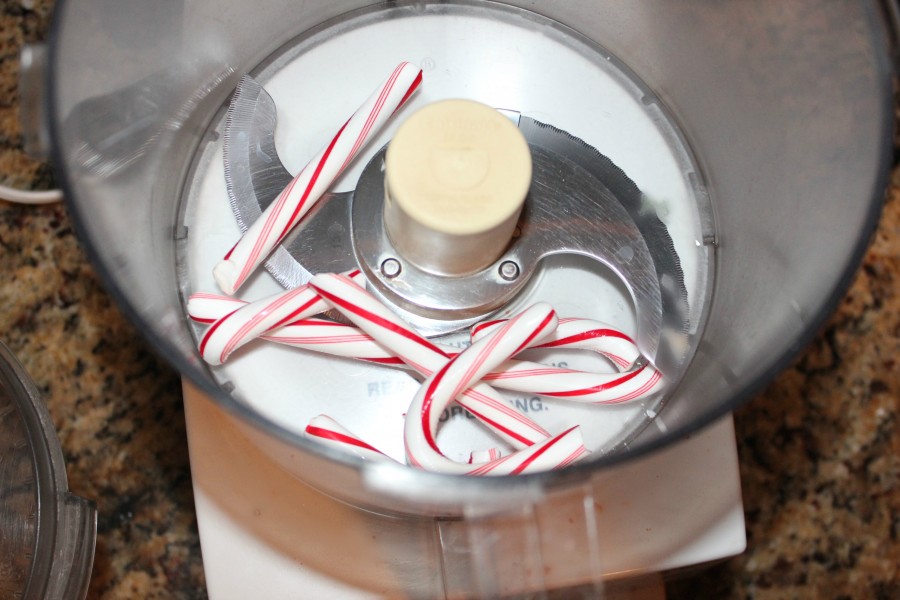 Add in the cream cheese and the egg, pulse until it's blended in with the candy canes…
Press the cookie and butter mixture evenly into the bottom of the pan…
And pour the cream cheese mixture into the pan, evenly onto the cooke crust…
Bake it at 350 for approx. 25 minutes, or until the center is firm…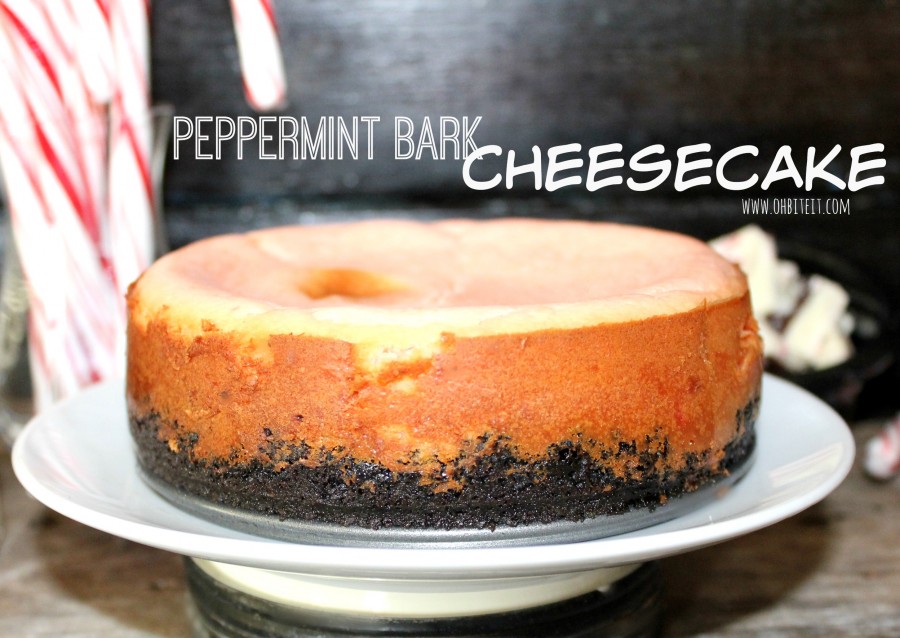 Chop up the peppermint bark into large (1″ or so) pieces…
Let it cool completely before pouring on the chocolate sauce and some peppermint bark pieces…
Now you can plate it up, it's so cute, delicious and the perfect portion!
Grab a bite for you..don't forget about you!  ~Enjoy! 🙂