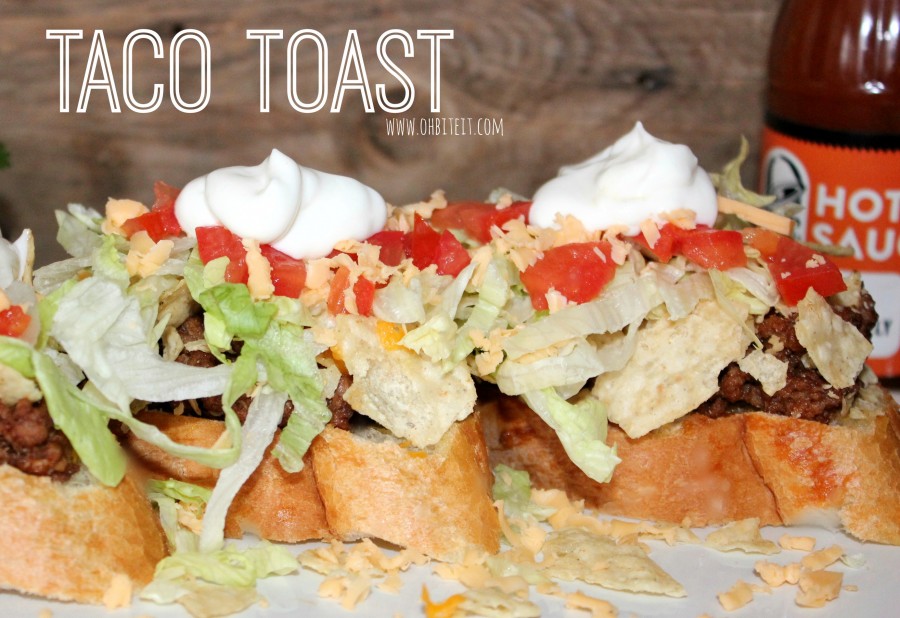 This may qualify as one of those super fun and tasty morphed recipe creations that was a second thought and kind of thrown together…you know, the best kind of recipe..lol.
I had simply some french bread on the counter on its way to becoming a baseball bat, and it was 'Taco Night"..so what's a girl to do?  I ditched the shells and went straight for that bread baby..that's what I did!
Each tasty toast is topped with all things 'Taco' right down to the crunchy chips.  Carb City, here I come ..and I'm spending the night..haha!
This taco toast was a HIT..and by 'hit' I mean, it was gone in a matter of minutes with not one bite left to spare.  This last minute dish is now permanently on our lunch/brunch/snack/dinner rotation and will be made again very soon!  Make a pan of these and wow everyone!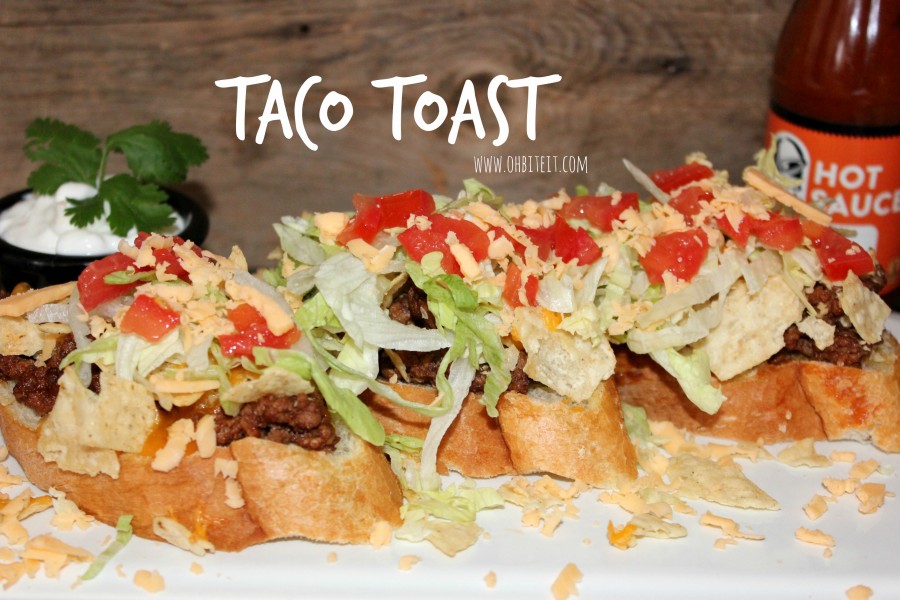 What you'll need:
One loaf of French Bread
1 lb. ground beef..fully cooked
1 taco seasoning packet
2 cups of shredded cheese…I used Cheddar
2 cups crushed tortilla chips
Toppings…sour cream, lettuce, tomatoes..etc. >  optional!
Olive oil..just to drizzle on the bread
Directions:
Slice up the bread into about 1″ slices, and drizzle it with some olive oil.  Toast it up on a sheet pan in the oven at 250 degrees for just a couple of minutes, until it's slightly toasted.
In a pan, cook up the ground beef with the taco seasoning.
Now start layering the toast..with a scoop of the seasoned beef, some cheese and crushed chips…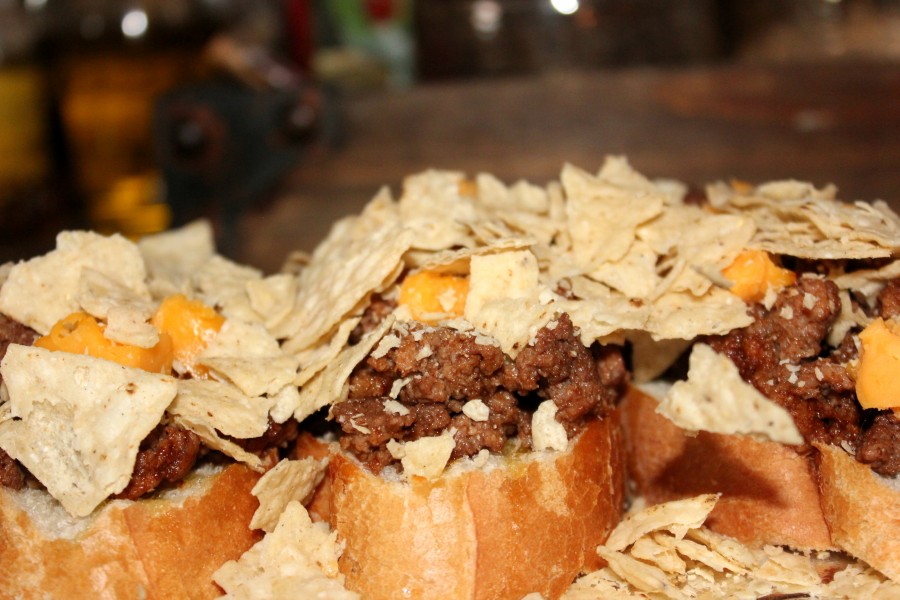 Bake it at 350 for approx. 20 minutes, or until the cheese is melted and the chips are crispy…
Serve them up nice and warm…
With a dollop of sour cream, salsa and all the typical toppings..of course!  ~Enjoy! 🙂