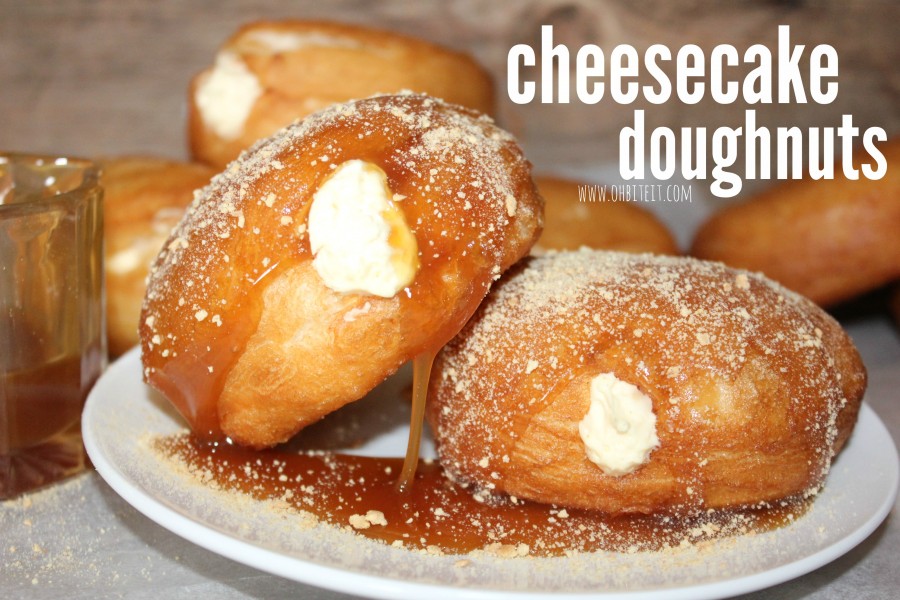 Can you believe I JUST discovered the pre-made Cheesecake filling at the store??!  I mean..really?!  I'm always the last to know..haha!  And WOW~  is it ever AMAZING!  Such a creamy and flavorful filling, you'd never know (in my opinion) that it's not homemade.
I knew I wanted to get it inside a warm doughnut as fast as possible, because in my mind..that's where it needed to be..lol!  These doughnuts are the BEST doughnut I've ever had.  I was only going to have my one "taste-test bite" and before I knew what happened..BOOM, the entire thing was gone.  I still don't really know where it went..haha!  🙂
I decided to top these Cheesecake filled, sent from heaven doughnuts with some sweet caramel and nutty graham cracker crumbs, you know..just to drive home that authentic cheesecake experience.  I don't like to leave any room for doubt!  😉
Make a batch of these and you will taste what cheesecake/doughnut heaven tastes like!  ..then go make more, you'll need want them!
What you'll need:
1 container of Pillsbury Grands Flaky Layers Biscuits
1 container of Philadelphia Cream Cheese Cheesecake Filling..or you can make your own.  (You'll have some left over, if you use the packaged filling)
Oil for frying..I used Canola
Caramel topping
Graham cracker crumbs..for sprinkling
Directions:
Fry up each biscuit in 350 degree oil, until they're golden on each side…
Let them cool…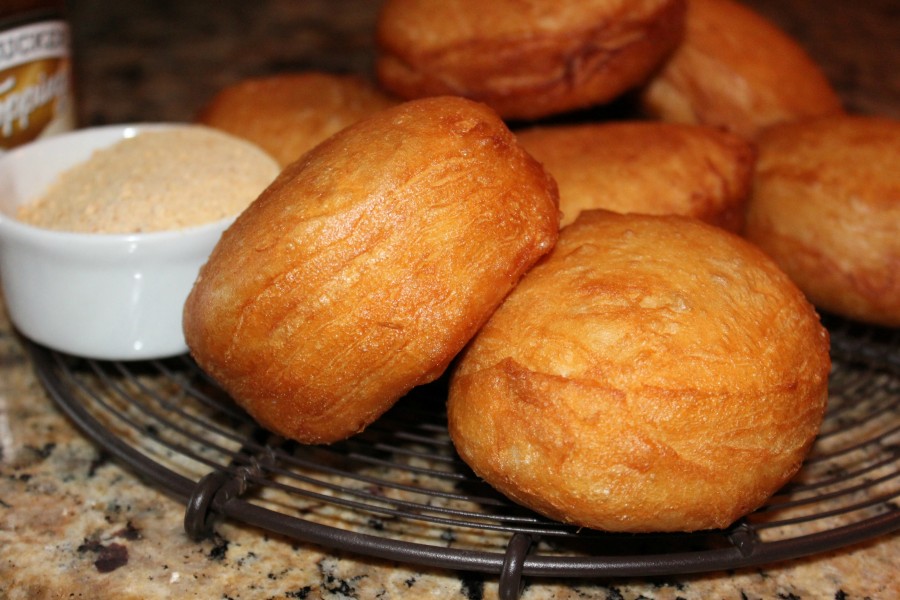 Fill a pastry bag, or zipper bag, or any tool for piping, with the cheesecake filling and just pipe it into the doughnuts… fill those babies UP!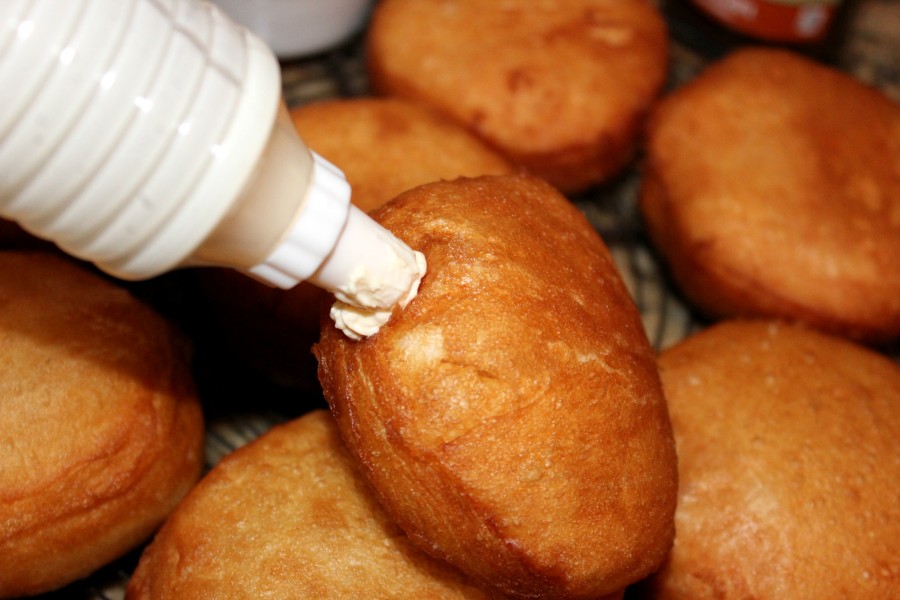 Now..let some caramel sauce cascade beautifully over those glorious doughnuts…
And don't forget the graham cracker crumbs..MMM!
Watch as 'friends' you didn't even know you had, start coming around..lol
You won't mind sharing something SO pretty…right??!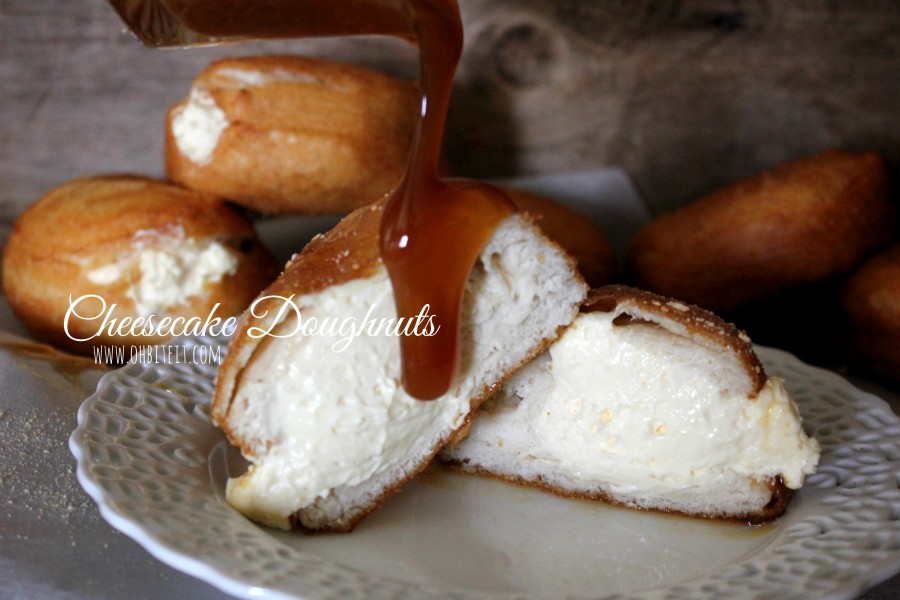 Grab one..or 3, for YOU!  Get one with LOTS of Caramel on it..lol!
DIG IN!  ~Enjoy!  🙂