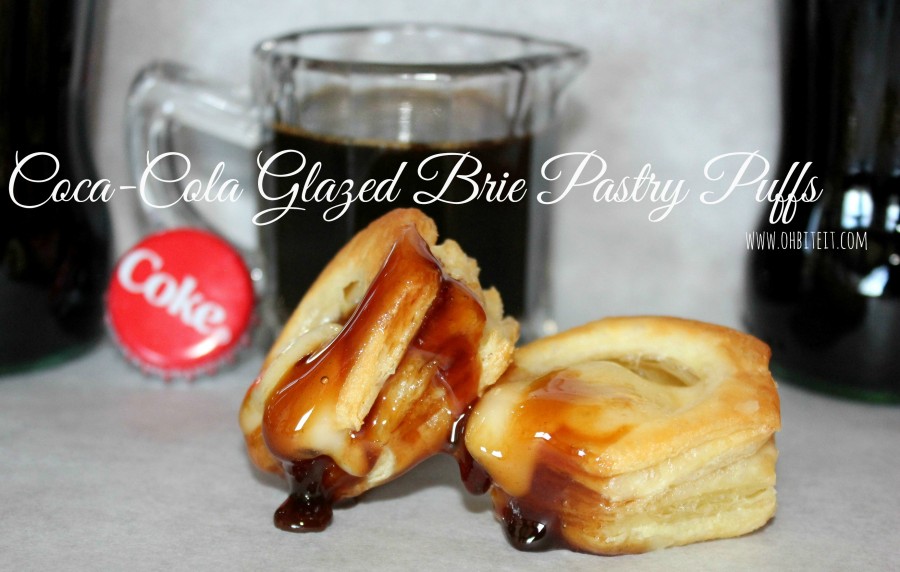 Check out this post on Coca-Cola Journey!!
Well, the big game day is upon us, and I really think no one is more excited than I am!  Oh..I'm not excited for the game..lol, I'm excited for the FOOD!  Nothing beats a coffee table full of tasty treats, pop-in-your-mouth munchies and glorious goodies!  The first thing on my game day menu combines America's favorite beverage, Coca Cola..with a super simple, and succulent snack sensation in the form of oozy-gooey, melty Brie bites nestled in buttery puff pastry.
These little nuggets will be the winner at your game day celebration, and will be gone long before half time.  Make lots and prepare to be tackled the moment you bring these babies out to the table.  Each light as air, cheesy bite is delicately drizzled with a sweet, thick, Coca-Cola glaze that is out of this world.  You can add this glaze to so many things and it will take them immediately over the top.
Get your game day goody On and be the MVP of your house!
What you'll need:
1 package of Puff Pastry Cups
1 wheel of Brie, skin removed and cut into small cubes
The Glaze:
1 cup of Coca-Cola
1 1/2 cups of Brown Sugar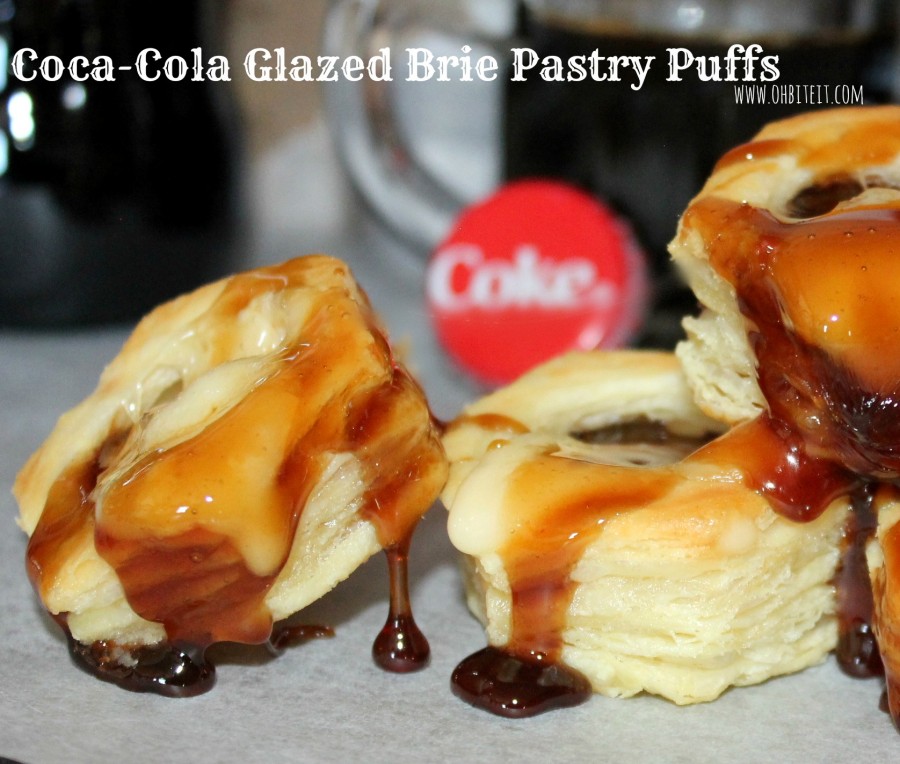 Directions:
Place the pastry cups onto a sheet pan and bake them according to the package instructions..set aside.
While they're baking make the Cola Glaze, by bringing the Coke and the Brown Sugar to a boil, and then simmering it for approx. 30 minutes, or until it's thick.
Cut the Brie into small pieces that will fit inside the pastry cups..one each.  Stuff each cup and place them back into a warm oven, just until melted.
Now, drizzle them with some of the Coca-Cola Glaze and serve them up.  They only get better with time, as the glaze becomes almost candy-like! Perfect for football watching!  ~Enjoy! 🙂