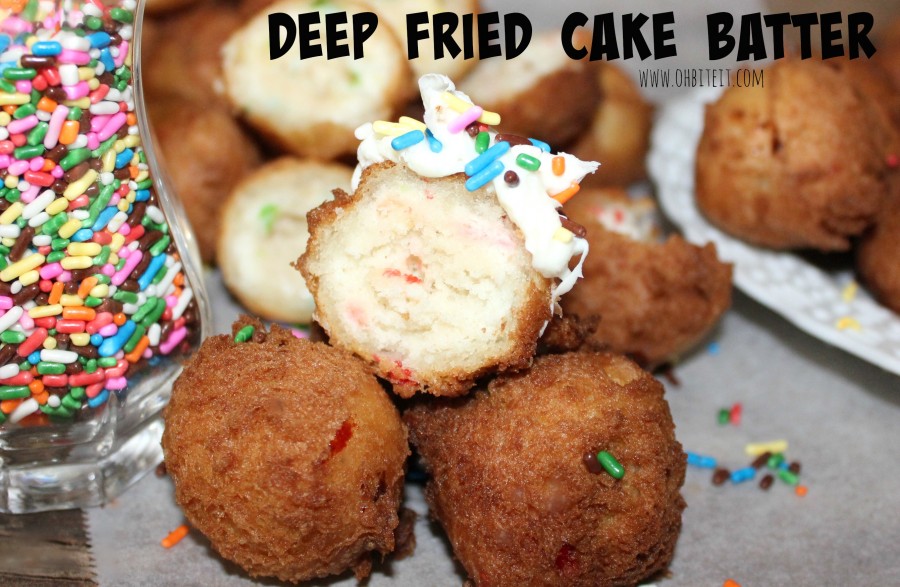 It came to my attention pretty early on in life that I enjoy cake batter more than I enjoy cake.  That being said, I know that sitting down to a bowl of cake batter and optional spoon isn't exactly socially acceptable, so I needed to devise a way of enjoying succulent scoops of cake batter without raising too many eyebrows ..lol!  And I think I DID IT!  🙂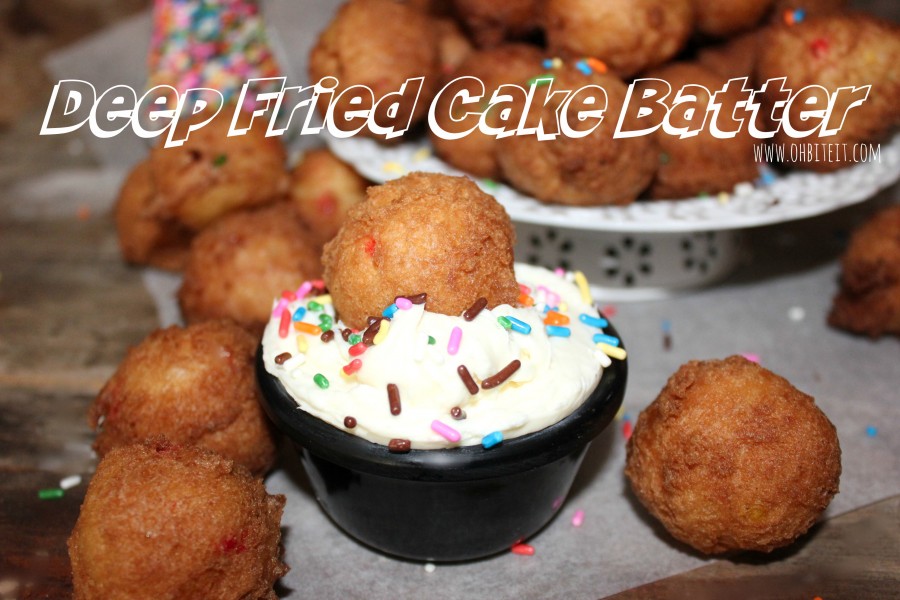 These little batter balls are filled with all of that cake-battery goodness with none of the strange looks, well…there will still be some strange looks, but at this point..I'm used to it!  🙂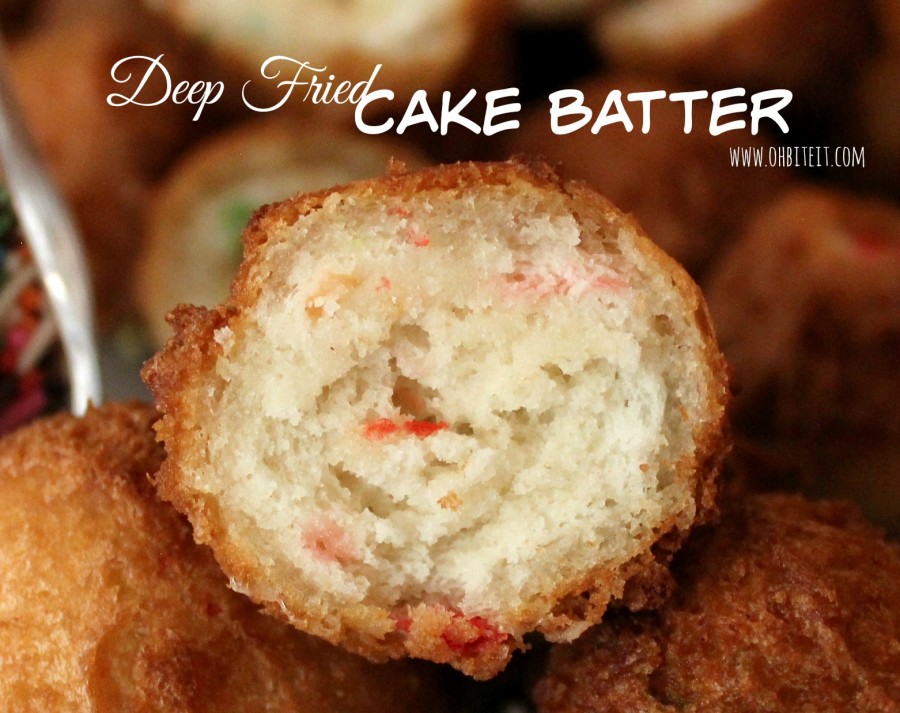 ~Anyhoo, I'm in heaven with these beautiful bites of batter and I think you will be too.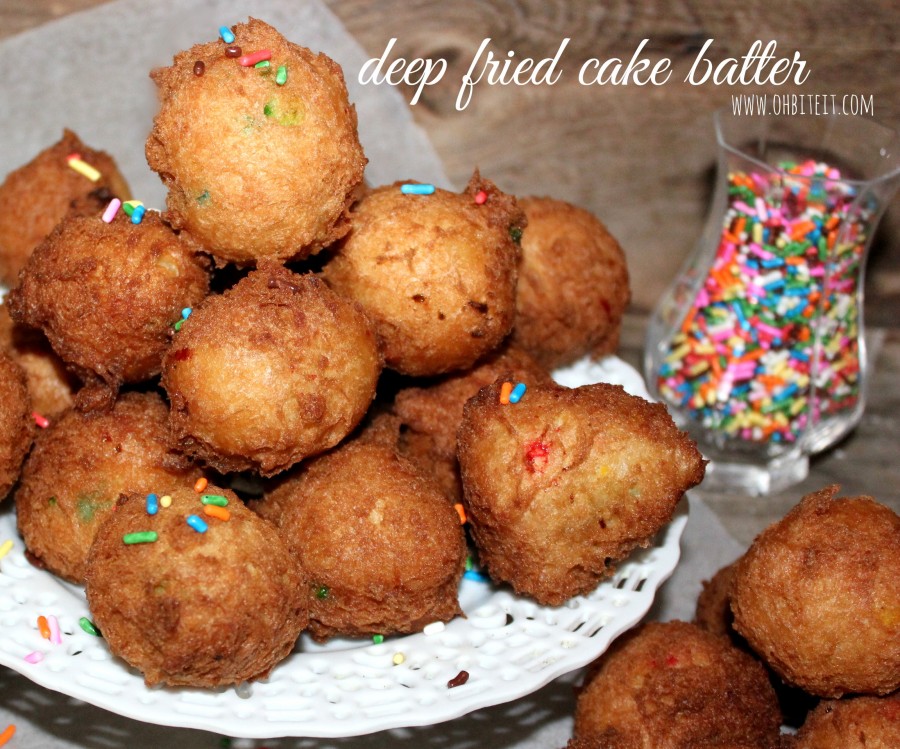 The lightest, most delicate shell is so crispy on the outside and lovingly hugs the moist and tender 'cakiest', batter-filled center ever!  There is nothing like these, and you will never be able to eat just one!  As if they could get any better, dip one (or 10) into some 'sprinkley' frosting and OMG~ Cake-Batter HEAVEN!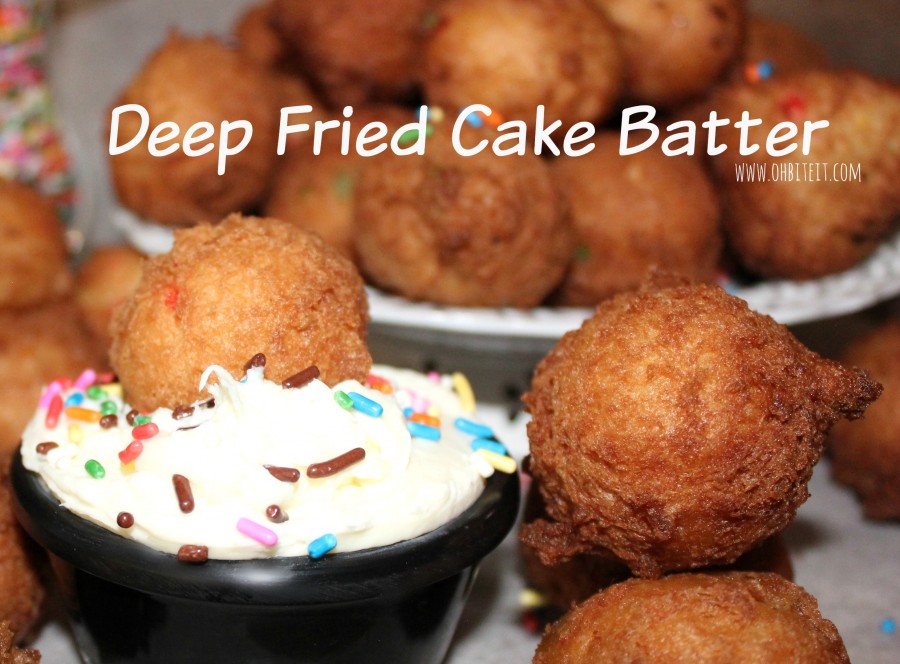 What you'll need: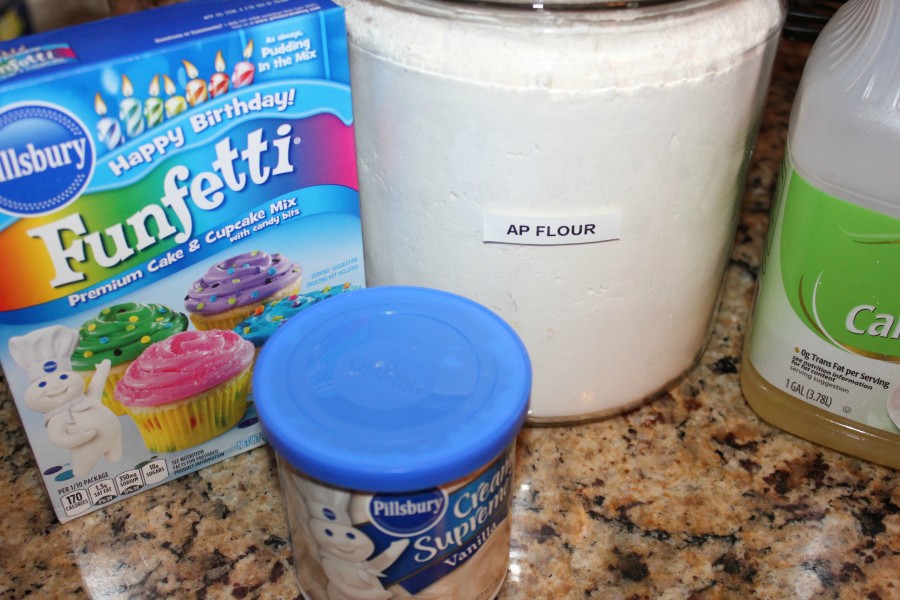 one box of your fave cake mix, I used Funfettit cuz, well..it's fun & fetti!
1 cup of all-purpose flour
oil for frying..I used Canola
Frosting of your choice for dipping
Sprinkles for sprinkling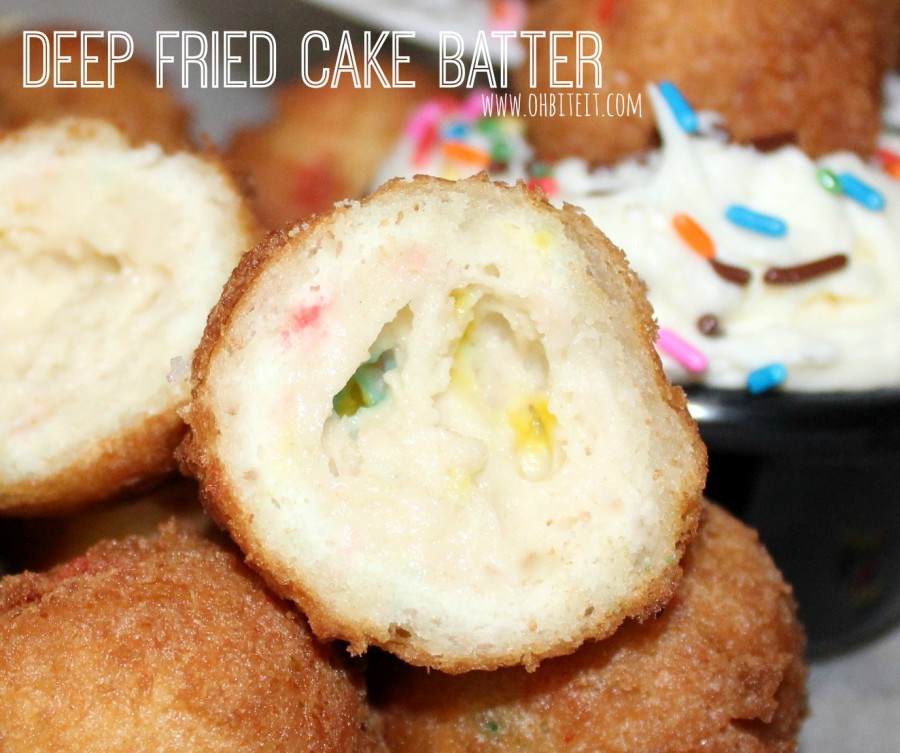 Directions:
Mix up the cake batter according to the box instructions, and add in one extra cup of flour until it's thick and smooth…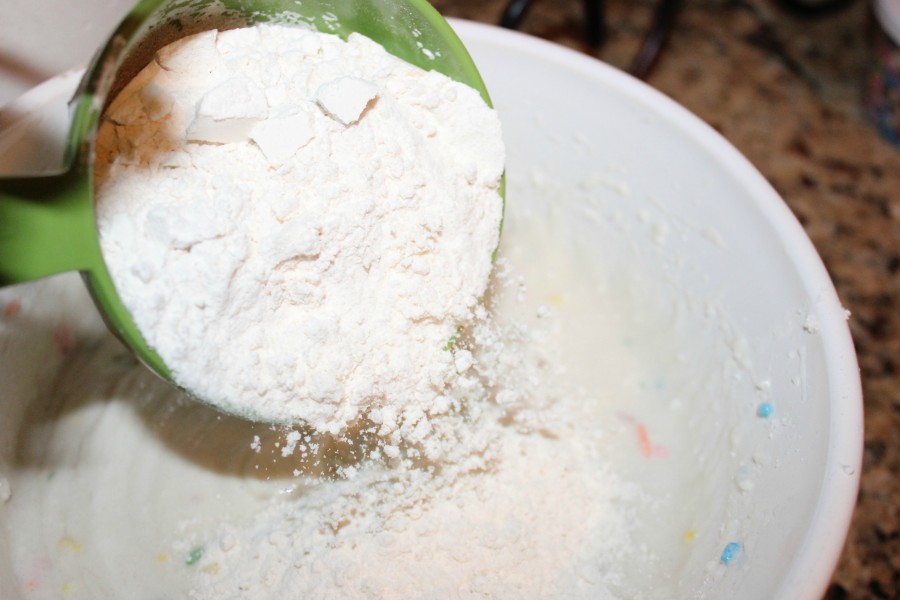 Scoop approx. one tablespoon of the batter and drop it gently into the hot (350 degree) oil…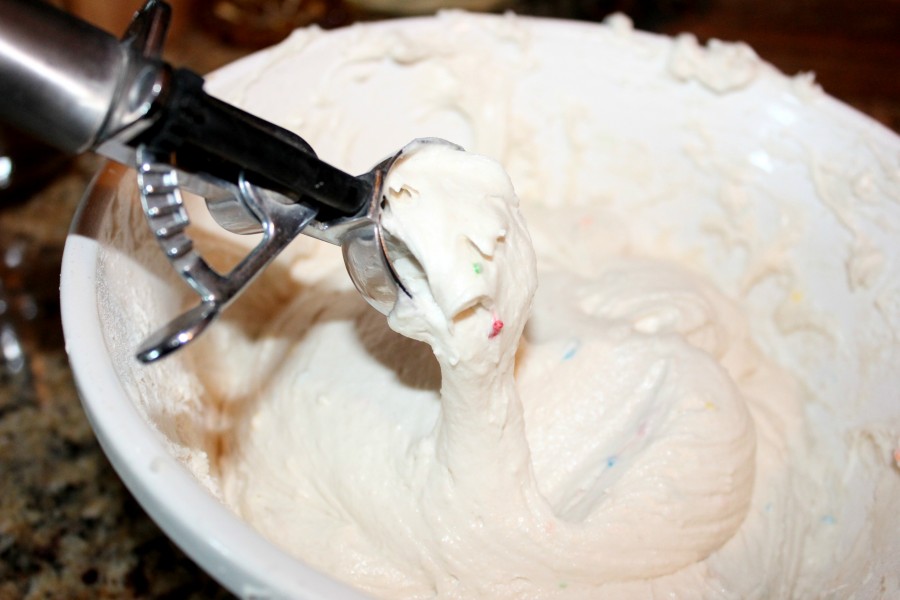 Fry them up until they're golden on all sides…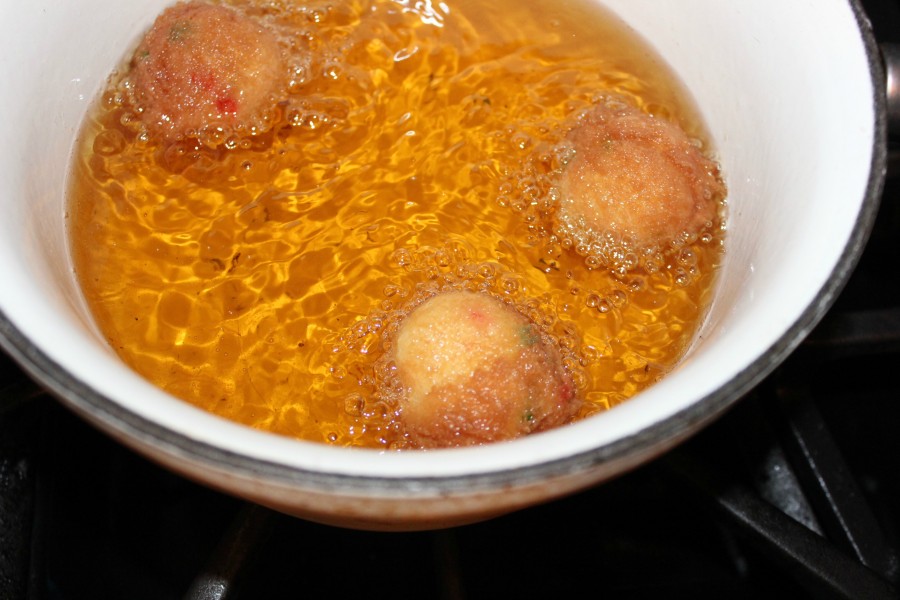 Let them cool on some paper towel…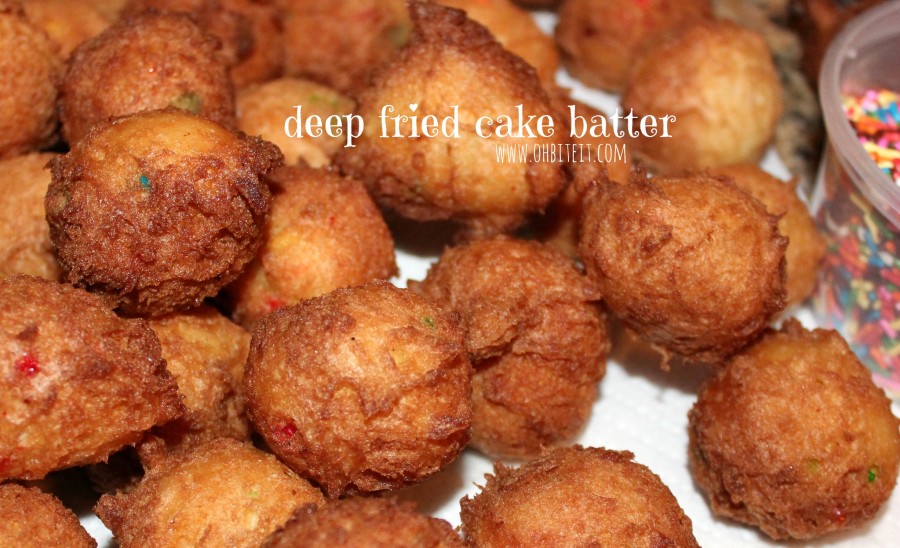 Top them with some fun sprinkles…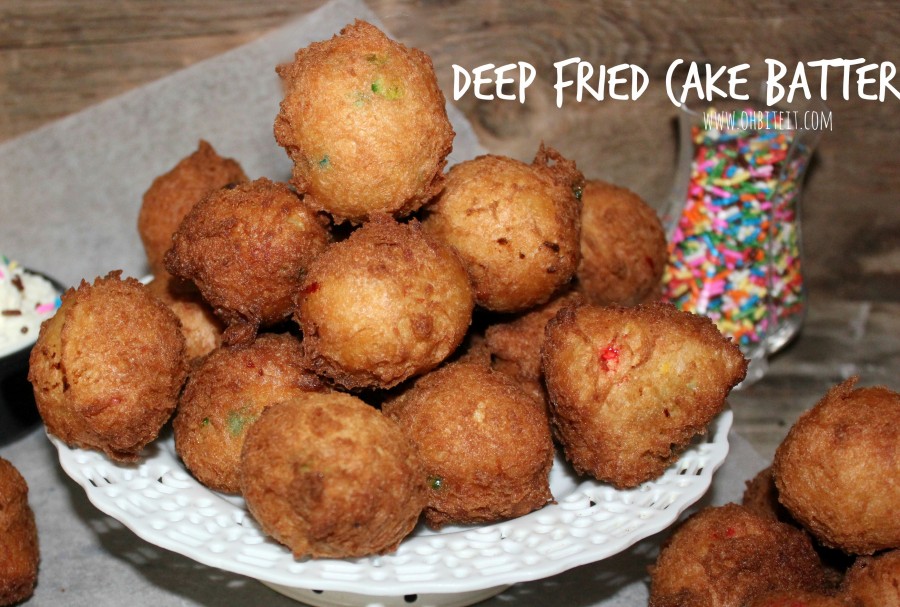 Check them out on the inside..that's where all the love is..lol!
Plunge those warm batter babies deep into some frosting..because you can!  …and dig in!  ~Enjoy! 🙂