Oh dear god, here we go again!  I've gone and magnified a 'mini' in a magnificent way..lol!
Yep, I've once again reached for the stars and created a giant version of an amazing (usually small) Frito Pie, thereby making it even MORE amazing!
I turned a typical one serving Frito Pie into an entire pie..yeah..I made a Frito Pie..PIE!
I think this started out as a play on words, and quickly turned itself into a one of a kind, dinner that wow'd the pants (almost literally) off of everyone..haha!  Each Chili filled slice is nestled inside a flaky pie crust and dripping in melty cheese and mountains of crunchy Fritos..this is one daring dish that you just have to mentally decide to "Go for"..then GO BIG! 🙂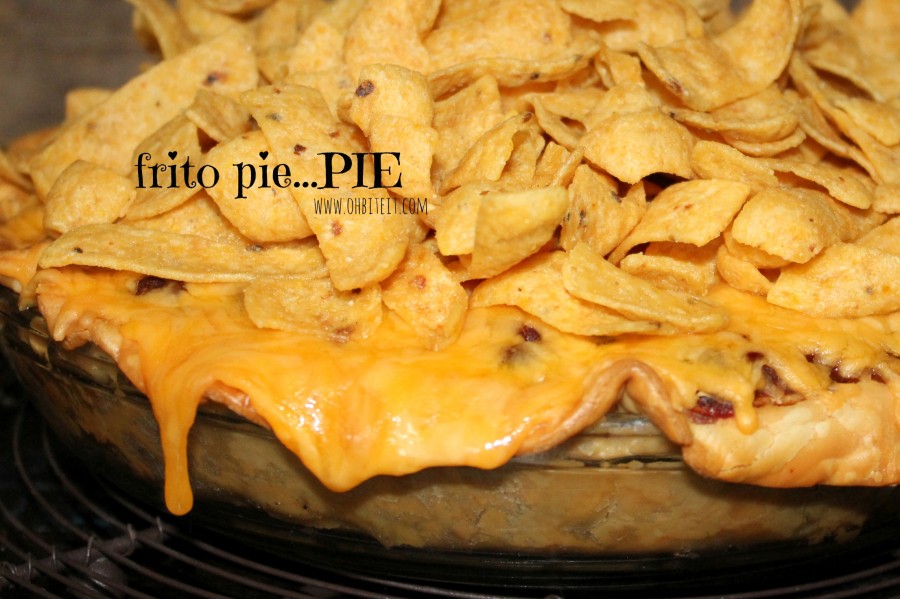 What you'll need:
a 9″ pie plate
1 pie crust..I used Pillsbury
2 eggs
4 cups of chili..I used canned
2 cups shredded cheddar
2 cups or so of Fritos
sour cream for topping
Directions:
Beat the eggs together until they're well combined…
In a large bowl combine the chili and the eggs, gently mix until the eggs are well incorporated…
Now pour the chile/egg mixture into the pie crust that's been fitted into the pie pan…
Bake it at 350 degrees for approx. 1 hour, or until it's firm all the way through, and  looks like this…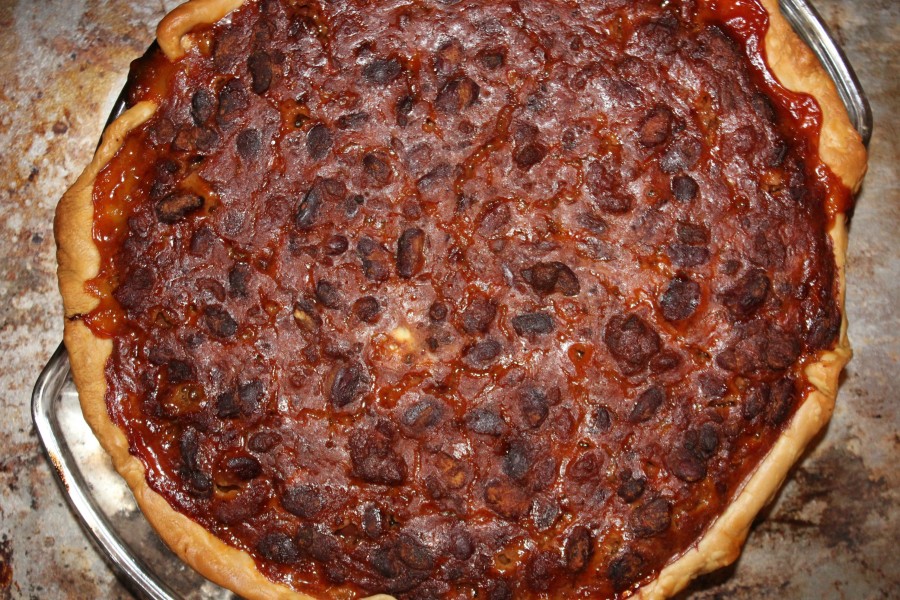 Take it out of the oven and top it with the cheese…
Now put it back into the oven, just until the cheese is melty and amazing.
Top it with the Frios…(the BEST part!)  Let it cool a bit before slicing it up!
Then, serve it up…
And share with those you love LOTS!
Like YOU!  ~Enjoy!  🙂