Well, I've taken "Stuffed Crust" to a level so high, so amazing, that it's a level way above & beyond just stuffed and crust..lol!  I've stuffed the entire crust..not just the edges, in what turned out to be one giant Grilled Cheese, topped with everything we know and love about Pizza!  🙂
And WOW>  what can I say?  There will be zero 'crust waste' with this Pizza…in fact, I'd say with this one, the crust is the BEST part!
Buttery layers of thin crust pizza are held together by ooey-gooey puddles of melty cheese.  Uh..does it get any better than that?!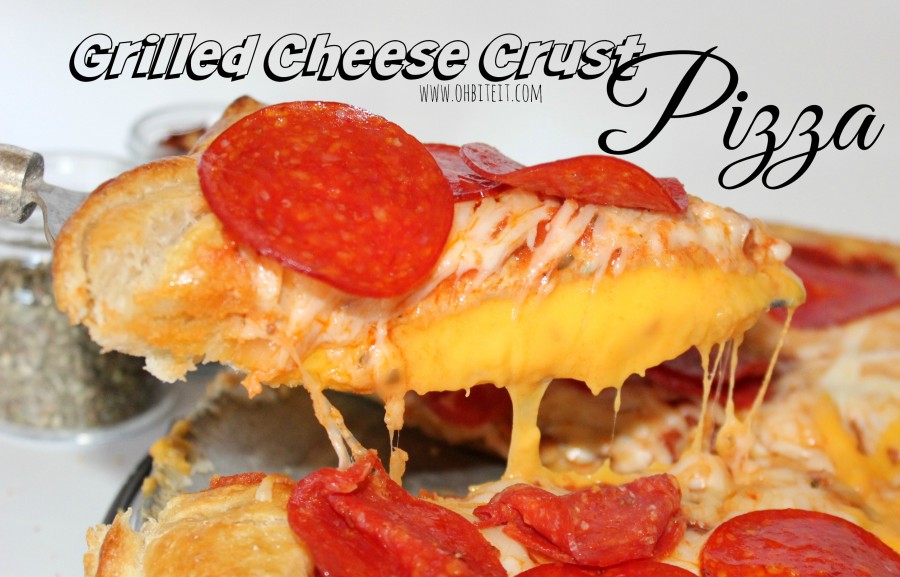 Why, yes..YES..it does, because then, that glorious and HUGE Grilled Cheese is topped with all of your favorite pizza toppings.  Each cheesy slice is Grilled Cheese/Pizza goodness like you can't even imagine.
~You just need to take a few short minutes, and minimal effort..(duh)..and see for yourself.  You can thank me later!  😉
What you'll need:
2 containers of Pillsbury thin crust Pizza dough..or you can totally make your own dough
Cheese > single slices..I used Velveeta (not shown) ..but any of your fave melting cheeses will work! Approx. 8-10 slices.
1 cup shredded Mozzarella
3.4 cup Sauce
1 egg
1 tsp. butter..melted
a dash of Oregano or Italian seasoning
a 9″ pizza pan
Directions:
Lay one of the pizza crusts onto the pizza pan, and trim up the edges so it leaves a circular 1″ boarder around the pan…
In a small bowl, combine the egg and the butter..mix until blended and set aside… (THIS is what turns this crust into a melty/toasty "Grilled Cheese")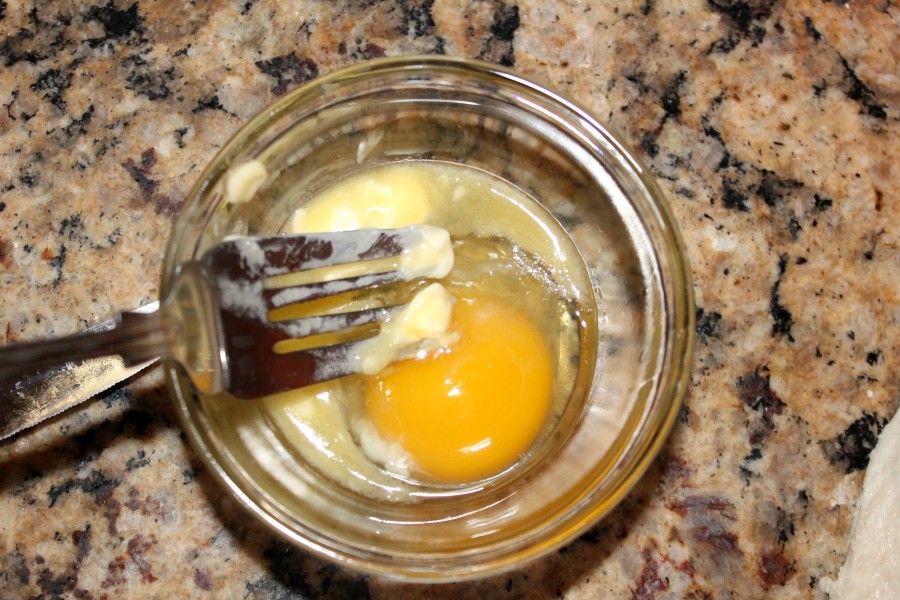 Now layer the cheese slices onto the dough…
Place the other pizza crust on top of the cheese and trim it to fit.  Turn up the edges to form a crust around the pizza and brush it generously with the butter.egg mixture!  THIS is what will make this crust taste and feel like Grilled Cheese!
Bake it at 350 for approx. 15 minutes or so..just until it turns a beautiful golden shade of Grilled Cheese..lol
Now, leave the oven on and top this golden baby with all things PIZZA!  I started with the sauce..of course…
Then a sprinkle of Oregano and the CHEESE…
NOW..PEPPERONI!!!  And any other pizza toppings YOU might like!  BACK into the 350 degree oven, for approx. 10 minutes..just to melt up that Pizza top…
Let it cool, if you can stand the wait..lol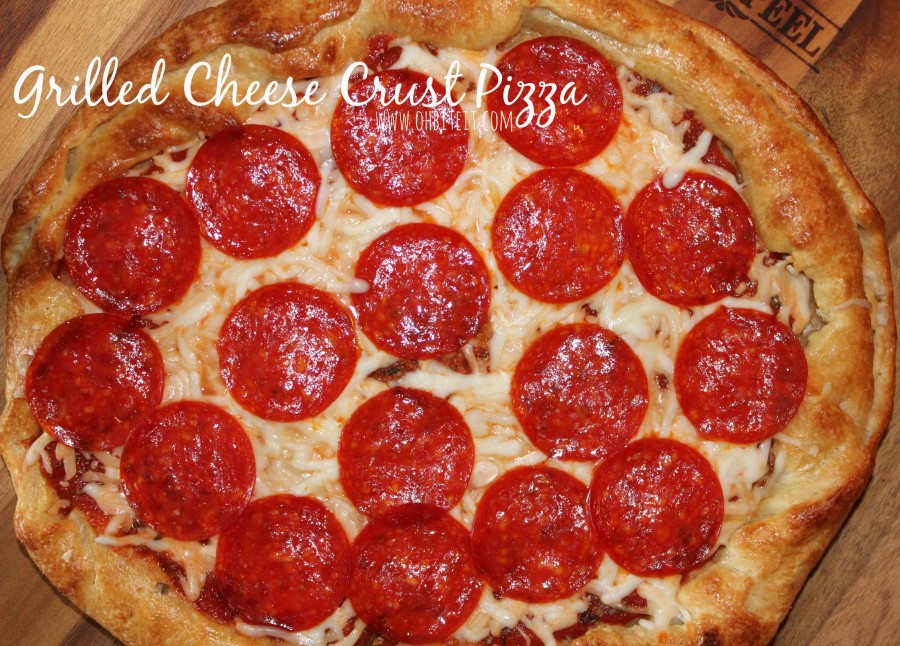 Slice into this vision of Grilled Cheese/Pizza perfection…
And serve it up..to YOU!  ~Enjoy!  🙂