I think I'm addicted to Poking cakes!  Not only is a great stress reliever, but it takes regular, boring cake and brings it to life!  There's NO limit to what you can fill in those pokes!  But, if you're a fan of the good old Almond Joy, (or Almond Joy inspired treats), you will LOVE this perfectly poked plate of pleasure!  If you don't feel like a nut~~just don't add the Almonds! 🙂
And of course, I had to go with some Hot Fudge…but hey, that's just me~  Let your imagination run wild and get pokin'!  🙂
What you'll need:
One Box of White Cake Mix
One jar of Hot Fudge Topping
One container of White Frosting
2 cups of Sweetened Coconut
1 cup of Sliced Almonds
Directions:
Bake the cake as instructed on the box.
Let it cool and poke it!
Now top it with the jar of Hot Fudge…
Spread it around, gently nudging it down into the holes…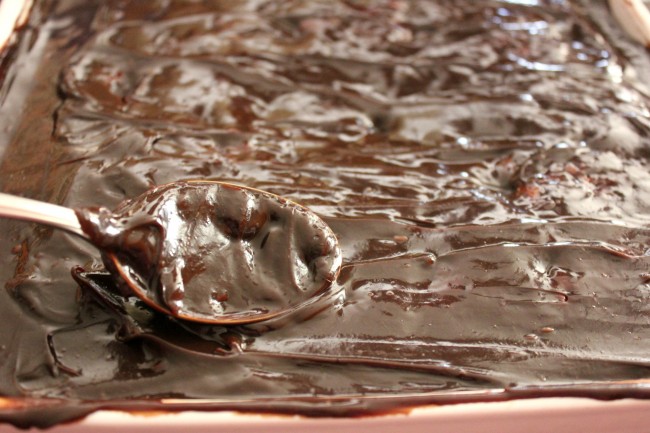 Top that with the White Frosting
Top that with the Coconut.
Top that with the Almonds.
Serve it up…
Either on a plate with manners, or all alone with no manners..lol!
Eat it~~LOVE IT, ~Enjoy it, "Almond enJOY" it..haha!  🙂