WELL..I think I've found a whole new way to enjoy fried cheese..if there IS a way to improve fried cheese at all??  …I think this just might be it!  🙂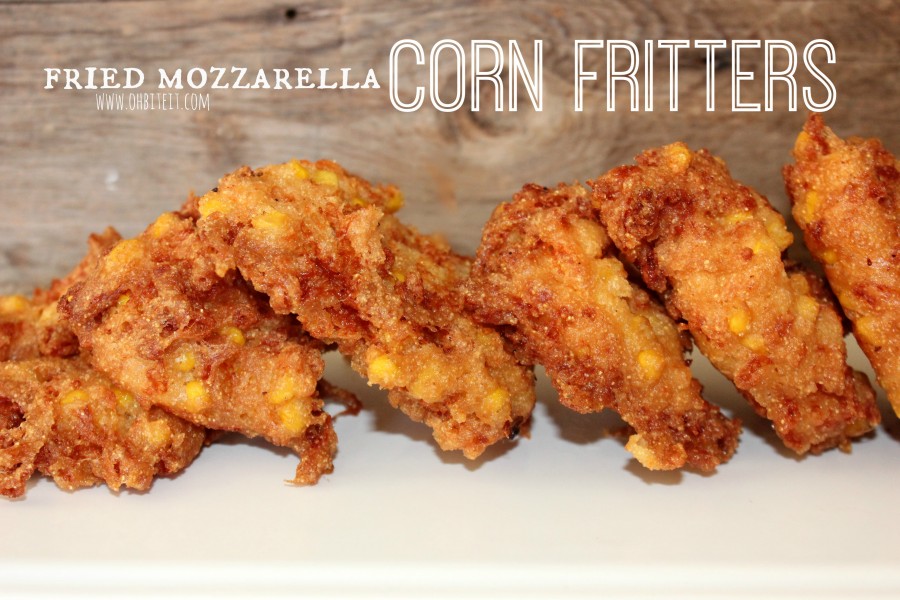 And if this isn't it, it's pretty darn close..and at the very least, adds variety!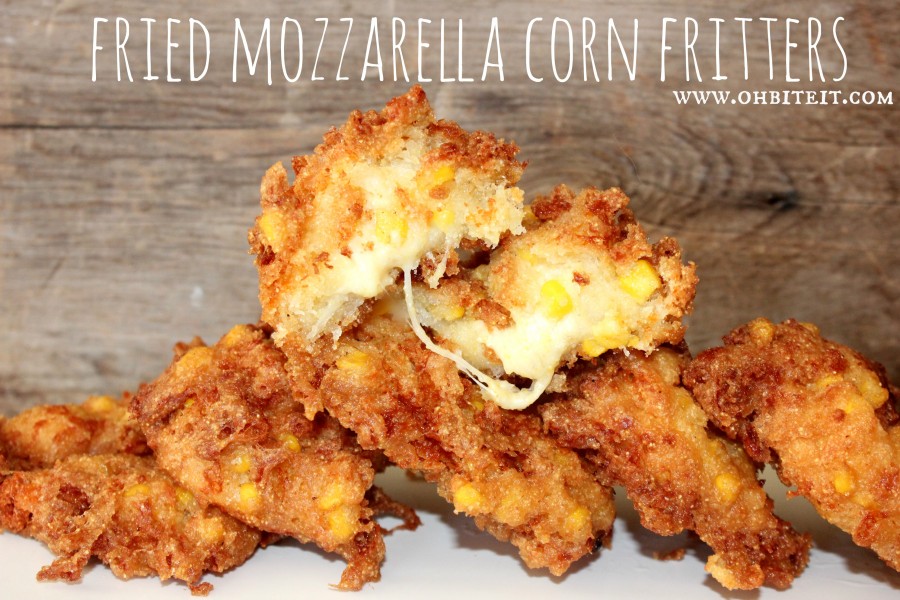 If you can imagine a slab of warm and nutty cornbread, studded with a sweet pop of whole kernel corn, and stuffed with gobs of melty, gooey cheese..then you're close to understanding the greatness that are these fritters!
I threw it all together, watched the cornbread/cheesy magic come to life…
~And here we are!  🙂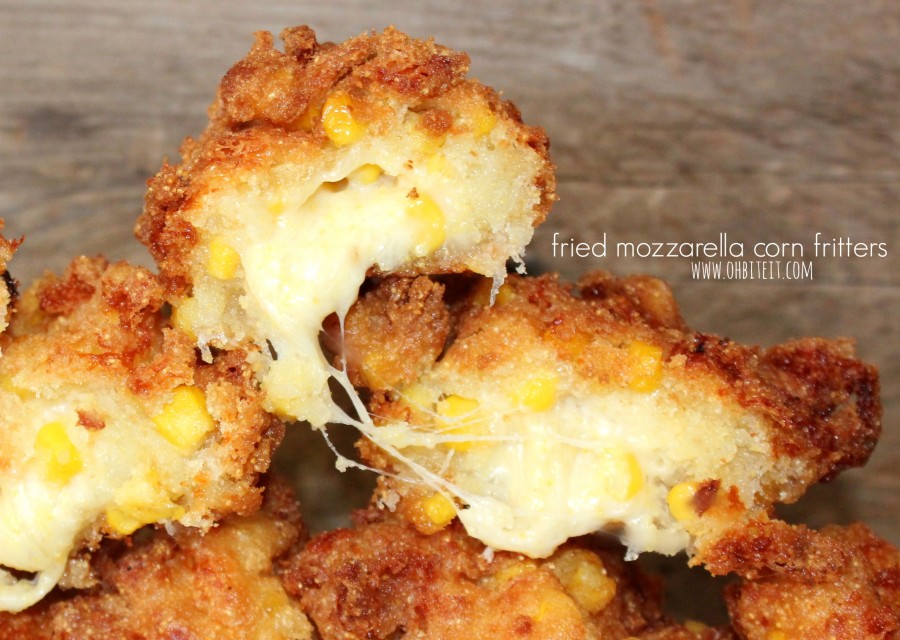 What you'll need:
1-15 oz. box of Corn Bread Mix
1-15 oz. Whole Kernel Corn..drained
2 cups Shredded Mozzarella
Oil for frying..I used Canola
Directions:
In a large bowl combine the corn bread mix according to the box instructions.  Stir in the corn and the cheese…
Gently combine until it's a batter-like consistency…
Drop approx. 2 tbsp. of the batter into the hot (350 degree) oil.
Fry them up one at a time, until they're golden on both sides and cooked through…
Let them cool four a couple of minutes..if you can!  ~if not.. just GO FOR IT!  🙂
And then…EAT THEM!  ~Enjoy! 🙂