Oh Lordy~  what have I done now?  This is the question that I ask myself almost daily and the only answer I get is ..more belt-busting ideas flooding my brain..grr!  What choice do I have but to do this stuff..huh??  HUH??!  🙂
Oh well, it really doesn't get any easier than this one, ..but the WOW factor and flavor is extraordinary!
The buttery, and flaky layers of puff pastry totally blankets that thick, rich, gooey, mac and cheese perfectly.  The crunchy, creamy combo is to die for, and will take that average mac and cheese to 5 star levels of deliciousness!  It's the easiest, most impressive weeknight meal EVER!
~Do it…go on…GO! 🙂
What you'll need:
Cooked Mac & Cheese..leftovers work perfectly for this!   Any amount you'd like to serve!
Puff Pastry..thawed.  Enough to cover your Mac-n- Cheese.
1 tsp. Butter..melted
Grated Parmesan for sprinkling
Directions:
Fill an oven safe dish with your Mac & Cheese, and top it with a sheet of Puff Pastry…making sure it's all topped evenly!
Brush the top with some melted butter…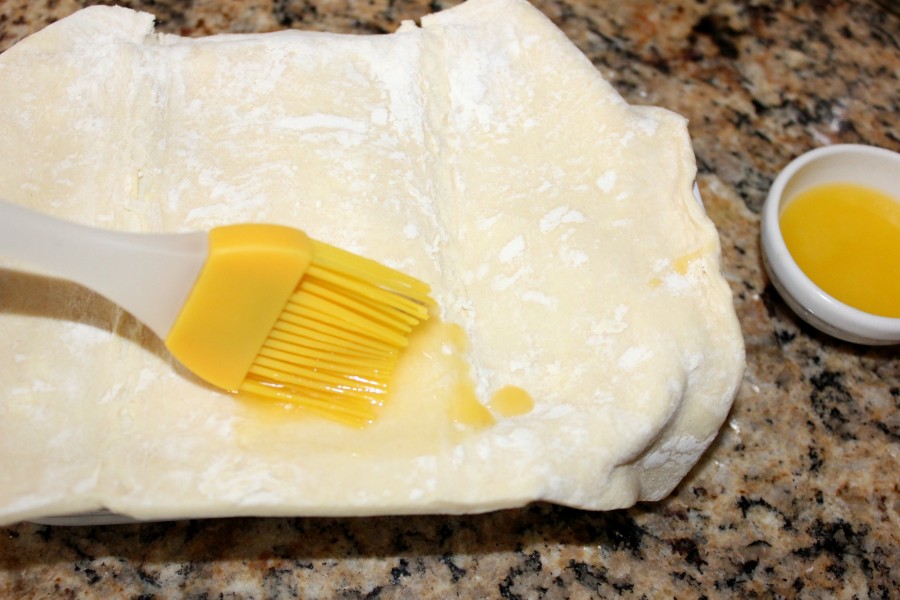 And a sprinkling of Parmesan…
Bake it at 350 degrees for approx. 15 minutes, or until the pastry is golden, puffed and the Mac & Cheese is heated all the way through.
Crack through that golden, flaky, buttery shell and serve it nice and warm…say "WOW!"
Serve it with a generous and beautiful slab of buttery pastry on top…
And dig in!  ~Enjoy!  🙂