OH..I just love Toffee, like seriously..LOVE it!  And I will add it to just about anything every chance I get!  But this chance..was special!  It was special because I had the amazing opportunity to use a top quality cinnamon called Ceylon Cinnamon.
I recently had the delicious opportunity to try out a 'new-to-me' Cinnamon variety and it was incredible! Who knew that cinnamon could vary so much between quality and brands? I sure didn't, until now! This Flavor Of The Earth Ceylon Cinnamon Powder is unlike any cinnamon I've ever had, it's got an almost sweet quality to it and makes a fantastic addition to any cinnamony treats!
If you love to cook, and bake..you will adore this top quality, unique cinnamon!  See the bottom of this post for details on winning a 1lb. bag for yourself!
Ceylon Cinnamon bark is from Sri Lanka.
Then in very small batches, we fresh grind the bark into Cinnamon Powder and
immediately pack it into flavor pouches to capture the full freshness and health
benefits. And our Ceylon Cinnamon has 1,250 times LESS Coumarin than cassia
cinnamon which makes it the safest Cinnamon for consumption.
Our Ceylon Cinnamon is also a great source of Manganese, Fiber, Calcium and
Iron. It's also salt free and no chemicals, pesticides, fertilizer, additives
or preservatives are used in growing or harvesting it.
There's just something about sticky goodies and Toffee that go hand in hand and make for the perfect little flavor balance that I cannot resist!
This tender and sticky bread is studded with crunchy nuggets of toffee and gooey layers of buttery, sweet cinnamon!  All held together by some thick and rich dulce de leche that will have you reaching for seconds in record time!
Make a warm loaf of this monkey bread and grab some cold milk~  NOW…taste that sticky-sweet heaven!  🙂
What you'll need:
Two containers of Pillsbury seamless crescent dough sheets..or you can use regular crescents and pinch the seems together~
1/2 cup Dulce De Leche (sweetened condensed milk) ..divided
1/2 cup Toffee Bits..divided
1/4 cup sugar..divided
2 tbsp. Cinnamon..I used Flavor Of The Earth Ceylon Cinnamon!  ..divided
a standard bread loaf pan
Directions:
Roll out one of the dough sheets, and spread some of the sweetened condensed milk evenly onto it, making sure to save enough for the other dough sheet~
Now, sprinkle on the cinnamon, some of the sugar and some of the toffee bits.  Cut the dough into 2-2 1/2″ squares…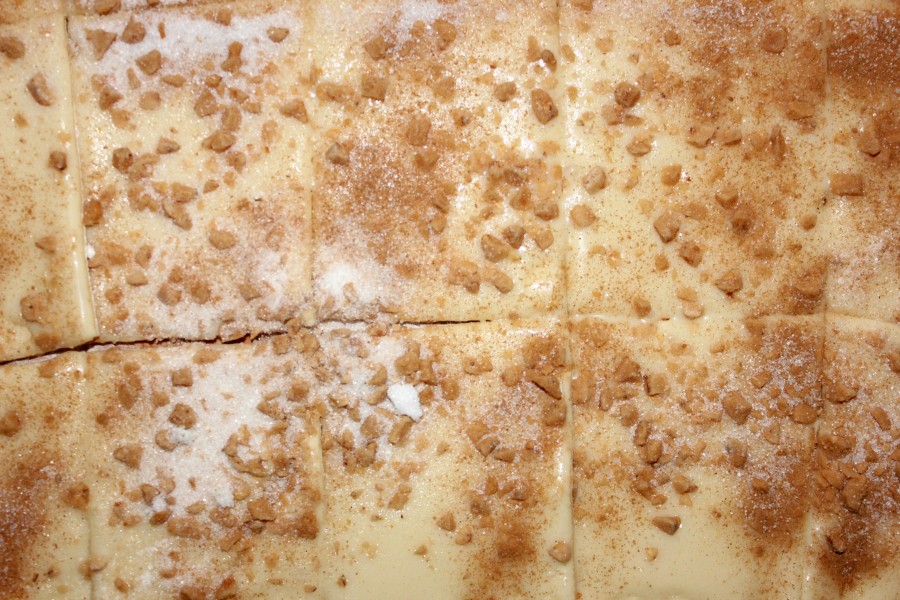 Stack them up about 4-5 at a time…
Repeat with the other dough sheet!
Place the stacks into the sprayed loaf pan and bake at 350 degrees, for approx. 40 minutes, or until it's cooked through and golden on the tops..if the top out cooks the center, simply cover it with some foil until it's done!
Let it cool for a few minutes before flipping it out, if you can wait that long…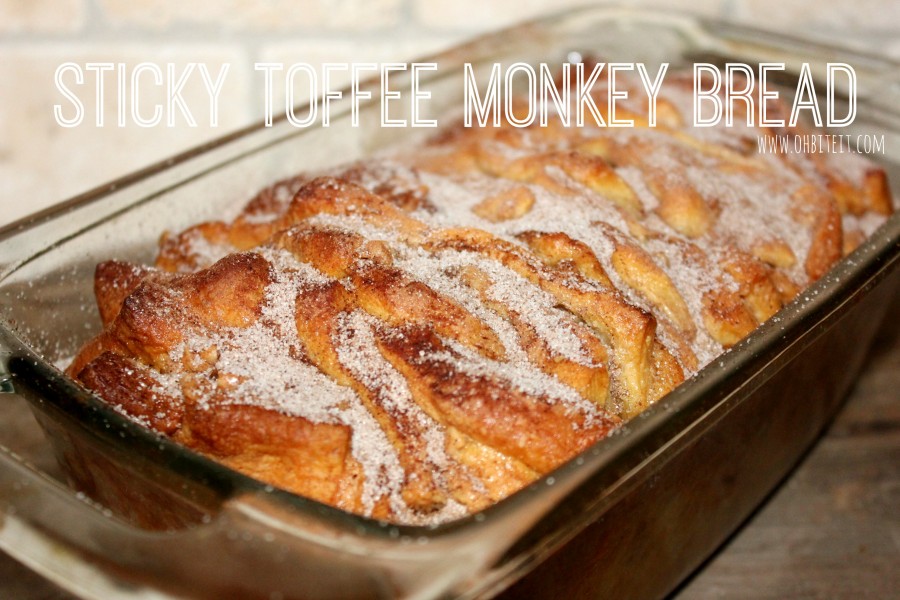 Now plate some up…
And DIG IN!  ~Enjoy! 🙂
 To enter for a chance to win this amazing Cinnamon for yourself~  simply tell me below your favorite cinnamon recipe.  One winner will be chosen by Midnight EST TONIGHT!  You can also enter on the 

Facebook page

> ~GOOD LUCK! 🙂