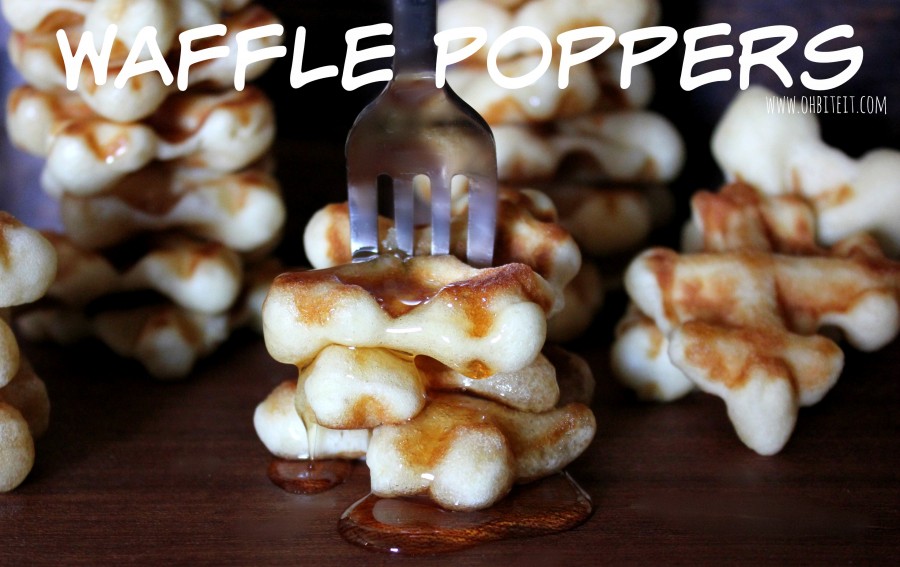 Have you ever found yourself daydreaming about an entire bowl full of Waffles?  A big bowl of Waffles that you could pour syrup on and sit in front of the TV eating them with a fork..like a BOSS..lol?!  No, not really, you say?!  Well..now you have! 😉
How much fun would that be for the kids and the kid's at heart, with fork in hand and a one of a kind, totally unique bowl FULL of waffles?!  That was my inspiration for these magnificent mini bites of waffle, and they're  sure to bring a smile to your face and your belly!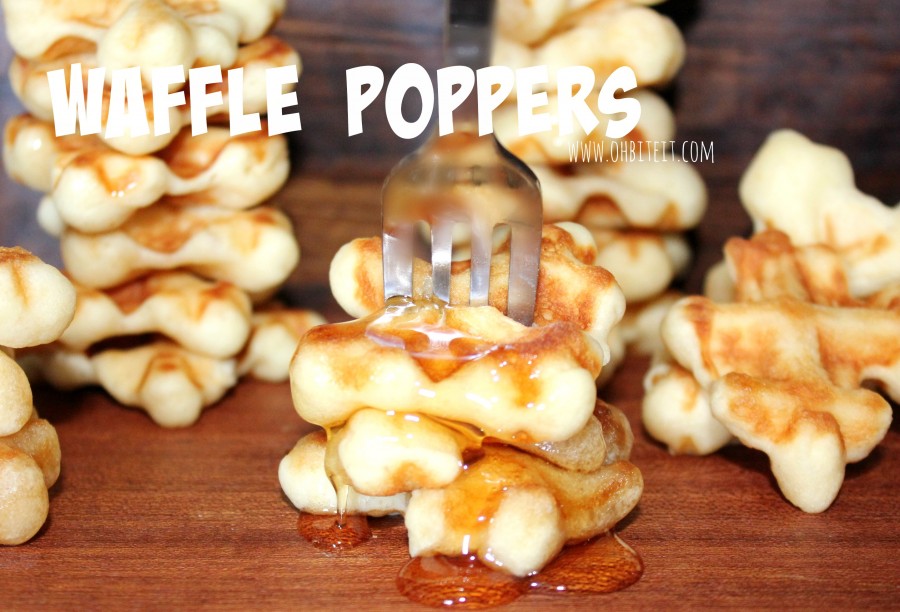 These can be popped in your mouth one at a time, or stacked up and savored..whatever you do with them, they will be the most adorable thing you've ever put in your mouth!
Not only are they super cute, but they're even tastier than their larger inspiration, since you get that dark, crispy edge in EVERY bite!  OH..and each popper holds the perfect amount of syrup!!  SOooo..take that you ordinary, huge, old  and ordinary Waffles!  🙂
What you'll need:  (keep in  mind this isn't a recipe, just a cute method to 'funify' your waffles!)  ..you can add anything you'd like to the batter~  choc. chips, nuts, coconut..etc.
A waffle Iron
Waflle Mix
A spoon
Syrup
Possibly a bowl
Possibly a fork
Directions:
Mix up the waffle batter according to the box directions…
Scoop a small amount of the batter into the center of your waffle iron..Only use about a teaspoon of batter for teeny tiny tasty wonderful waffles!
Serve them with syrup..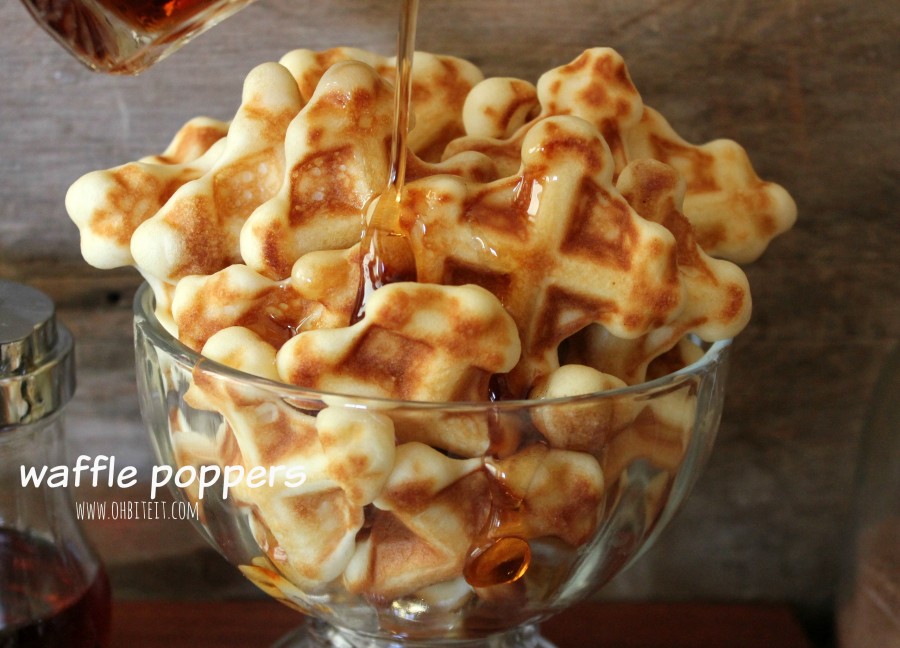 ~Make LOTS..
…and DIG IN!  ~Enjoy! 🙂