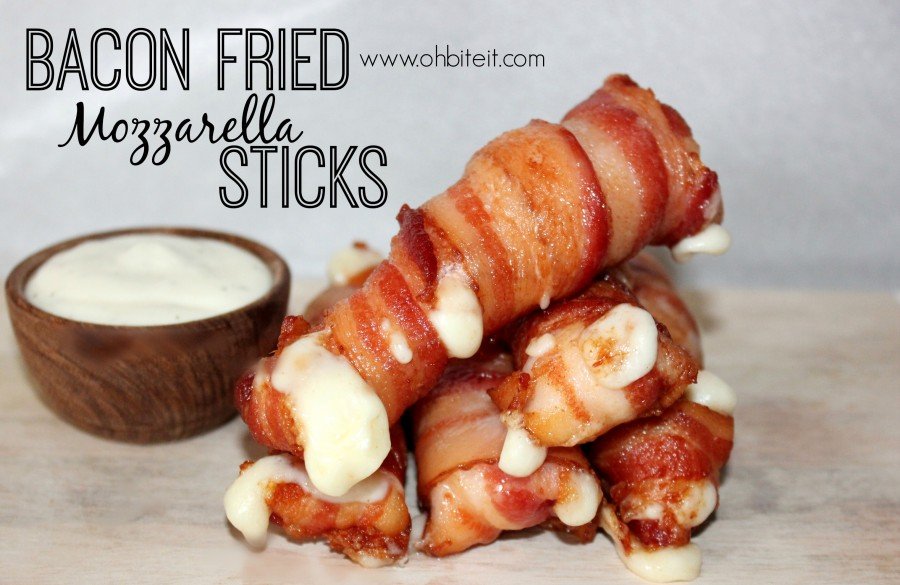 Sometimes you just need want to wrap everything in bacon, fry it up, plop down on the couch with Netfilx and call it a day..right?!….RIGHT!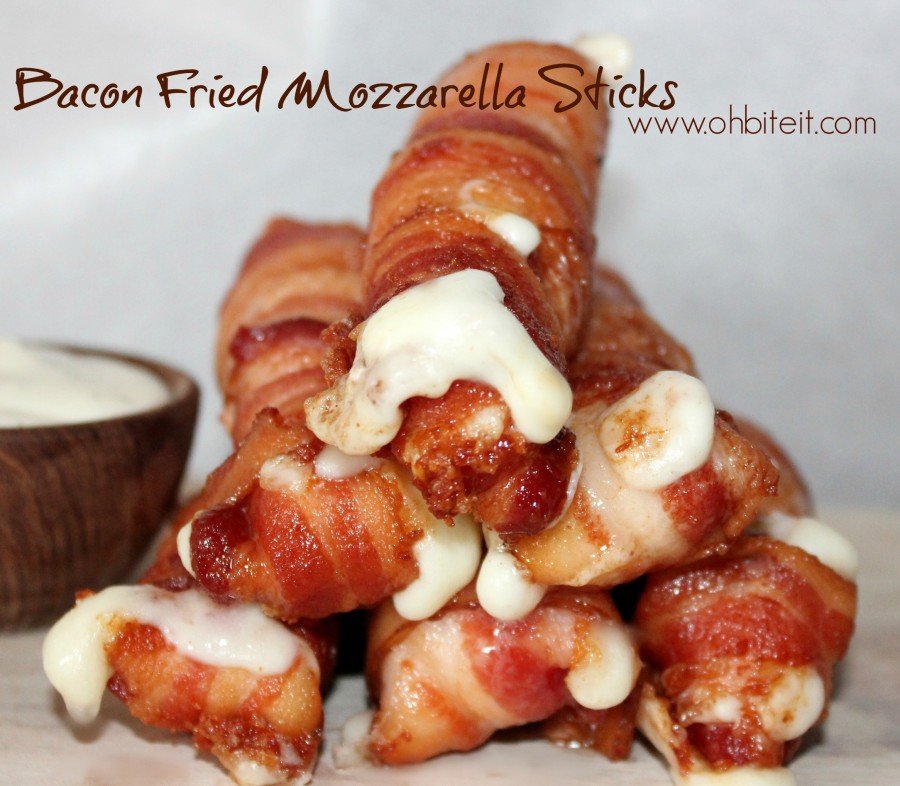 That kind of day was the inspiration for this little snack, and by 'little snack', I mean..uh, not little at all..haha!  There's really nothing small about bacon or cheese, especially when you put them together and uhhh..fry them, but sometimes you just have to do it!
~And I did.
Each melty mozzarella stick is perfectly balanced with the smoky, crispy bacon that hugs it like it's never going to let it go.  🙂
~Make a big batch of these babies and get that remote ready~ : )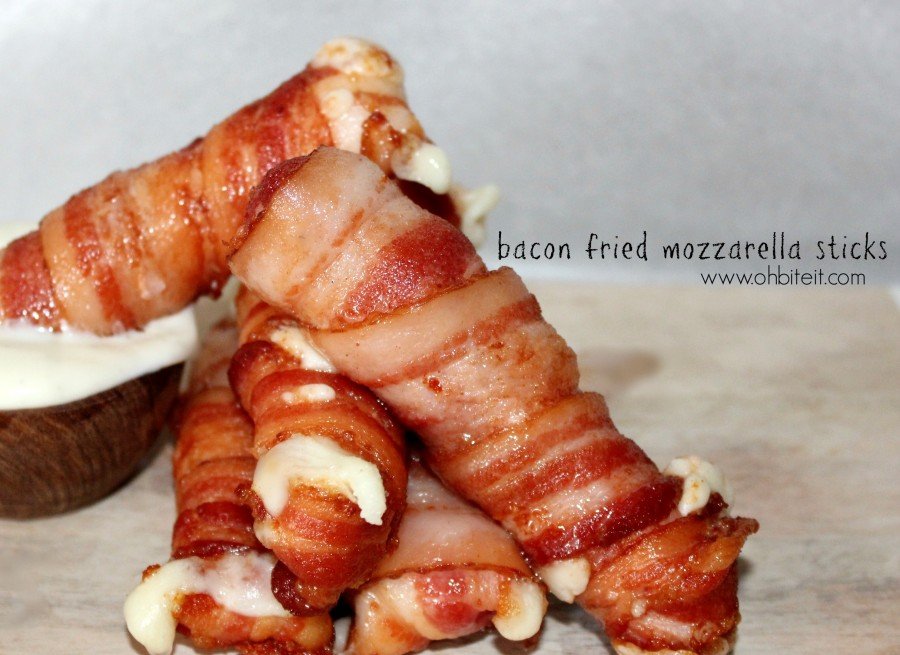 What you'll need:
1 lb. bacon..2 slices per mozzarella stick!
approx. 6 mozzarella cheese sticks
oil for frying..I used Canola
toothpicks
Ranch for dipping…or any dippers you'd like!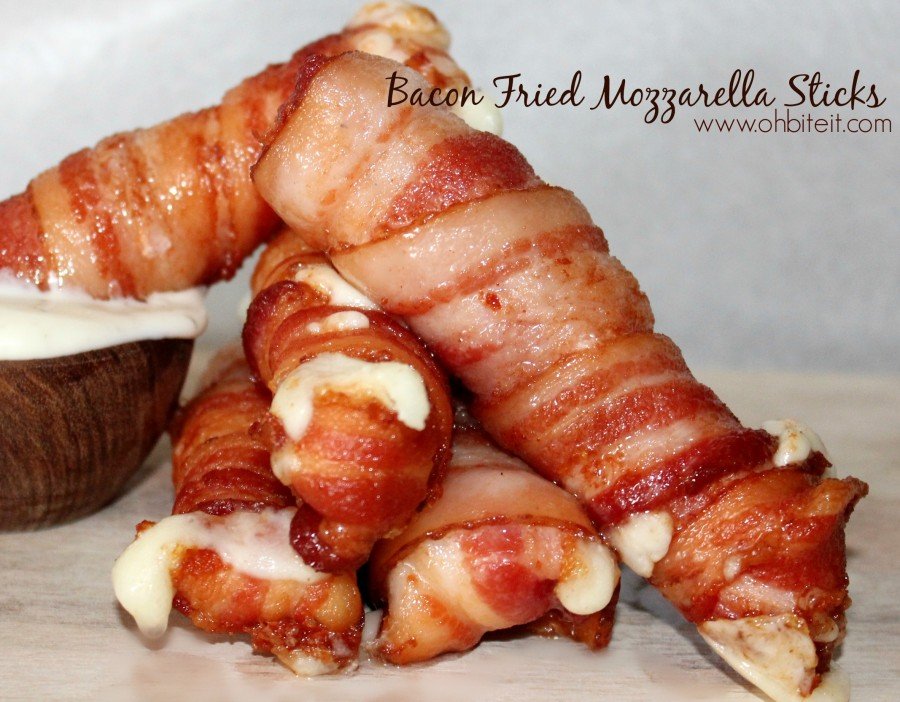 Directions:
The first thing you need to do is FREEZE the CHEESE.  🙂  At least for a few hours!
Lay out a slice of bacon, and place a frozen cheese stick onto it..pulling up the bacon ends to cover each end of the cheese…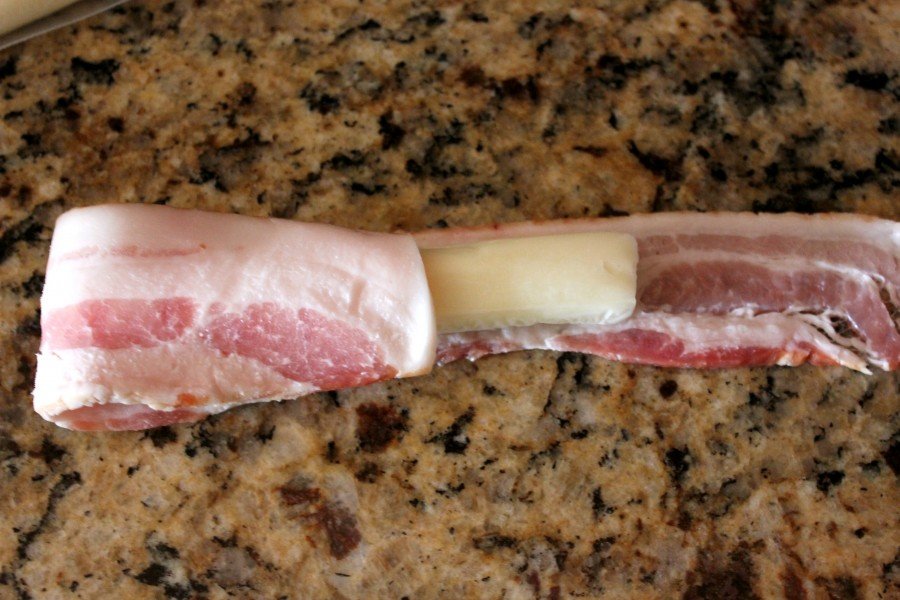 Now wrap another slice of bacon around the cheese stick, using it to secure the first bacon slice.  Use a toothpick to secure the bacon while frying!
Fry them up in hot (350 degree) oil, until they're crispy and golden, let them cool on some paper towel.
Serve them with some ranch for dipping!  And DIG IN!  ~Enjoy!!   🙂