HAPPY ST. PATRICK'S DAY!  🙂
Is there anything better than boozy meat on a stick??  I think NOT!  🙂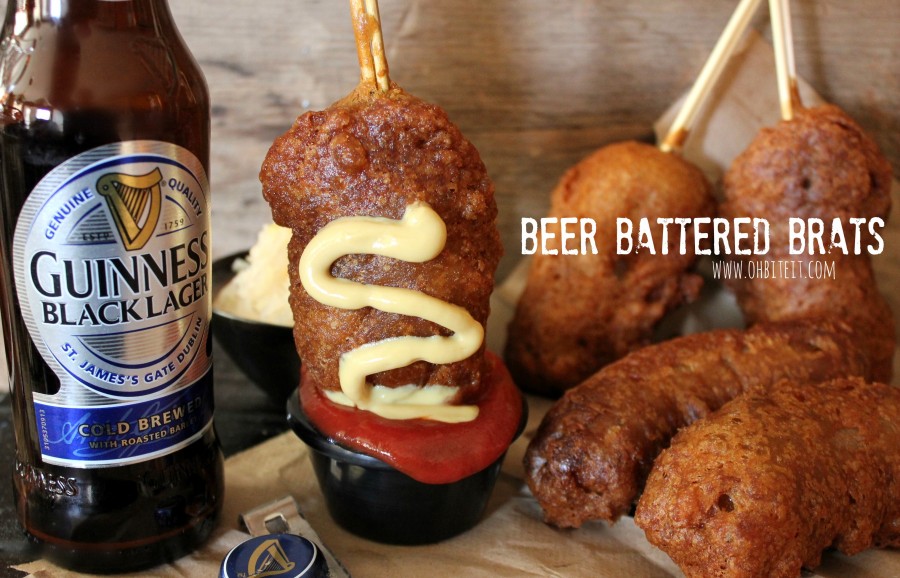 This isn't a corn dog for the kids, OH NO…these are adult "Corn Dogs"..for sure!
The dark guinness filled crispy crust is the perfect snuggie for that juicy brat, just waiting to burst!
~Make a batch of these fun Brats the next time you want to take your Corn Dog eating experience to the next level!!
What you'll need:
Brats
Skewers or sticks
Mustard, ketchup, and anything else you like on your Brats
Oil for frying..I used Canola
For the Beer Batter:
1 bottle of your favorite beer
1-1/2 cup flour
2 tbsp. baking powder
salt and pepper to taste
Directions:
Par-cook the Brats, I just boiled them for a minute or two.  You can fry them raw, but I like to be sure that the middles are fully cooked.
In a medium bowl combine the batter ingredients until it's smooth…
Insert the sticks/skewers into the Brats. making sure to only go in about 3/4 of the way.
Dip the brats into the batter, and coat them evenly.
Gently place them directly into the hot (350 degrees) Oil.  Fry them until they're golden on all sides.
Let them cool, and plate them up…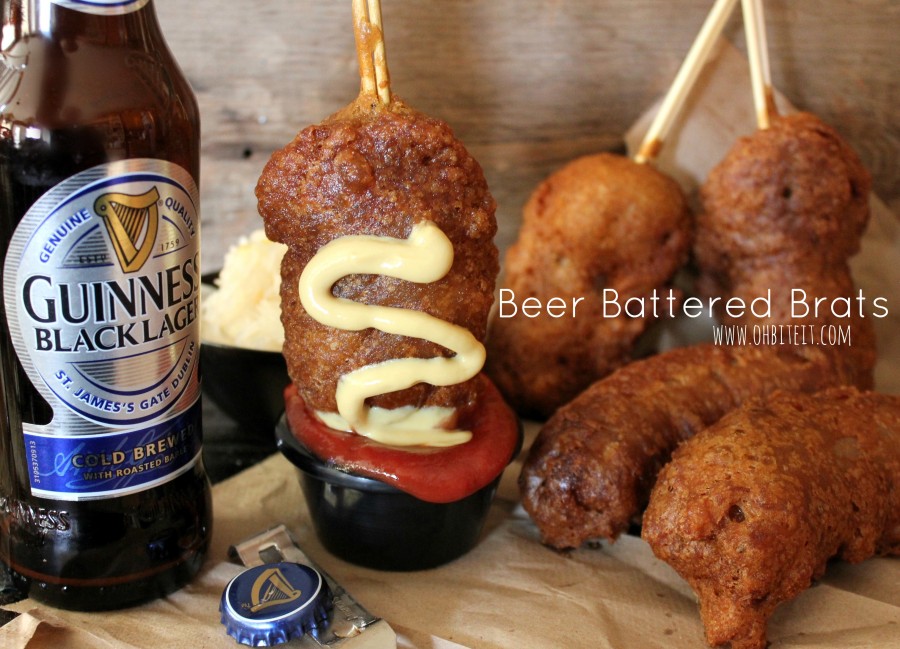 And dig in!  ~Enjoy! 🙂