Sometimes you just want a cupcake!  A simple, little, tasty treat of a cupcake that will leave you as satisfied as if you devoured ate an entire giant cake..OR Cobbler!
Not many cupcakes can do that, but this one CAN!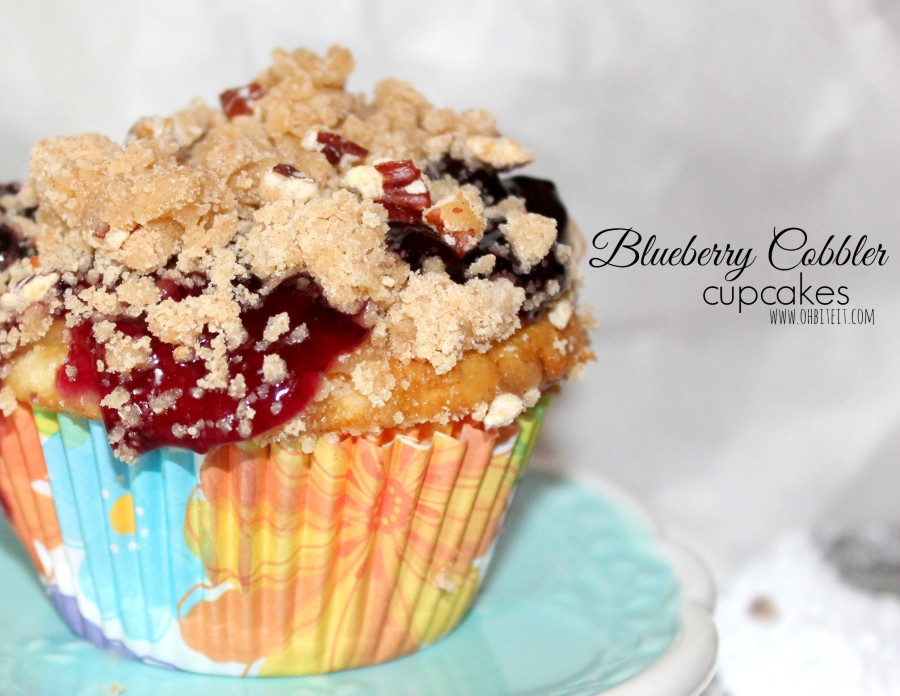 This little cupcake packs all the flavor punch of a huge, warm, and decadent Blueberry Cobbler!  The flavors are SO intense and so well balanced that this could change the way we make cobbler and/or cupcakes FOR>EVER! 🙂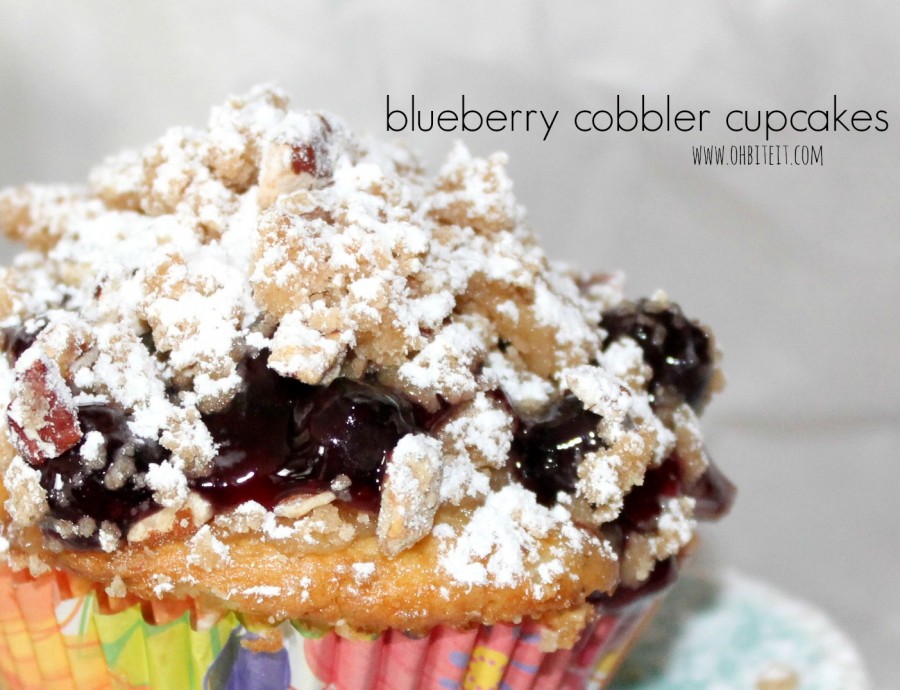 Each cobbler cupcake is filed with Lucky Leaf Blueberry Pie Filling, which keeps the cake super moist and tender!  Then they're topped with more pie filling and a crumbly cobbler layer, only to be  sprinkled with a loving dusting of powdered sugar..  they are TO. DIE. FOR!
Lucky Leaf pie filling comes in a tasty, wide variety of flavors.  They also have refreshing apple juice and ciders made from fresh-picked harvest apples, a healthy selection of apple sauce and other unique specialty fruit products, just perfect for baking.
~Check them out on FACEBOOK.. on  TWITTER,..  and on PINTEREST!
~The combination is one of a kind..make LOTS!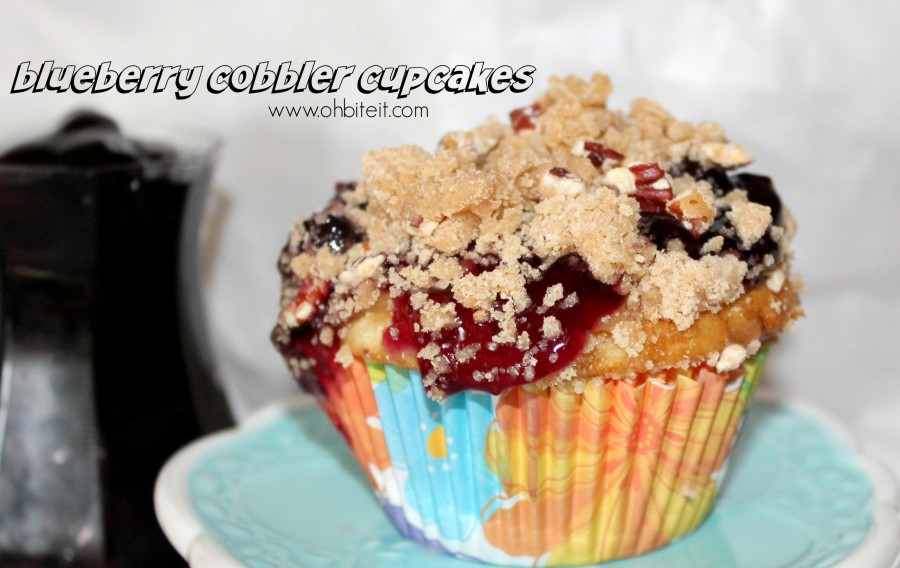 What you'll need: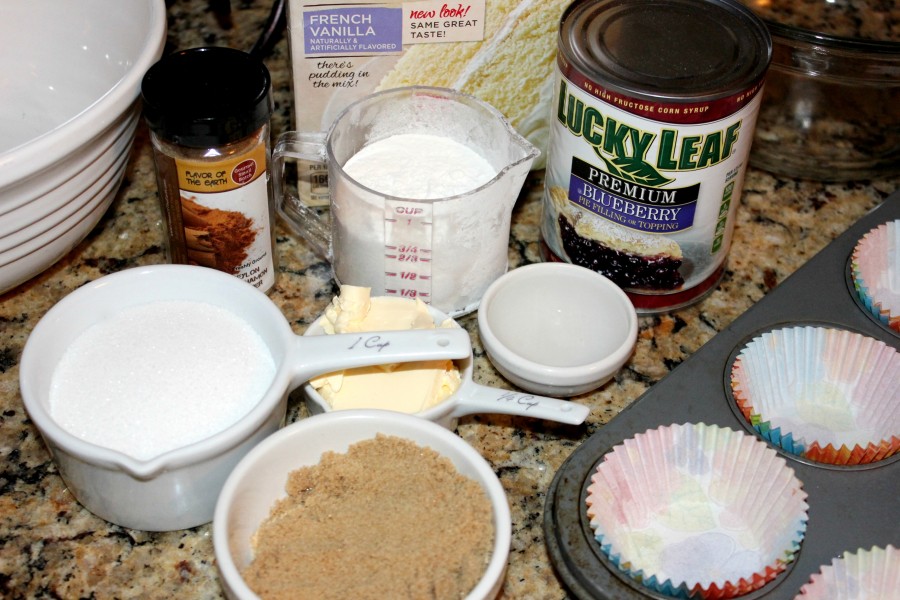 1 box of white or vanilla cake mix
1 cup of Lucky Leaf Blueberry Pie Filling..reserving some for the top.
The Cobbler Crumble:
1 cup flour
3/4 cup granulated sugar
1/2 cup brown sugar
1/4 cup butter..softened
2 tbsp. chopped nuts of your choice
a small splash of water, if necessary to bring it together.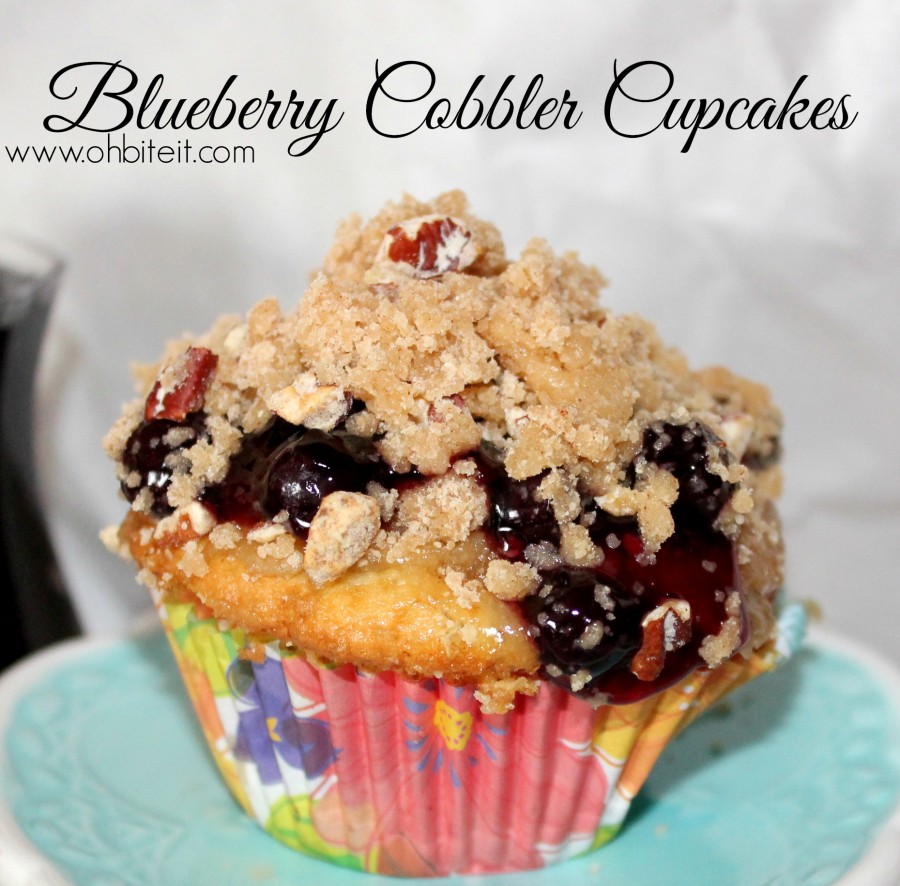 Directions:
In a medium bowl, mix up the cake batter according to the box instructions…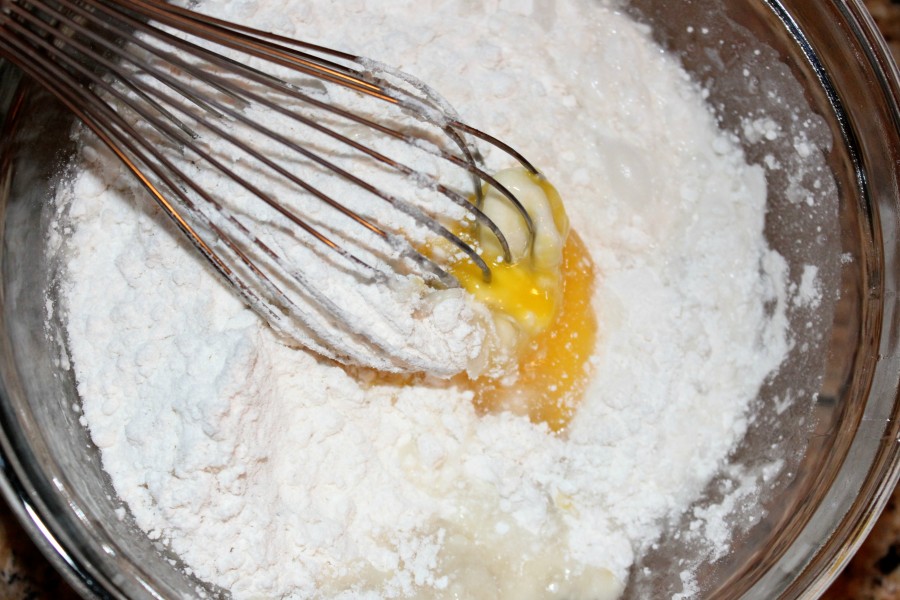 Pour the batter into each of your cupcake liners about 1/2 of the way up and drop a tsp. of blueberry pie filling into the center of the batter…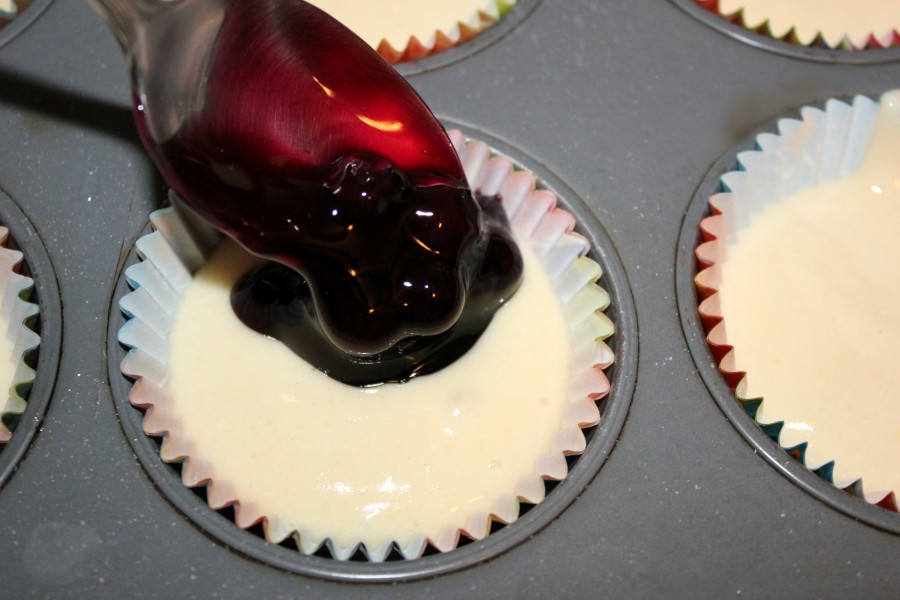 With a fork, swirl the pie filling around so it's even, and pretty…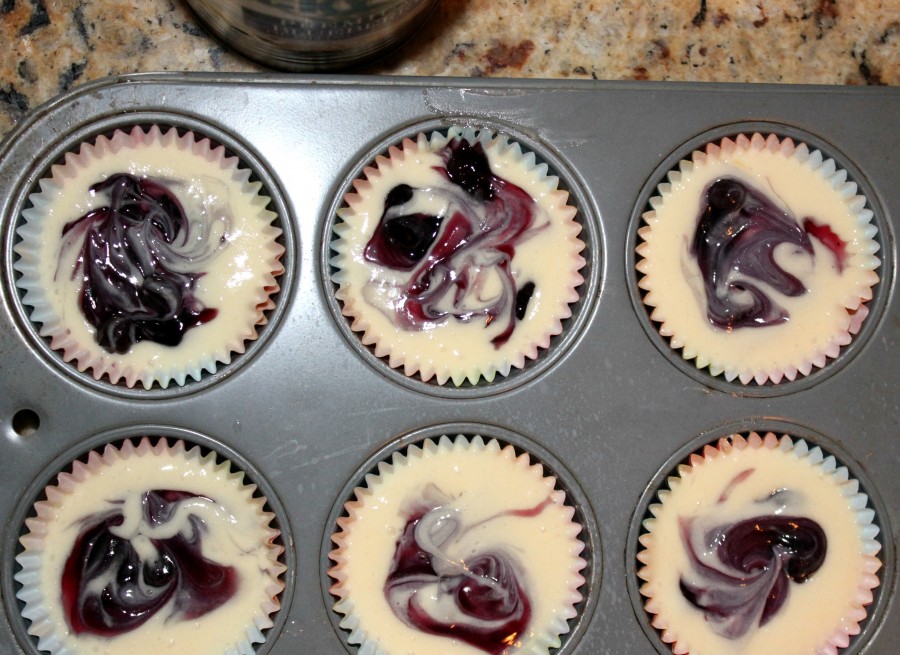 Bake them at 350 for approx. 15 minutes.
While they're baking, make the cobbler crumble but combining all of the ingredients until it's a sand-like texture, set aside…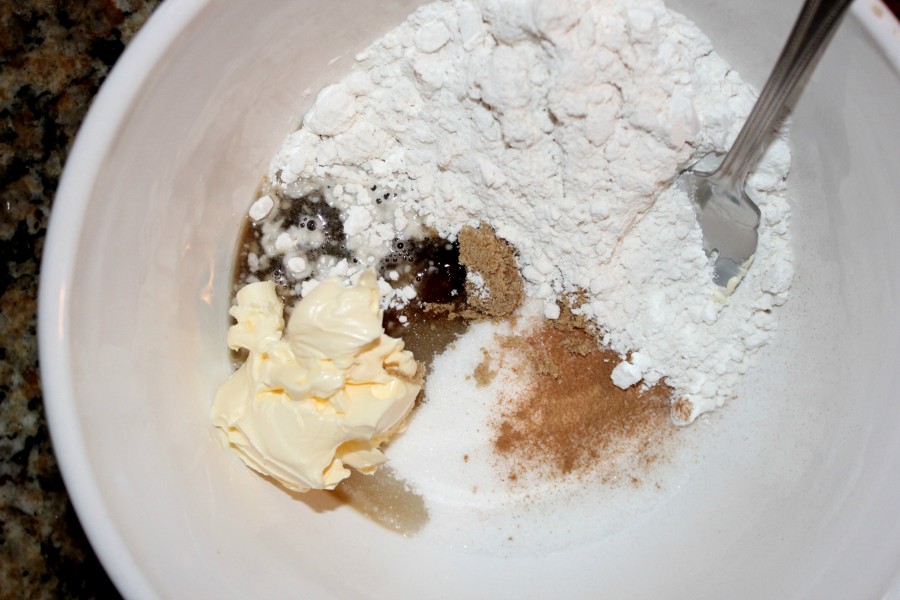 Take out the cupcakes and top them with a dollop of the blueberry pie filling and a sprinkling of the cobbler crumble…Then back into the oven they go for approx. 3 minutes, or JUST until the topping darkens just a little bit…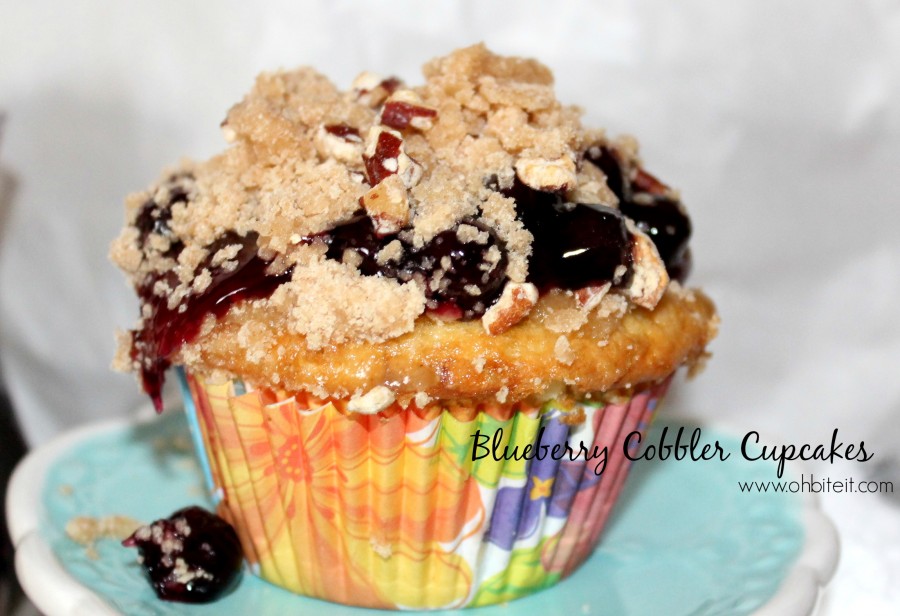 Let them cool for a few minutes..that fruit is HOT stuff…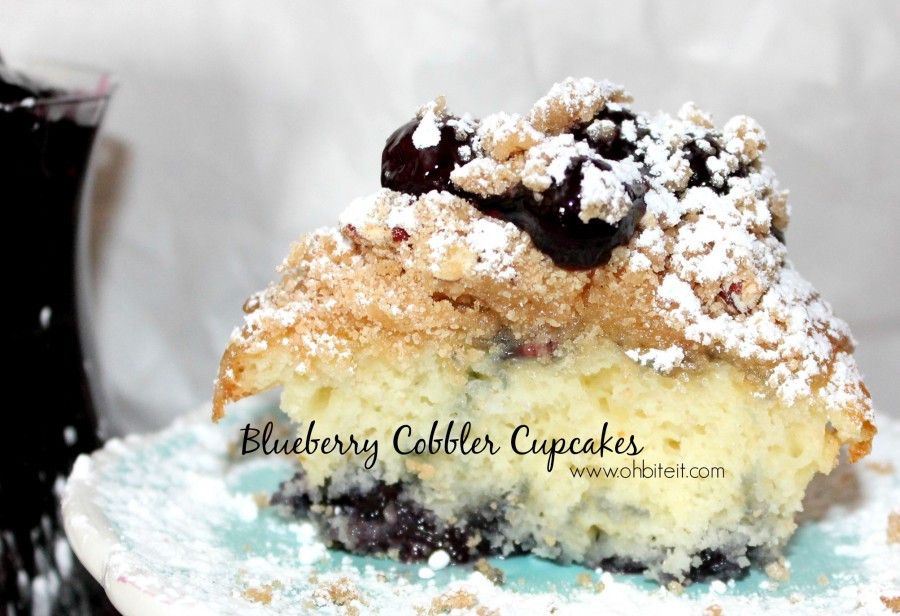 NOW~  you can dig into the BEST Cobbler/Cupcake mash-up of ALL time!  ~Enjoy! 🙂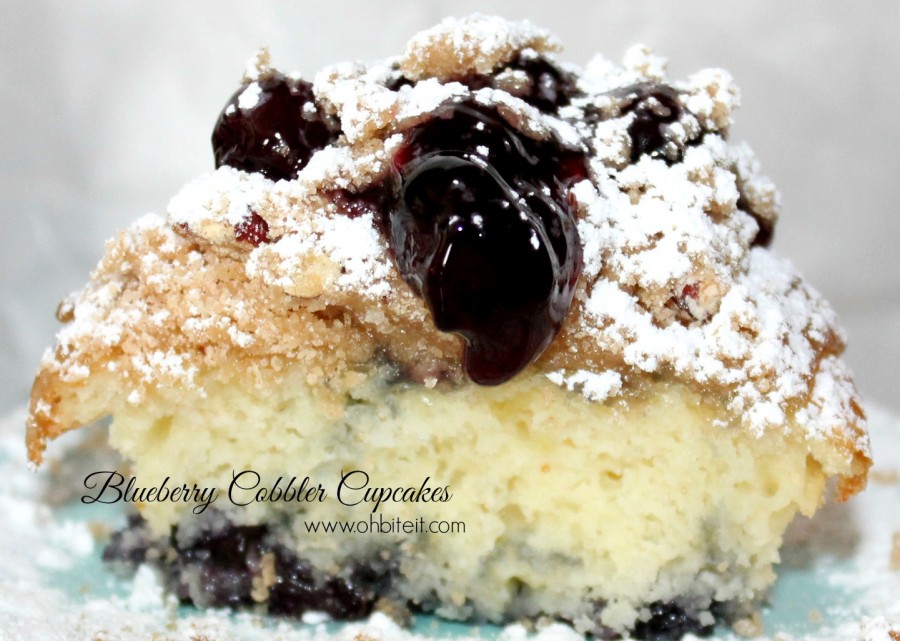 *Products provided by Lucky Leaf, however all opinions are my OWN!