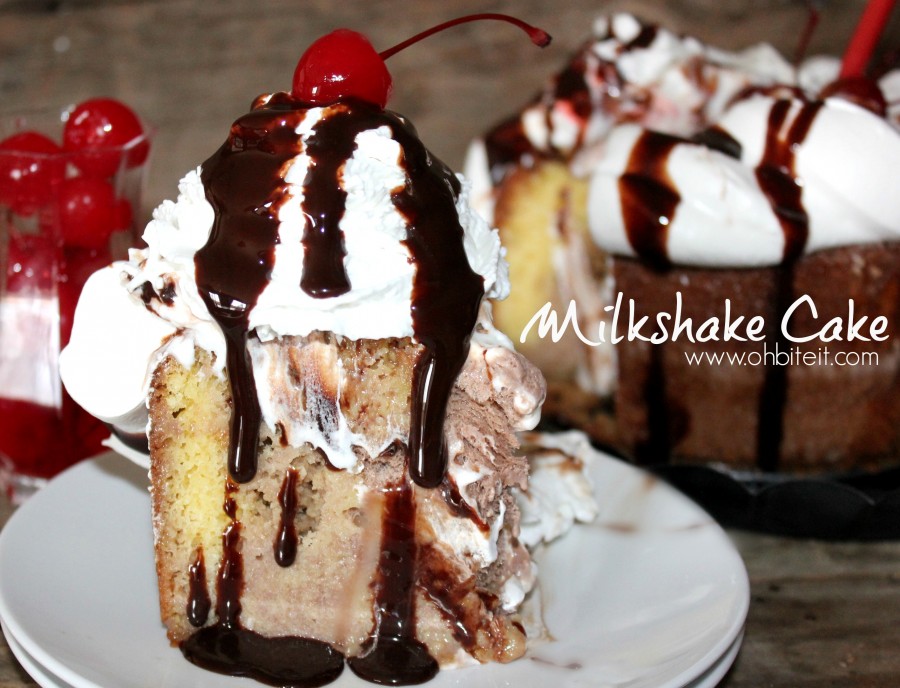 Am I the only one who can never finish an entire Milkshake?  I can't be!  Even when I get a small, I'm only good for about 3-4 slurps and then I've had it..lol!  Luckily, I was able to save the life of yet another innocent Milkshake by repurposing it inside a super simple, and delicious cake.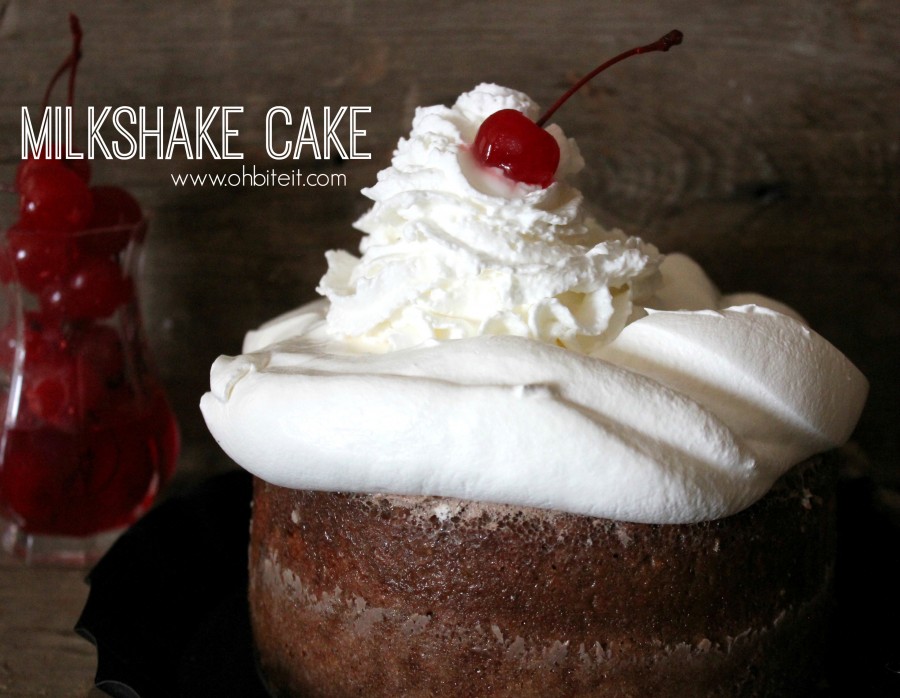 Think of this as an ice cream cake, dumbed as far down as it can possibly go. 😉
No worries, though..the result is anything by dumb, in fact..this turned out to be one of the most popular cakes I've ever made.  Almost embarrassingly easy..but totally worth the shame!  And the possibilities are endless..give this method a try, you'll love it!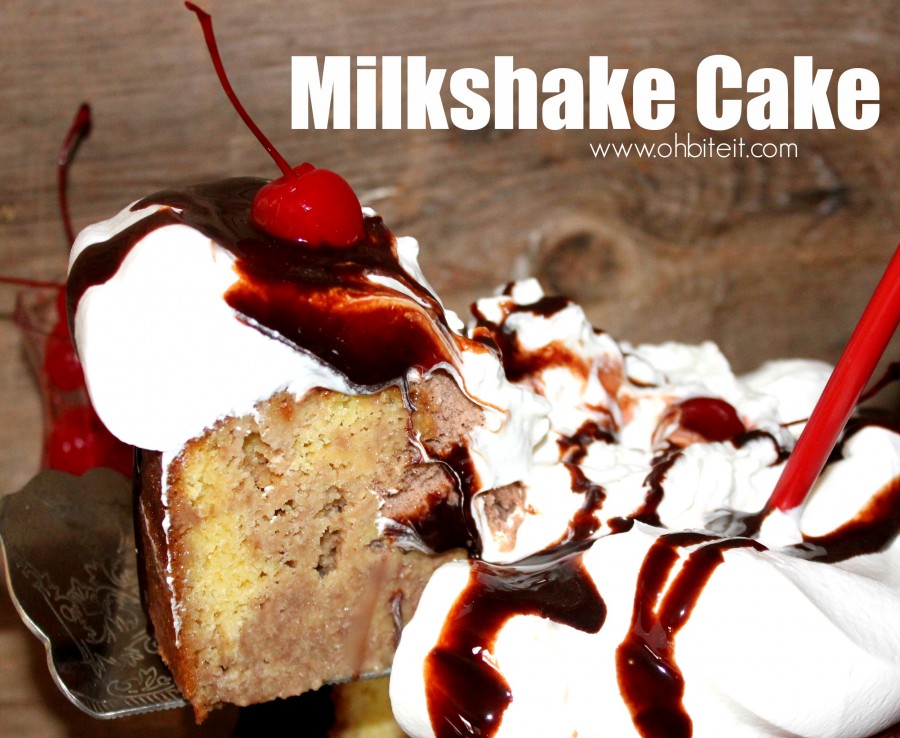 What you'll need:
1 box of your fave cake mix
1 cup or so of a semi-soft milkshake..(so it's spreadable)
2 cups Cool Whip
Whipped Cream..optional
Cherries..optional
Chocolate Sauce..optional
Directions:
Prepare the cake batter according to the box directions, and bake it accordingly.
Let it cool, and poke holes evenly around the cake…
Pour the milkshake all over and inside the holes…
Place it into the freezer for a few hours, or until it's frozen…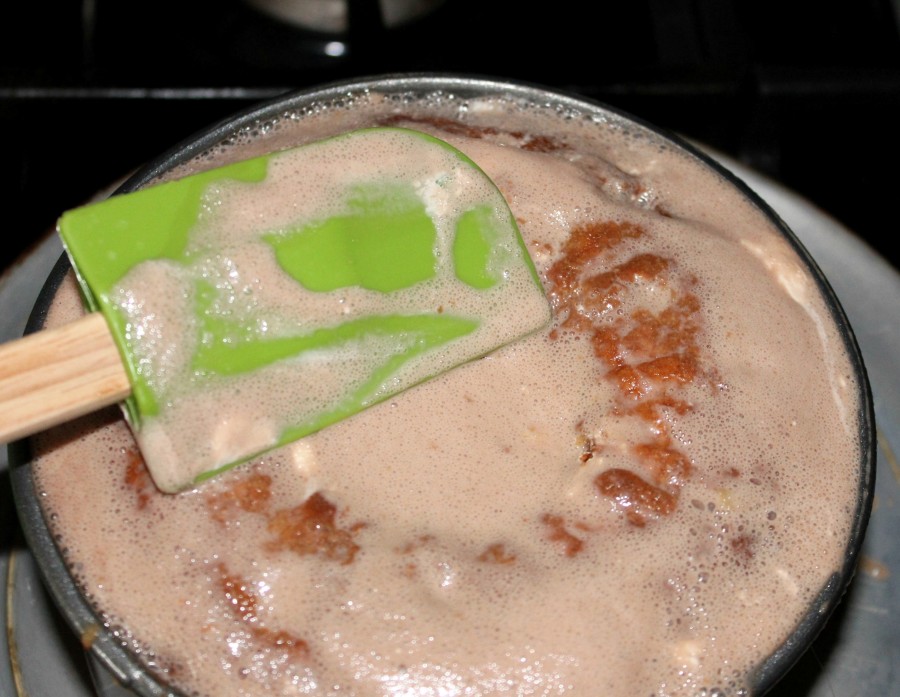 When you're ready to serve, simply top it with all of those fun milkshake toppings and serve it up! It's cool, creamy and creative! ~Enjoy!