Sometimes I get these weird ideas that just pop into my head..I cant help it!  But when it happens (which is all the time..lol) I HAVE to bring them to life.  I'm left with no choice, I could very well go crazy if I don't do it.  🙂
~And just in case you were wondering// um..this was one of those ideas..haha!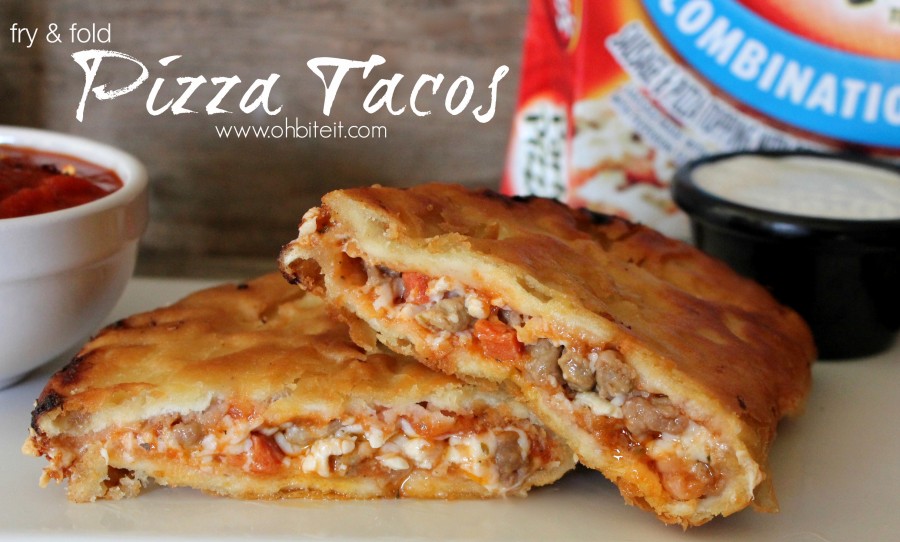 I just thought it would be fun to create a crispy, crunchy taco-style pizza that would be unique, delicious and super fun to eat!  If anything, these are a cute conversation starter and the WOW factor is huge!  You can choose any variety of Pizza you'd like, and you literally fold it, and shallow fry it!  They're stupid easy..!  And CRAZY DELICIOUS!
The crust gets SO amazingly crispy & yummy, and that melty, cheesy, pizza-stuffed filling is unreal!
You will hear so many Oooh's and Ahh's (coming from yourself..lol) ..you'll be the star of your snack show for the entire day!  Serve them with some Ranch or Marinara for dipping ~ YUM!!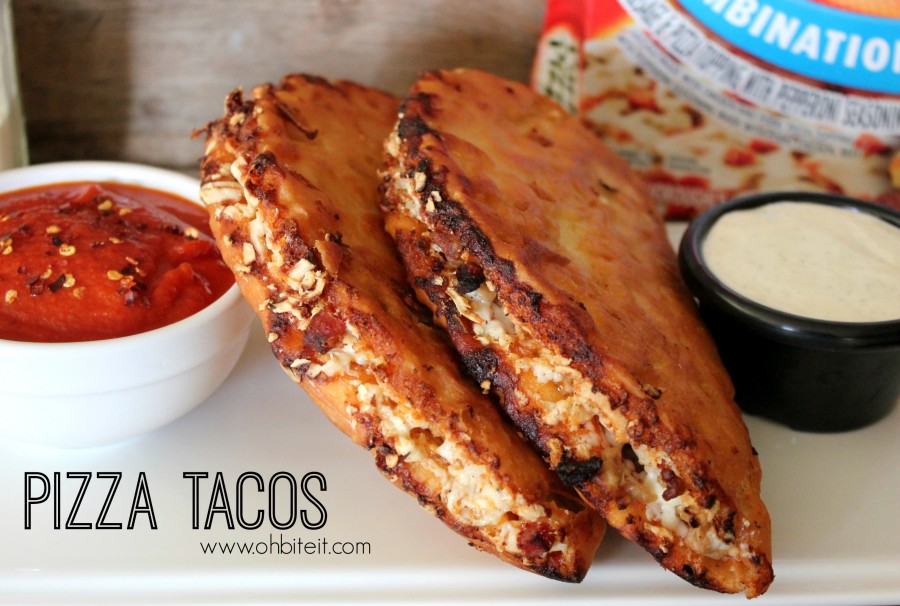 They couldn't be any easier!  Make a HUGE and fast batch of these, grab that awesome spot on the couch (you know the one), turn on Netflix and settle in!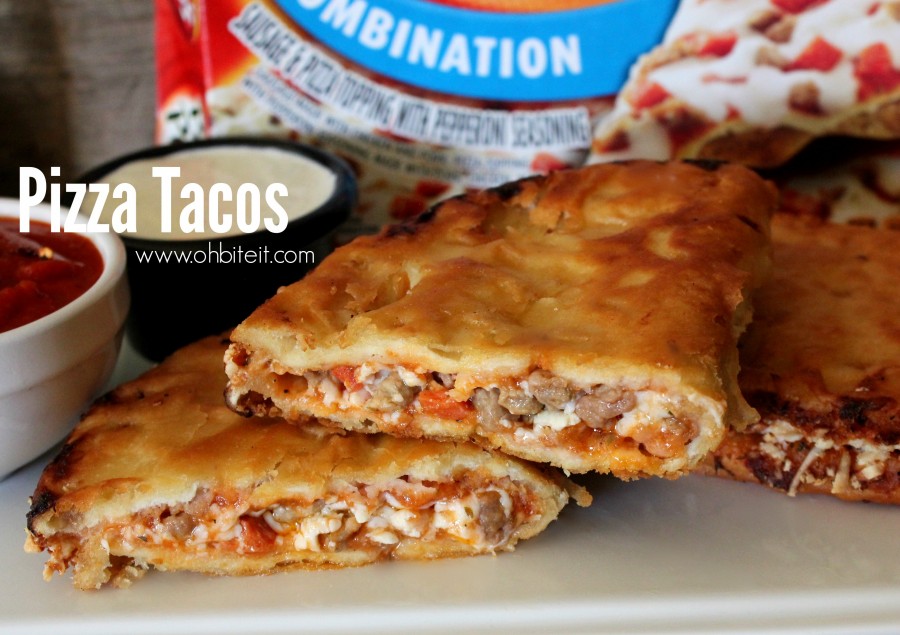 What you'll need: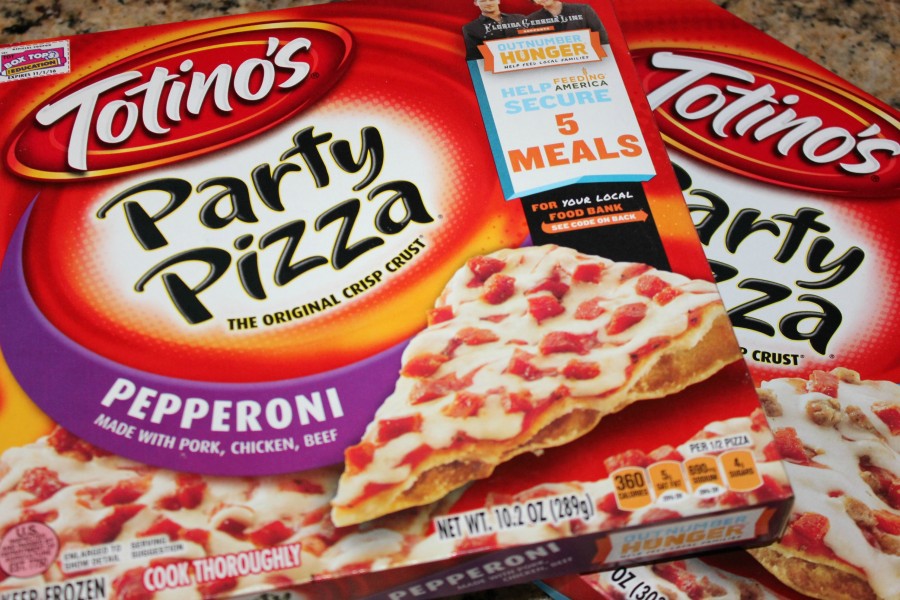 Small frozen pizza..such as Totinos!
Oil for shallow frying..I used Canola
Ranch and/or Marinara for dipping
Directions:
Defrost the pizza (they don't have to be all the way defrosted),,but foldable!
Gently fold then in half.
Add about 2″ of oil to a fry pan and fry them up, evenly on both sides..until they're golden, melty and crispy!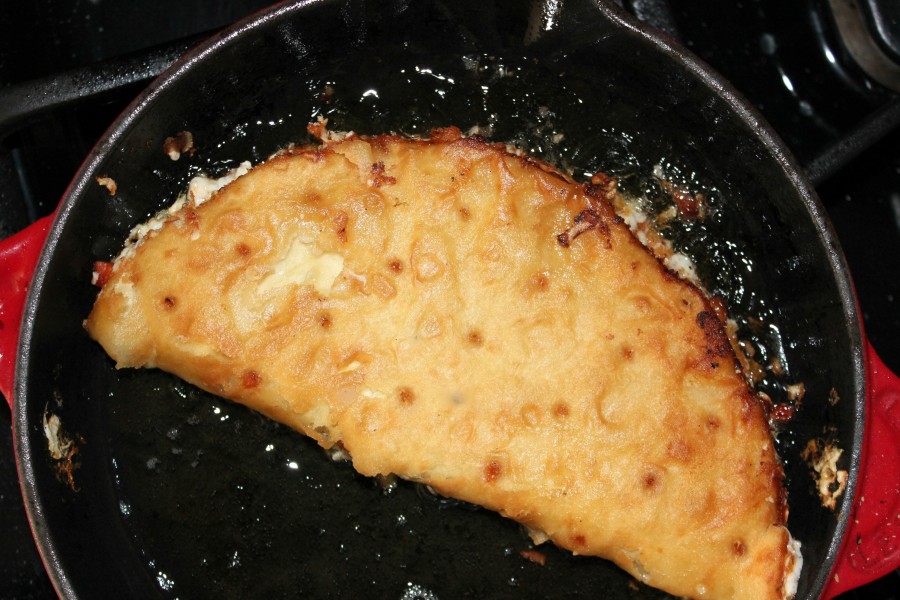 Serve them up nice and warm…
Grab one for YOU…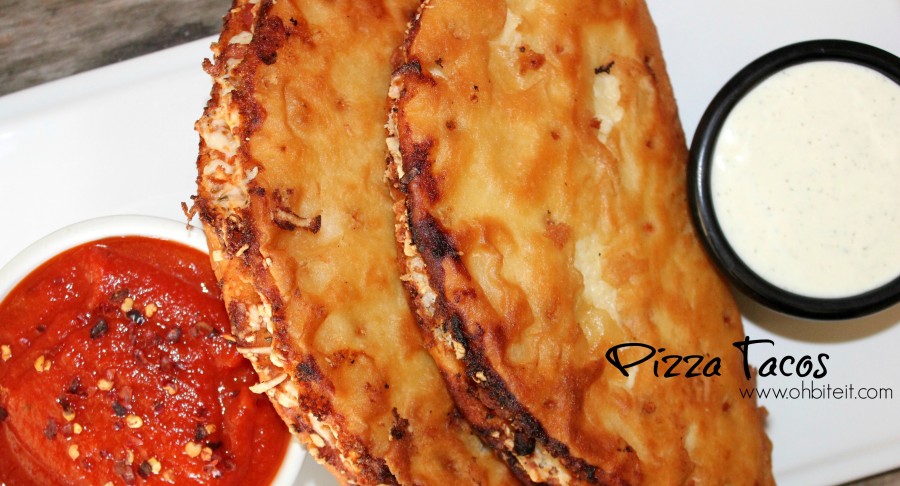 And dig into the BEST Pizza Taco EVER!  ~Enjoy! 🙂