I named this cake "Sangria Cake"..but I'm calling it 'Cake' Shelton!  Why??  ..well, because I adore Blake Shelton AND he just happens to have the most amazing new song out right now called "Sangria".  Sooo..what better time to create a Sangria Cake..and call it "Cake" Shelton?!  Right?/  …RIGHT!  Plus, it's Spring and we need a fruity, refreshing cake..filled with um..wine!!  🙂
I hope he won't mind…LOL!  😉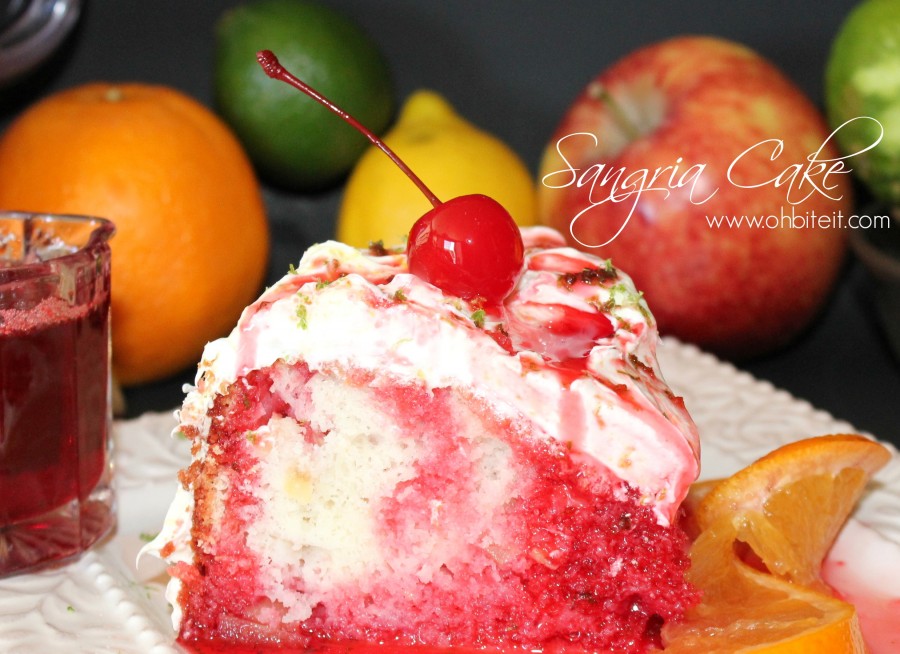 Now, back to this incredible, amazing and one of a kind cake.
Happy NATIONAL WINE DAY!  This is the day we've trained for~  and it falls on a FRIDAY.. WOOHOO!  🙂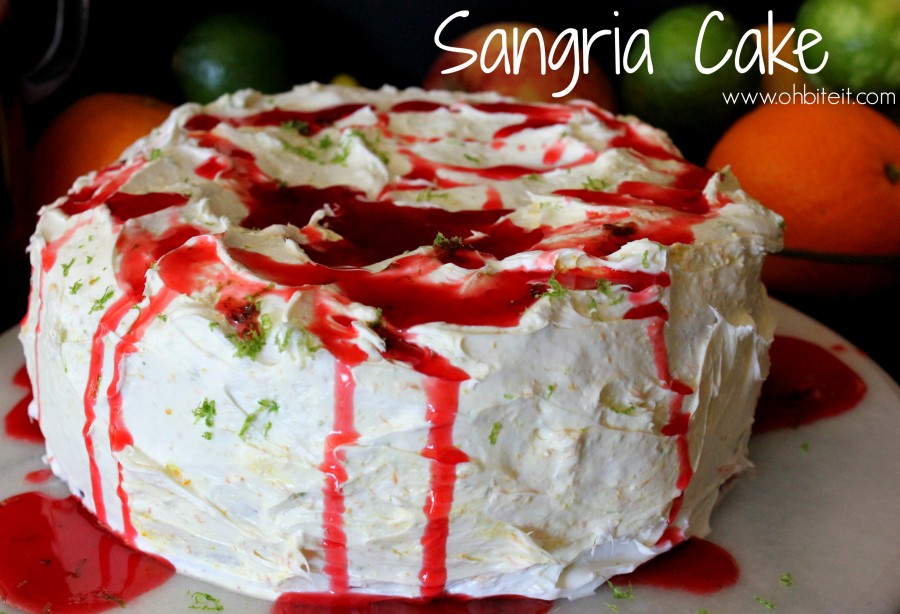 Oh..and it's served COLD!  This cake will be the life of the party~ at least until you've had a few pieces!  🙂 
What you'll need:
9″ round cake pan
1 (1lb.) box of white cake mix
4 EGG WHITES…NO YOLK..it will make your cake yellow!
2 cups of whipped white frosting
One Apple..small dice
The zest of one Lime..plus reserved juice
The zest of one Lemon…plus reserved juice
The zest of one Orange…plus reserved juice
The juice of all that citrus to replace the water in the cake!
The Sangria Syrup:
2 cups Sangria..OR Red Wine!
1 (3.4 oz.) packet of  JELLO..I used Strawberry flavor
1 tsp. of Grenadine..optional
Directions:
Chop up the apple into a small dice, drizzle with some lime juice to prevent browning, set aside…
Mix up the cake batter, making sure to replace the water with the citrus juice.  Then gently fold in the chopped apples…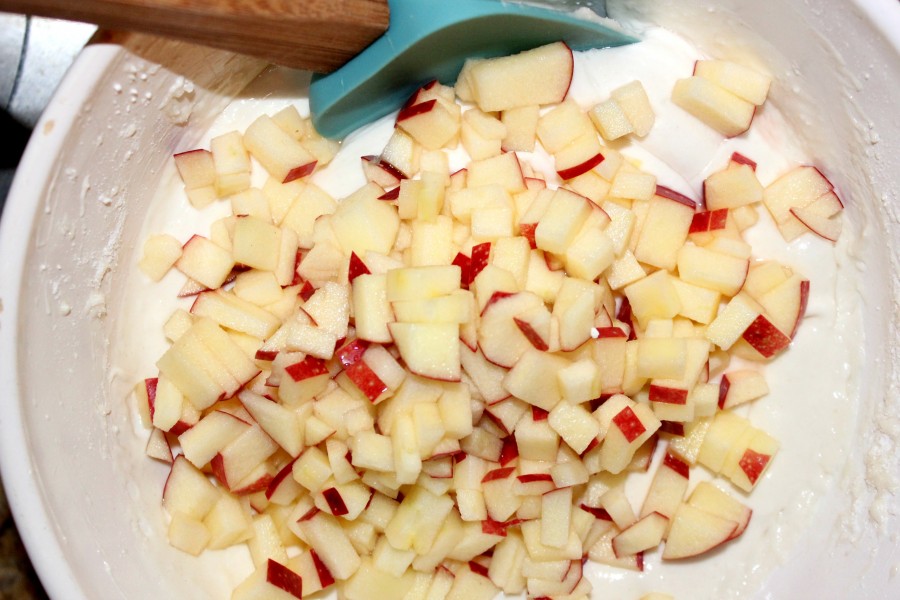 Pour the batter into a sprayed cake pan, place it onto a sheet pan to avoid a spill-over,  and bake at 350 degrees for approx. 25-30 minutes, or until it's golden and cooked all the way through…
Let it cool completely!
While it's cooling make the frosting.  Zest the citrus into the frosting, reserving some zest for the top of the finished cake!  Set aside, or in the fridge.
Now make the Sangria Syrup.  Simmer the Sangria (or red wine), with the Jello until it's reduced by 1/3 and semi-thick.  Set aside to cool.
When the cake and the syrup have cooled, DO NOT REMOVE THE CAKE FROM THE PAN!!, poke the cake evenly using a chop stick..or fork  Then pour the Sangria Syrup all over the top, and into all the pokes.  Reserve some syrup for the top of the cake if you'd like that dramatic "sangria" look!
Put the cake into the fridge for at least an hour to set up!
When it's fully set, it's time to frost it..ALL OVER, with that zesty frosting…
Add some zest to the top, because..gorgeous!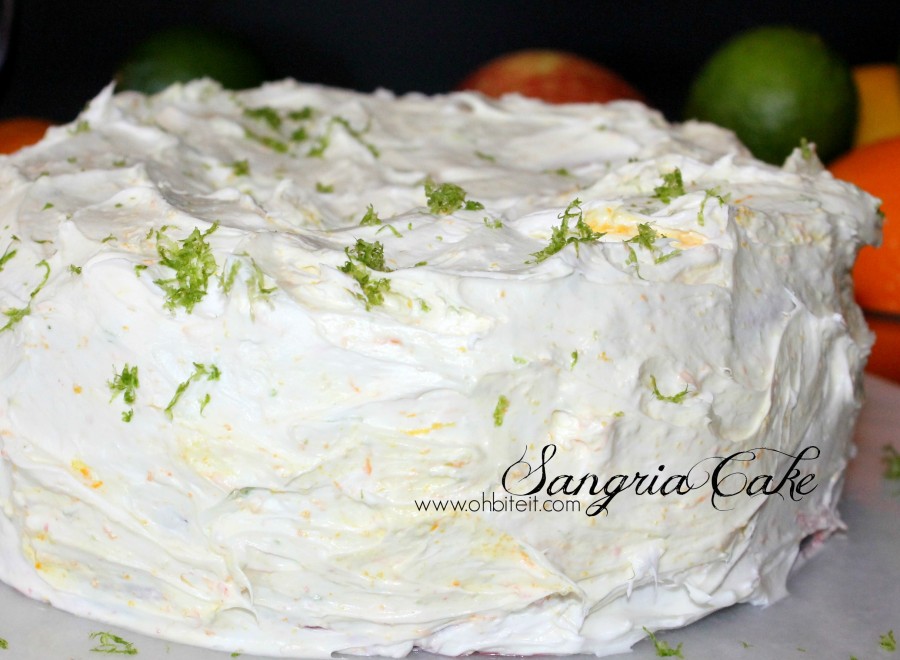 Serve it up..and grab a plate for YOU!
Then do what comes naturally ~Enjoy! 🙂