When I make a simple biscuit, it drives me crazy to think about leaving it simple, leaving it umm,, empty..if you will..lol!
Oh, I know all about the buttery, warm, tender middle, the light & flaky sweet simplicity of it all///but, I'm still compelled to embellish.
This time I twisted things up Taco style, and the result was AMAZING!  Each warm biscuit bowl is filled with all things Taco and then topped with all the things that make Tacos tastier!
They're fun, simple and a great way to get the entire family to agree on an easy weeknight meal, or a fun, festive weekend treat!  Taco Muffins are as cute as they are tasty~
~Make LOTS!!
What you'll need: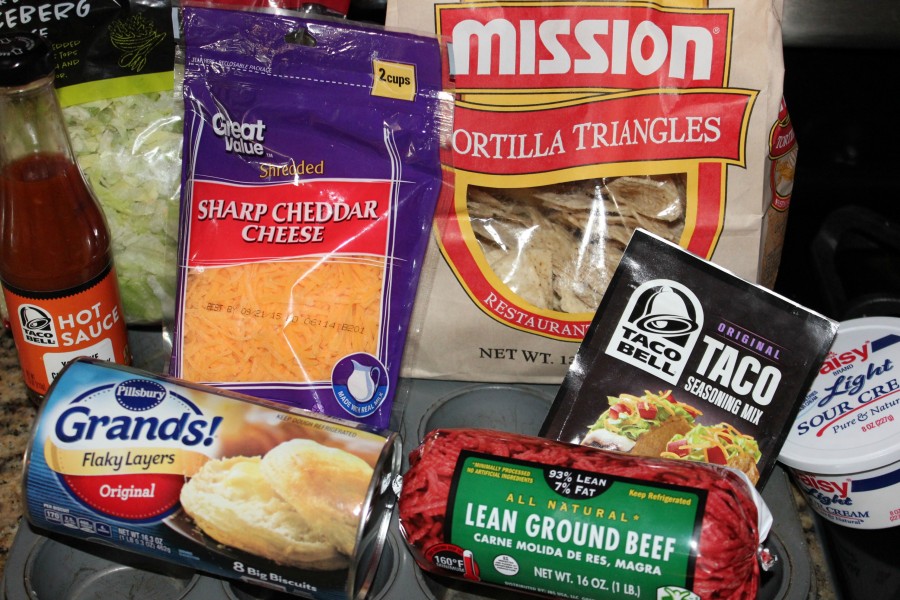 1 container of Pillsbury Flaky Layers Biscuits (8 count)
1 lb ground beef
1 packet Taco seasoning
Tortilla Chips for garnish, and crunch
Salsa, lettuce, cheese, sour cream, and any other Taco toppings you like!
A muffin pan
Directions:
Bake up the biscuits by placing one inside each section of the muffin pan, just smush those babies in there…

And while they're warm, use a spoon handle  or small jar to gently push them in (making sure not to go all the way through), creating a little hole that needs to be filled with Taco goodies…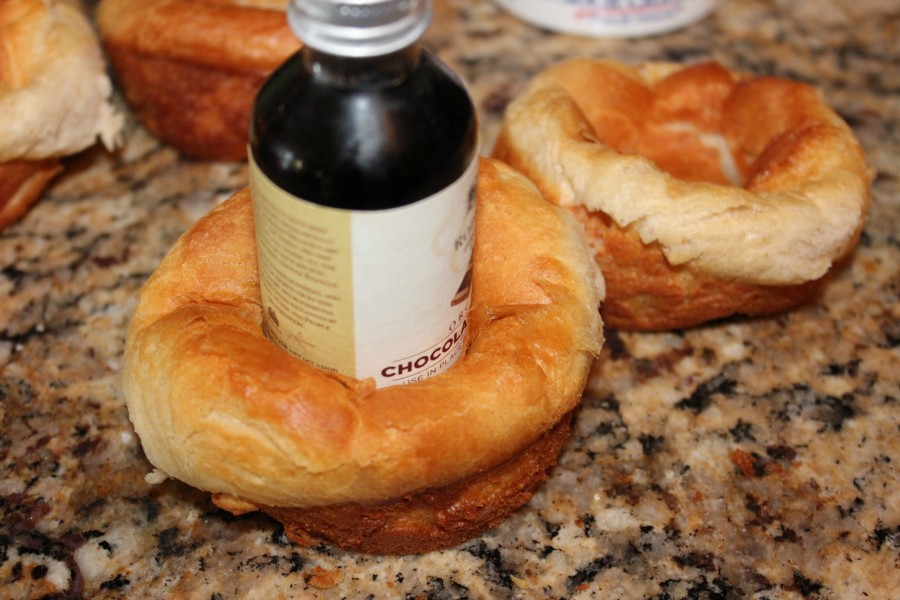 Now..fill them up with all things TACO!  Add a chip or two for serious scooping!
Plate them up..
And DIG IN!  ~Enjoy! 🙂