As if it isn't bad enough that one of my biggest passions in life is creating State Fair style food, and actually owning a State Fair isn't too deep into my bucket list…
..NOW~  now it seems as though I'm compelled to morph the worst of the BEST State Fair inspired foods into one giant, booty-streatching, pants-popping, creation!  I say~ OHhh well!  🙂
If this is wrong, I don't want to be right.
I mean, this should have been done years ago dontcha think??
Just feast your eyes on this fun Chili spiced Funnel Cake "bed" that lovingly snuggles all things Taco! Ditch that crumbly shell, and jazz up your Taco in the best way ever…with some fluffy, warm, crispy ..Funnel Cake!
The festive and fun, slightly spicy funnel cake provides the best flavor balance for that tasty, taco-flavored ground beef and smooth, cool avocado!  A few jalapeño slices scattered around with a nice drizzle of sour cream and your mouth will be in for a ride better than any State Fair can give you! 🙂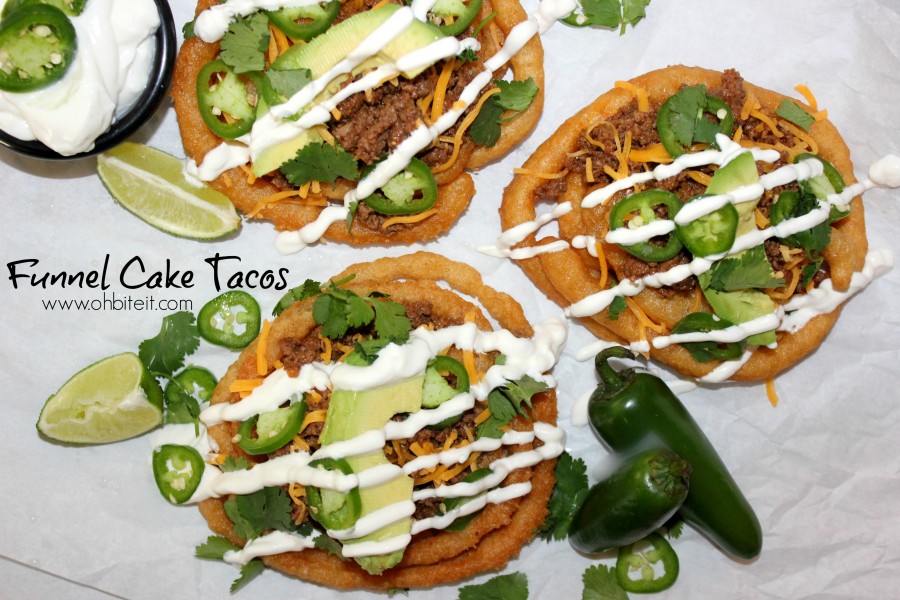 ~So go make that regular weeknight dinner feel like a Saturday night at the Fair! 🙂
What you'll need for 4 large Funnel Cake Tacos:
All your fave Taco ingredients..I used ground beef and the regular Taco topping suspects!
The Funnel Cake:
1 cup Pancake Batter
a pinch of Chili Powder..optional
Oil for frying,.I used Canola
A ziplock baggie to use as a "funnel"
Directions:
Heat up about 3″ of oil to 350 degrees in a deep pot, or you can use a deep fryer.
In a large bowl, mix up the pancake batter according to your box instructions, and add a dash of Chili Powder…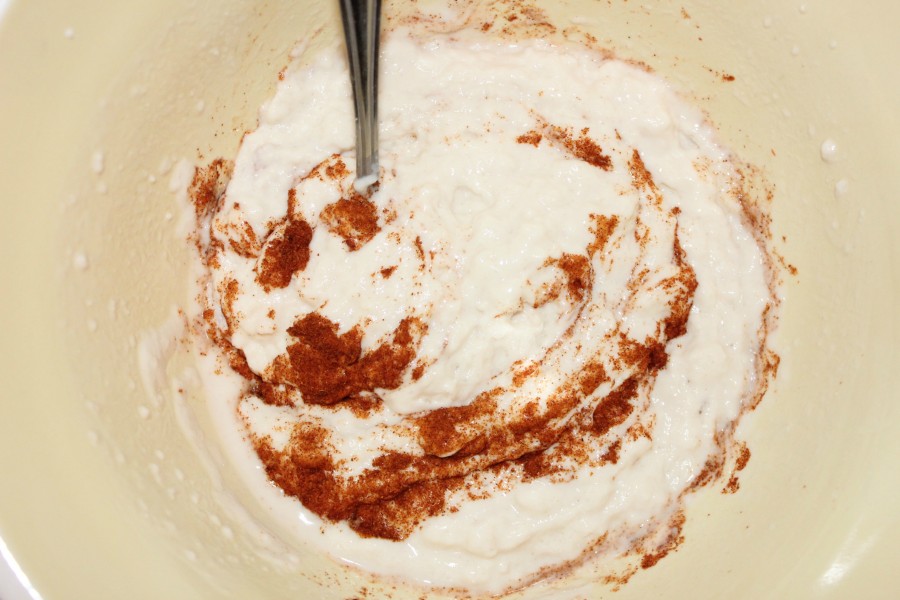 Add the batter into the ziplock baggie and cut off small snip at the tip of the bag.
Squeeze the batter into the oil in a circular motion, creating a round funnel cake, let it cook about 1 minute or so and then gently flip it over to cook the other side.  Take them out when they're golden…  Only fry up one at a time.
Let them cool…
Now simply top each funnel cake with your taco stuff, and smile!
Take a bite and smile even bigger!  ~Enjoy! 🙂