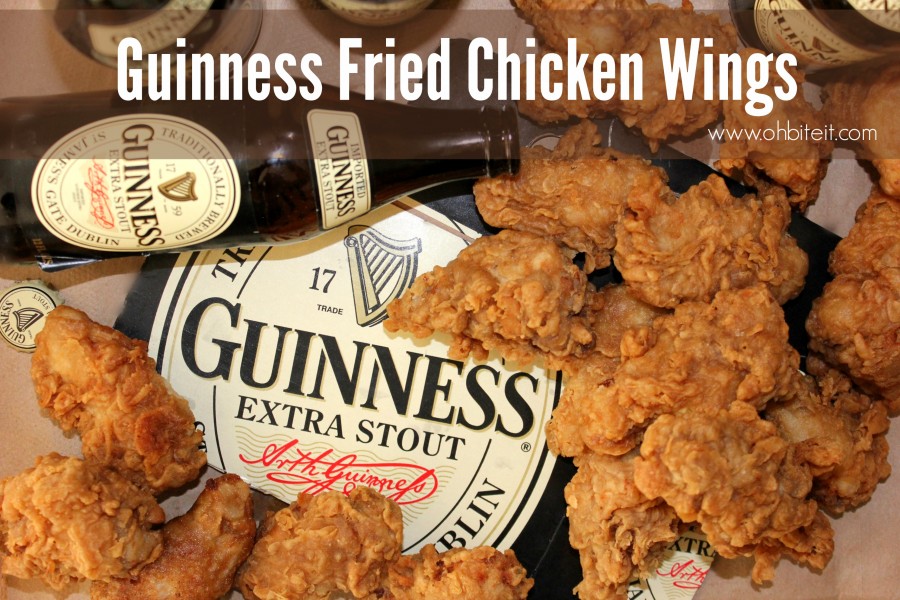 Well, it was only a matter of time until I boozed up some good old Chicken Wings.
I mean, this doesn't really surprise you does it?  Why should America's favorite snack, not become one with America's favorite beverage?!  Sooo…here we are!…Aaaand ..you're welcome..haha!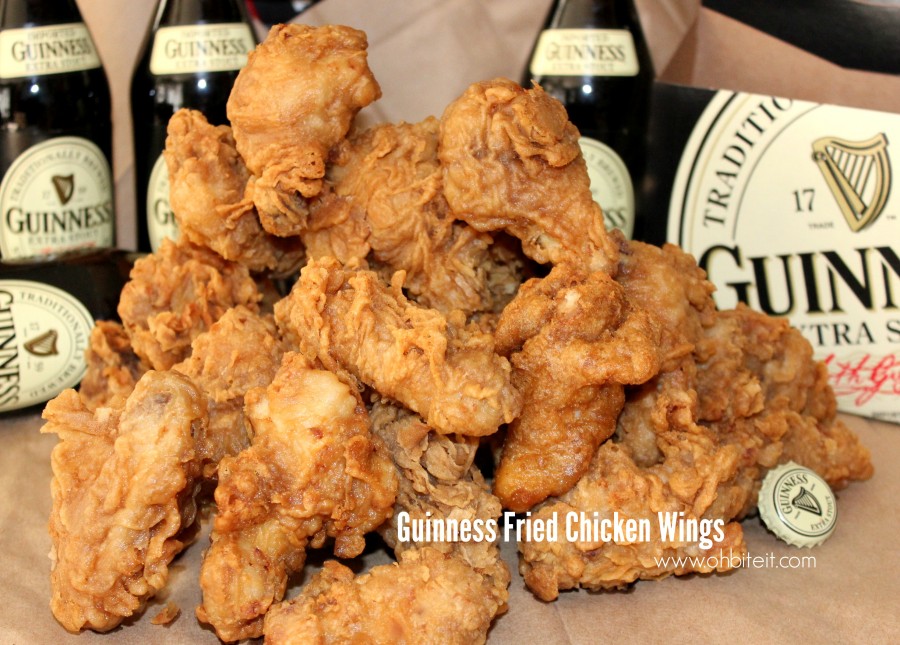 These fun and booze filled finger foods are not just an amazing conversations starter, they're also SO delicious!  The dark Guinness beer gives them a crispy, yet rich depth of flavor and a super moist, tender bite that knocks them out of the park!  The only thing that might make these better is a side of some beer cheese dipping sauce.  Yep..you should DO that! 🙂
Make a HUGE batch of these, they go quickly…oh, and be prepared to give out the recipe~  trust me!
What you'll need:
approx. 3lbs. of chicken wings
1 bottle of guinness beer
1 quart buttermilk
4 cups flour..divided
1 tsp. cayenne pepper
1 tsp. garlic powder
oil for frying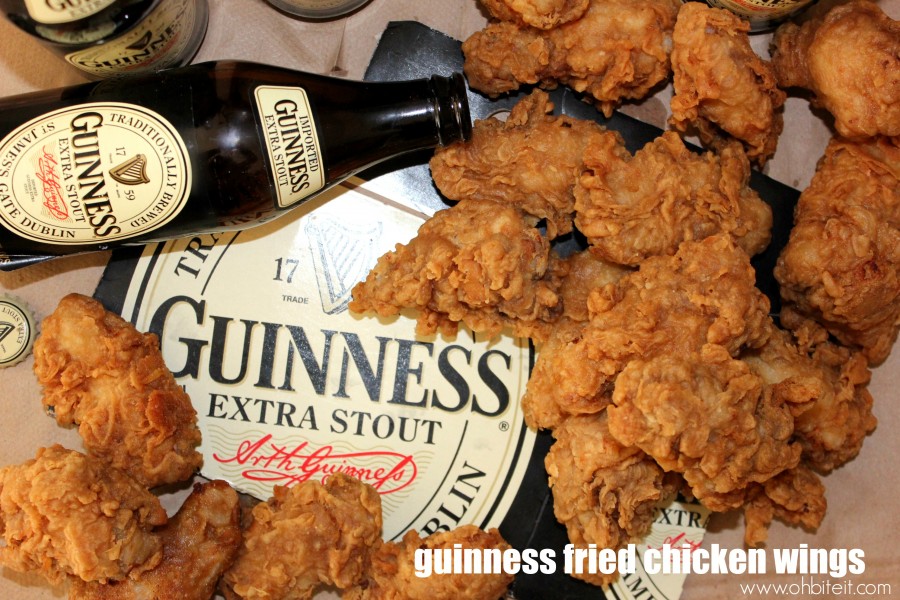 Directions:
In a LARGE bowl soak the wings in the buttermilk…  just while you prepare your other ingredients,, or covered in the fridge, overnight is fine too!
Add 2 cups of flour to a medium bowl and set aside…
In a large bowl add the other 2 cups of flour, the beer, the spices..mix until as smooth as possible (a few lumps is ok).  Let it sit for 5 minutes or so.
Now~ dry off the wings, and dust them with the plain flour, coat them in the batter and then back into the plain flour again.
Drop them a few at a time, into the hot (350 degree) oil…
…and fry them up until they're a deep golden color…
Let them cool, if you can wait that long..and dig in!  ~Enjoy! 🙂