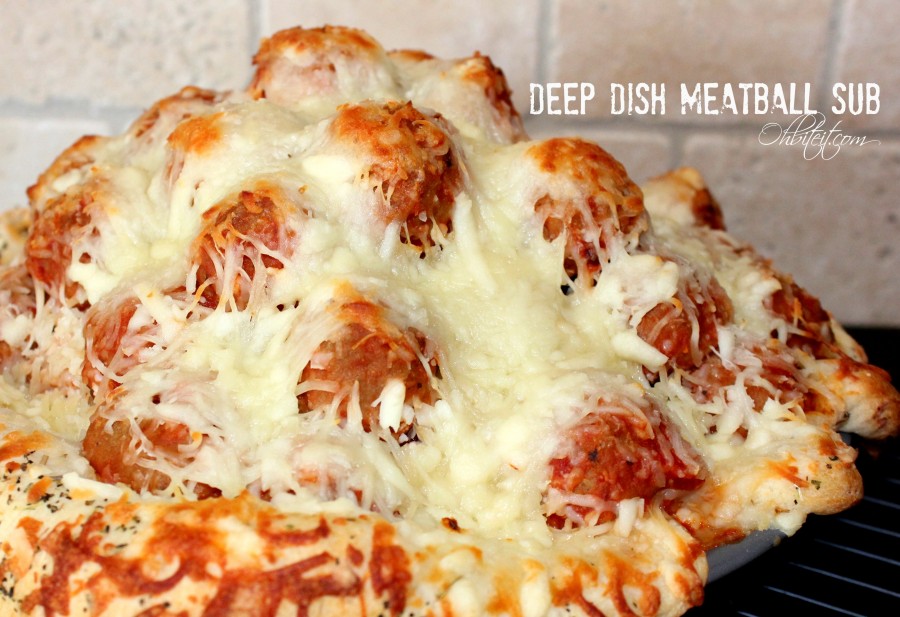 SO..what do YOU do when a "billion" different people in your life suddenly request Meatball Subs?  Okay, maybe a 'billion' is exaggerating, but it was definitely  in the low millions..lol!  So what do you do..?
Do you call your local take-out place and pay a small fortune for teeny tiny mediocre Subs…?  Do you beg a friend to come over and help you cater to the needs of a room full of starving and cranky people?  Nah, I wasn't about to do that, but I also wasn't about to spend the better part of my day, cooking and assembling a ton of Meatball Subs either, so I simply had to get creative.and fast!
Here's exactly what I did..I made one giant Meatball Sub!  Yep..one Deep Dish, Crust layered, Meatball filled, Cheesy, Saucy, HUGE Meatball Sub.  Enough to feed a small army of crazy creation cravers in under an hour.
~And the best part >> hardly any work for me at all!  Shhh..don't tell!  🙂
Everyone was super impressed and super delighted when they got a look at the massive meatball monstrosity that I carried to the table..haha!  When they weren't busy stuffing their faces…they were ooh-ing and ahh-ing their way down that marvelous meatball mountain!
~Give this a try the next time you want to see lots of hungry eyes light up..with minimal effort for you…SCORE!
What you'll need:
A 9″ pie pan..2″ in depth
One container of Pizza Crust..or feel free to make your own!
8-10 cups of mini frozen meatballs (DEFROSTED)…or again~  feel free to make your own!  🙂
2 cups of Spaghetti/Marinara Sauce..canned or homemade
2 cups..'or so' of shredded Mozzarella
A dash or two of Red Pepper Flakes..optional!
Salt & Pepper to taste
2 tbsp. Olive Oil
1 tsp. Italian Seasoning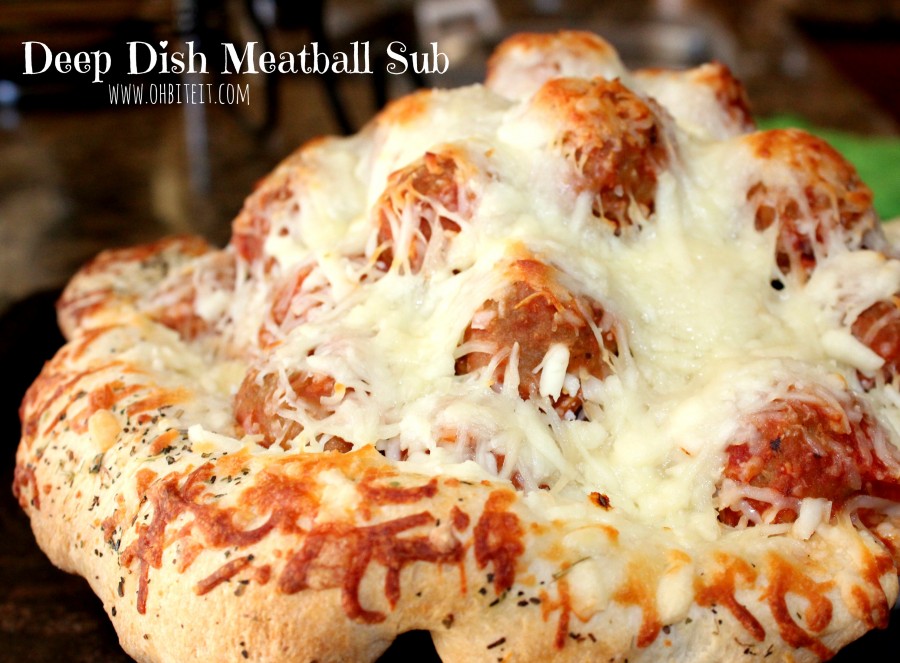 Directions:
Spray the baking pan with non-stick spray
Lay the dough inside the pan, and work the edges around it to fit nice and "rustic"-like!  Just work that dough into somewhat of a nice edge.
Make some flavored Oil for the dough..I hate a naked dough..lol!
I used some Olive Oil and a dash of Seasoning..I used Italian Seasoning and some salt and pepper!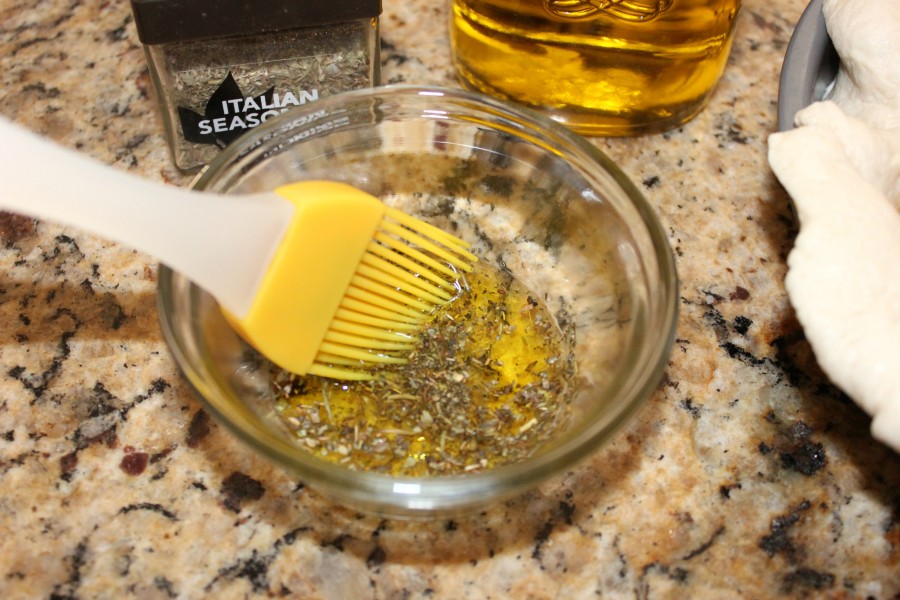 Brush then dough, inside and on the edges…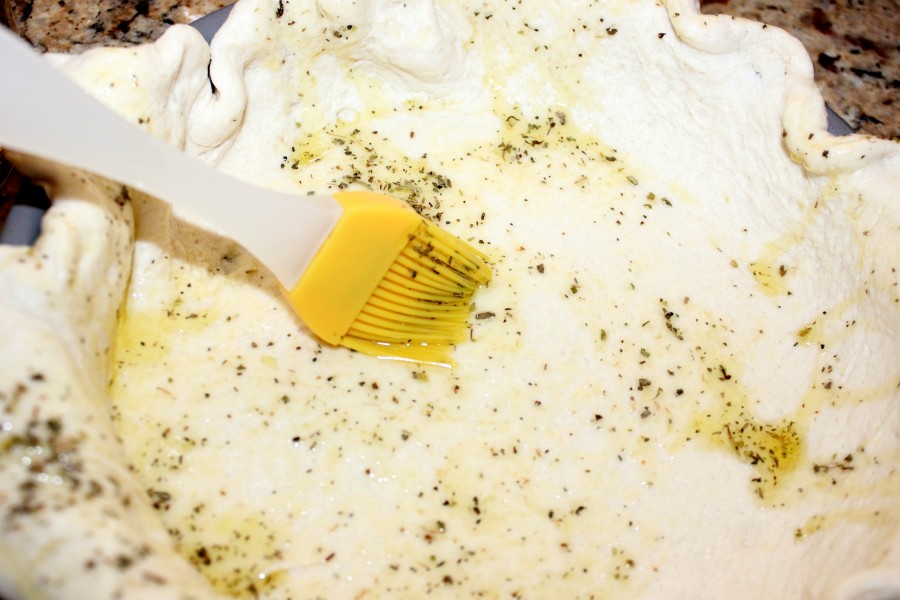 Now, in a large bowl//add in the meatballs.
Pour in the sauce…and maybe a dash of spice!
Add in the Cheese..just one cup or so of it..reserving the rest for the topping…
Pour it into the dough..piled nice and high…like super impressive sky-high!
Now top it with the remaining cheese..you can go as crazy with the Cheese here as you want to!
Place it onto a baking sheet and bake it at 350 degrees for a good 45 minutes or so~  This sucker is DEEP, and you want this good and hot and gooey..so check on it…
Let that monster cool just a bit…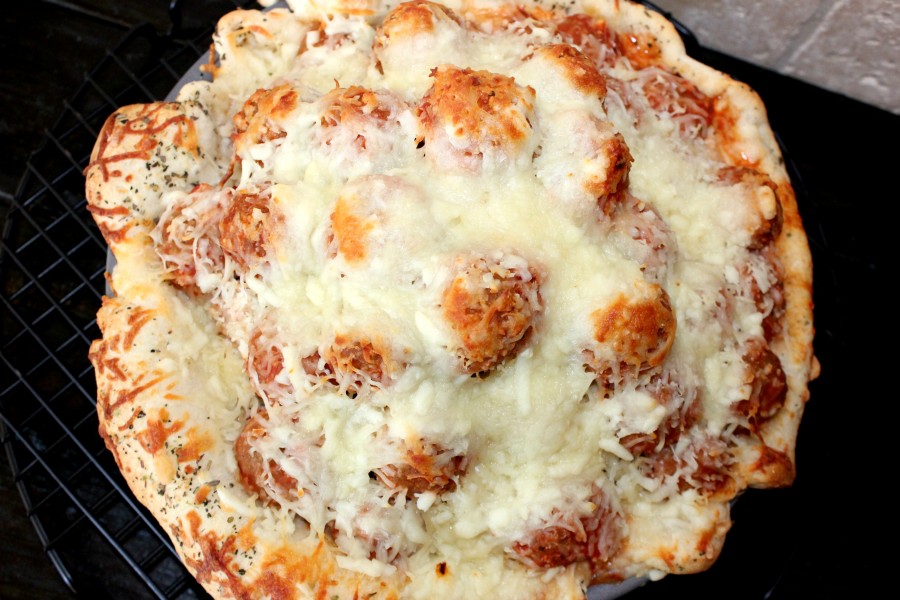 Now serve it up …take notice of the look on the faces around you…haha!
And grab some for you!  ~Enjoy!  🙂